Home
The Nation
Solons seek House probe on alleged gov't-funded troll farms
Solons seek House probe on alleged gov't-funded troll farms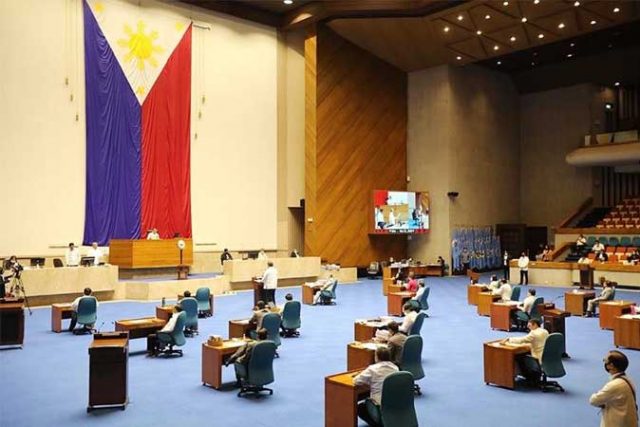 SEVERAL party-list representatives filed a resolution seeking to investigate the troll farms allegedly organized by a government official to attack potential opposition bets in the 2022 elections and other candidates not aligned with the current administration.
Under House Resolution No. 1900 filed on Friday, Bayan Muna Party-list Representatives Eufemia C. Cullamat, Carlos Isagani T. Zarate, and Ferdinand R. Gaite urged the House Committee on Public Information to conduct an investigation into the alleged "building of internet troll farms with the use of public funds by an undersecretary of the executive department."
Senator Panfilo M. Lacson earlier disclosed that an undersecretary tapped his former staff to assist in the creation of at least two troll farms in every province in the country.
A troll farm or troll factory is an institutionalized group of paid internet users tasked to interfere in political opinions and decision-making, the lawmakers said in the resolution.
"Government officials involved in this sinister act that aims to undermine and subvert our democratic processes should be revealed, exposed and be subject to a prompt and impartial investigation," said the lawmakers from the progressive House bloc Makabayan.
Citing an investigative report by the Washington Post, the lawmakers said firms organizing trolls are paid as much as $38,000 to $57,000 per month.
"Millions of the people's money is possibly being used to finance such nefarious activities on the Internet," they said.
"The Philippines has become a haven for Internet trolls," the lawmakers said.
"The young, educated, English-speaking workforce that made the Philippines a global call center hub has become a go-to center for influencing political campaigns."
Citing a report by Nathaniel Gleicher, head of social media platform Facebook's cybersecurity policy, the lawmakers said the social media giant attributed a "coordinated inauthentic behavior" to a network organized by Nic Gabunada, the person behind President Rodrigo R. Duterte's social media campaign in the 2016 campaign.
"These troll farms that deliberately peddle lies and disinformation clearly undermine and subvert our democratic processes and institutions, which Congress should not only denounce but should stop," the lawmakers said.
The Makabayan bloc last year filed a resolution asking government agencies to launch independent investigations into the alleged involvement of the country's police and military in the creation of over 100 fake social media accounts, which were taken down by Facebook.
Facebook had shut down 155 accounts, 11 pages, nine groups, and six Instagram accounts that originated in China with posts expressing strong support for the leadership of Mr. Duterte and his daughter, Davao City Mayor Sara Duterte-Carpio, who is supposedly being urged to run for president next year.
"The use of paid commenters and bots to spread anti-democratic propaganda and suppress dissent is dangerous to our democracy and people," the lawmakers said. — Kyle Aristophere T. Atienza