Dengue cases, deaths fell amid coronavirus, health authorities say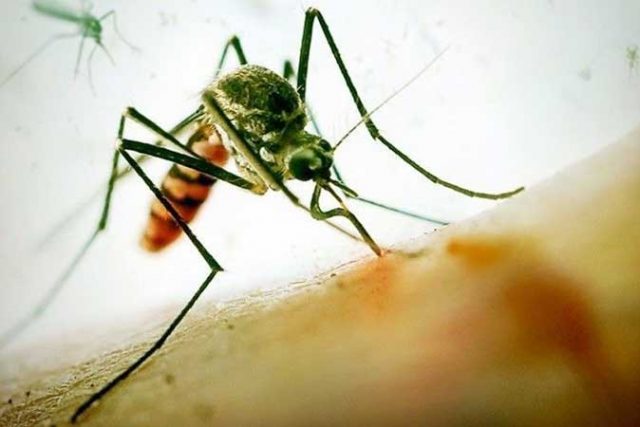 DENGUE cases and deaths have fallen this year amid a coronavirus pandemic, the Department of Health (DoH) said on Thursday, citing the government's enhanced anti-dengue strategies.
Dengue cases have declined by 56% to 21,478 as of April 17, while deaths fell by 55% to 80, DoH program manager Ailene C. Espiritu told an online news briefing.
"We remain hopeful that a decrease in cases would continue," she said, citing the need for both control management and prevention activities.
Dengue is a mosquito-borne viral infection found in tropical and sub-tropical climates, mostly in urban and semi-urban areas, according to the World Health Organization. There are four dengue virus types and it is possible to be infected four times.
Ms. Espiritu said there were 216,190 dengue cases and 1,083 deaths in 2019. Cases jumped to 437,563, while deaths hit 1,689 due to a national dengue epidemic the following year. Cases in 2020 decreased by 81% to 83,335, with 324 deaths.
She traced the decline to the lockdown that forced people to stay home, as well as to efforts to destroy mosquito breeding sites, self-protection, early consultation and fogging at dengue hotspots.
People staying home led to better water sanitation and hygienic practices, which also led to a decrease in mosquito breeding grounds, Ms. Espiritu said.
She said the government met its goal of keeping the death rate below 1%, but fell short in cutting the rate by 0.1% annually.
The death rate was 0.5% in 2018, 0.37% in 2019, 0.39% in 2020 and 0.37% in 2021, she said.
She also said Dengue Centers of Excellence were being set up at seven hospitals and would become operational in 2024.
These are Jose B. Lingad Memorial Regional Hospital, National Children's Hospital, Philippine Children's Medical Center, San Lazaro Hospital, Southern Philippines Medical Center, University of the Philippines-Philippine General Hospital and Vicente Sotto Memorial Medical Hospital.
"We are capacitating these hospitals to provide optimum patient care," she said. — Vann Marlo M. Villegas