Another P25B needed to vaccinate minors, says Finance chief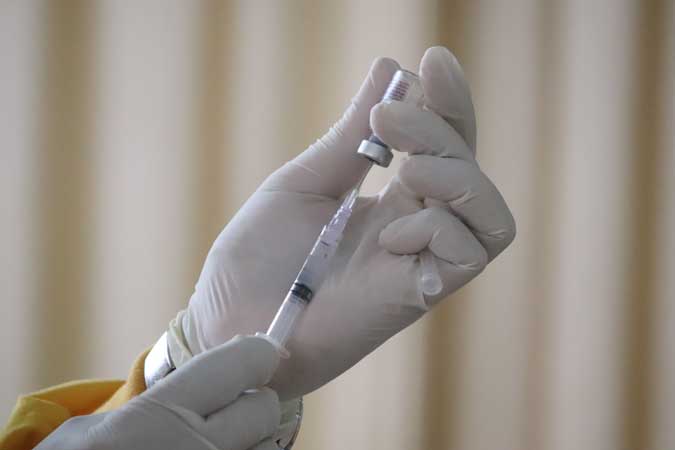 FINANCE Secretary Carlos G. Dominguez III said an additional P25 billion might be needed to buy coronavirus vaccines for minors, or those between 12 to 17 years old.
He told the Senate Committee of the Whole hearing on Tuesday that the country currently has a total budget of P88.6 billion for vaccines, enough to procure about 148 million doses and inoculate 70 million Filipinos or all of the adult population.
"At the moment, we have the money to fully scale up our vaccination program to the end of the current year," he said.
Mr. Dominguez said they are also preparing for the purchase of booster shots of one dose for around 85 million adults and teenagers which could cost around P60 billion.
"The proposal is to include such supplemental amounts in the 2022 budget," he said.
Meanwhile, Trade Secretary Ramon M. Lopez said allowing vaccinated minors to leave their homes is now being discussed by the government's policy makers.
They could be gradually allowed to go outside after they have been vaccinated against coronavirus disease 2019 (COVID-19), Mr. Lopez told Radyo Pilipinas on Tuesday.
"That is already being discussed so that means, perhaps, they can be scheduled for vaccination next," Mr. Lopez said in Filipino.
Fully-vaccinated senior citizens have recently been allowed to leave their homes, although travel is restricted to areas under the two most relaxed quarantine levels.
The local regulator has approved the use of the Pfizer jab for adolescents in the Philippines. The Health department, however, said the country will still focus on inoculating priority sectors while supplies are low.
VACCINE DELIVERIES
Vaccine czar Carlito G. Galvez, Jr. said during the Senate hearing Tuesday that the country is expecting the delivery of 6.4 million doses of vaccines in the remaining weeks of June.
Mr. Galvez said in his presentation that 1.5 million doses form Sinovac Biotech Ltd. will arrive on June 17 and another one million doses on June 24.
Another 1.5 million doses from Sinovac will also arrive within the month but there is no specific date yet, he said.
A total of 250,000 doses from Moderna will arrive on June 25 and some two million doses from AstraZeneca in the third week of June. Also expected within the month are 150,000 doses of Sputnik V.
"For these coming weeks, we are expecting to receive 6.4 million vaccines," Mr. Galvez said.
For July, about 11.67 million doses are expected, 4.5 million of which are from Sinovac. Another four million will come from the global initiative for equitable access to vaccines under the World Health Organization or the COVAX facility, one million doses from Moderna, 1.17 million from AstraZeneca, and one million from Sputnik V.
Mr. Galvez said that by the end of the second quarter, the Philippines would have received 30.8 million doses. For the third and fourth quarters, the country is expected to receive an average of 15 to 20 million per month.
The Philippines recently received 2.2 million Pfizer doses from the COVAX global facility.
Japanese Ambassador to the Philippines Kazuhiko Koshikawa tweeted on Tuesday that Japan will donate AstraZeneca vaccines to the country.
"Glad to be the bearer of good news today! Japan will donate AstraZeneca vaccines to the Philippines, and we'll make sure to deliver them at the soonest possible time so no one gets left behind during this pandemic," he said in a tweet.
Mr. Dominguez also said in the hearing that Japan Foreign Minister Toshimitsu Motegi announced that they will donate Japan-made AstraZeneca vaccines to some countries including the Philippines, but they have not been informed yet on the number of doses.
CASE TALLY
Meanwhile, the Department of Health reported 5,389 coronavirus infections on Tuesday, bringing the total to 1.3 million.
The death toll rose by 118 to 22,963, while recoveries increased by 6,667 to 1.2 million, it said in a bulletin.
There were 58,063 active cases, 1.3% of which were critical, 91.8% were mild, 3.8% did not show symptoms, 1.8% were severe and 1.30% were moderate.
About 13.3 million Filipinos have been tested for the coronavirus as of June 13, according to the Health department's tracker website.
Mr. Galvez said more than seven million vaccine doses had been administered as of June 14, with around 1.9 million individuals who had been fully vaccinated. — Vann Marlo M. Villegas with a report from Jenina P. Ibañez