Home
The Nation
Cebu ordered to follow national quarantine rules as international airport arrivals resume   
Cebu ordered to follow national quarantine rules as international airport arrivals resume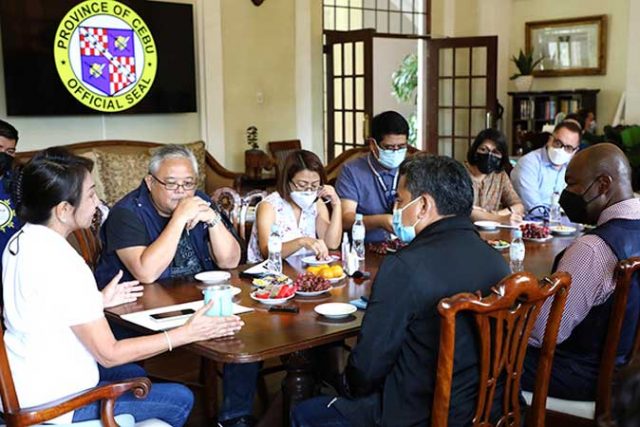 PRESIDENT Rodrigo R. Duterte has ordered the provincial government of Cebu to abide by the pandemic task force's quarantine rules for returning Filipinos, according to the presidential palace.  
"The President has decided that the IATF (Inter-Agency Task Force) protocols must be implemented by the Cebu Province," Presidential Spokesperson Herminio "Harry" L. Roque said, citing Executive Secretary Salvador C. Medialdea.  
Mr. Medialdea last month issued an order directing the diversion of international flights bound for Mactan Cebu International Airport to Manila from May 29 to June 5 after the Cebu government insisted on applying its own quarantine protocols.   
The order was extended until June 12. As of June 13 evening, the provincial government said it was keeping its own rules as international flight arrivals have resumed.   
"The last extension was just a preparation for full implementation of that decision," Mr. Roque told a televised news briefing.  
He said the President considered the Health department's "critique and has decided that Cebu Province must abide with the IATF arrival protocols."  
An executive order from Cebu Governor Gwendolyn F. Garcia and an ordinance passed by the provincial board requires returning Filipinos and other residents to stay in a hotel for a period of two to three days after being swabbed for coronavirus testing upon arrival. Those with a negative result can go home where they will continue to be on quarantine for four days, then undergo another test from their local government.   
Under the national policy, all arriving international passengers must undergo a 10-day quarantine and swabbing on the seventh day from arrival.  
The President recently met with Ms. Garcia, a political ally, to address the supposed clash of executive powers.  
Ms. Garcia has been invited by Senate President Vicente C. Sotto III to attend a virtual Senate hearing on Tuesday that will tackle the provincial government's quarantine protocols, according to a report by the state news agency. — Kyle Aristophere T. Atienza