DoT secures vaccines for 5,000 Bohol tourism workers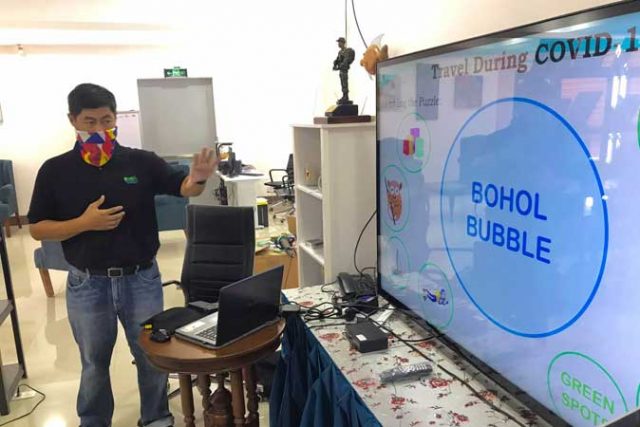 THE DEPARTMENT of Tourism (DoT) announced Monday that additional doses of coronavirus vaccines will be delivered to Bohol as early as this week to inoculate 5,000 of the province's tourism workers.
"I am delighted to bring the good news that vaccine czars Sec. Carlito Galvez and Sec. Vince Dizon have approved our request for additional vaccines for Bohol.
With this, the industry's frontliners can start preparing for a bigger reopening of tourism in the coming days," Tourism Secretary Bernadette Romulo-Puyat told Bohol's industry stakeholders in a virtual meeting.
The delivery will consist of 10,000 doses of the Russian Gamalea Sputnik V vaccine brand.
"With these vaccines, we are assured that frontliners from accredited hotel and resort staff, transport operators, tour site and restaurant facilities will have an added protection against COVID-19 (coronavirus disease 2019)," she said.
The DoT, citing data from the provincial government, said  more than 200,000 workers have been affected by the temporary closure of establishments due to the pandemic.
Bohol Governor Arthur C. Yap said workers of accredited establishments with certificates for health safety standard compliance will get priority for vaccination.
"Bohol draws its income from remittances abroad and the services sector, and both sources have been impacted during this crisis.
The promise of more vaccines arriving sooner than later is indeed great news so we can protect not only our residents but assure visitors that we are taking measures to assure their safety as well," Mr. Yap said. — MSJ