COVID-19 infections at 1.05 million with 17,431 deaths — DoH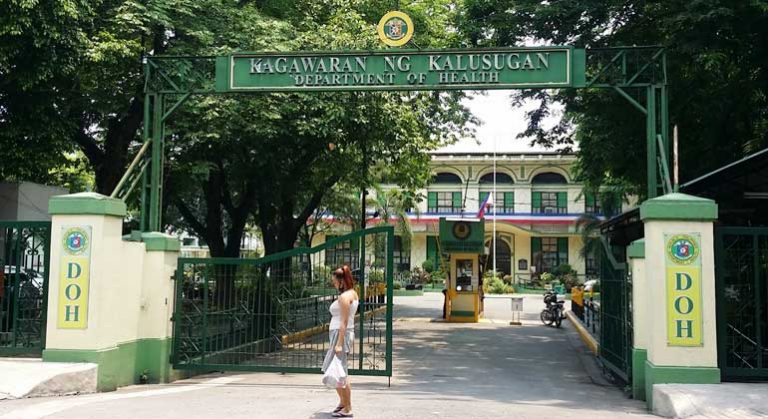 THE DEPARTMENT of Health (DoH) reported 8,346 coronavirus infections on Sunday, bringing the total to more than 1.05 million.
The death toll rose by 77 to 17,431, while recoveries increased by 9,072 to 966,080, it said in a bulletin.
There were 71,472 active cases, 1.1% of which were critical, 94.7% were mild, 1.9% did not show symptoms, 1.4% were severe and 0.9% were moderate.
The agency said 16 duplicates had been removed from the tally, 11 of which were tagged as recoveries. Thirty-two recoveries were reclassified as deaths.
Seven laboratories failed to submit data on April 30.
About 11.1 million Filipinos have been tested for the coronavirus as of April 30, according to DoH's tracker website.
The coronavirus has sickened about 152.9 million and killed 3.2 million people worldwide, according to the Worldometers website, citing various sources including data from the World Health Organization.
About 130.1 million people have recovered, it said.
The Philippines on Saturday received its first batch of 15,000 doses of Russia's Sputnik V COVID-19 vaccine, which it would use in four cities in the capital region.
The Philippines is negotiating to buy 20 million doses of the vaccine as it tries to vaccinate as many as 70 million Filipino adults this year.
The government has received 4.04 million vaccine doses, more than 86% of which were from China's Sinovac Biotech Ltd. and the rest from AstraZeneca Plc under a global initiative for equal access.
More than 1.8 million doses have been given as of April 27.
The Philippines last week took delivery of about 500,000 more doses of Sinovac's CoronaVac. About 1.5 million more doses of CoronaVac would arrive on May 7, presidential spokesman Herminio "Harry" L. Roque, Jr. said.
The country expects to receive 500,000 more doses of CoronaVac this month, vaccine czar Carlito G. Galvez, Jr. said. About 4.5 million doses of CoronaVac will arrive in June, he added. The Philippines has received 3.5 million doses of CoronaVac, including one million doses donated by China.
Mr. Galvez earlier said the government expects to take delivery of as many as 10 million coronavirus vaccines starting June.
About 2.3 million doses of the vaccine developed by Pfizer, Inc. will arrive not later than June.
Mr. Galvez said the shipment already includes the 117,000 doses of Pfizer vials that were supposed to arrive in February.
About 94,000 doses of the vaccine developed by Moderna, Inc. and two million doses of Sputnik V are also expected to arrive in June.
At least 1.3 million doses of the vaccine developed by AstraZeneca, which were paid for by the private sector, will arrive in the second half.
Mr. Galvez said the government expects to vaccine 500,000 Filipinos daily in the third quarter.
The government has extended the modified strict lockdown in Metro Manila — the country's coronavirus hotspot — and nearby provinces until May 14.
Defense Secretary Delfin N. Lorenzana last week said pandemic response would become a top national security priority and would be included in the country's national security plan.
He said the coronavirus had shown that health should be a major government concern. — Vann Marlo M. Villegas