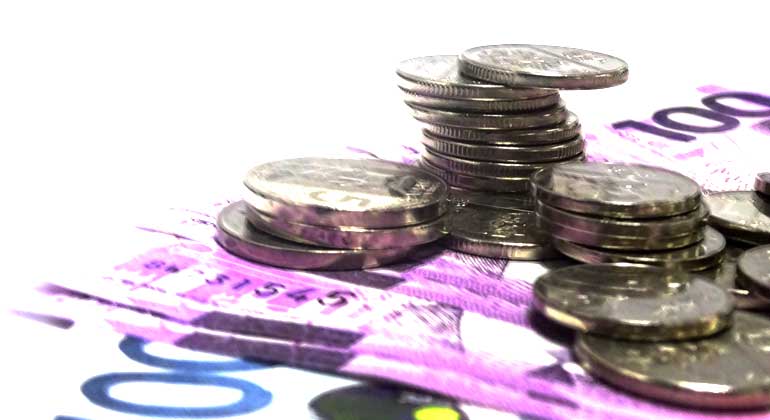 YIELDS ON term deposits auctioned off by the Bangko Sentral ng Pilipinas (BSP) mostly inched up on Wednesday following the release of data showing a budget deficit in August.
Demand for the BSP's term deposit facility (TDF) hit P575.31 billion on Wednesday, above the P390 billion on the auction block. This was also higher than last week's P527.984 billion in bids for the P350-billion offering.
Broken down, the seven-day papers attracted tenders amounting to P262.56 billion, higher than the P170 billion auctioned off by the central bank as well as the P212.569 billion in bids logged last week.
Lenders asked for yields from 1.8% to 1.87%, a narrower band compared with the 1.785% to 1.89% seen a week ago. This caused the one-week paper's average rate to drop to 1.8346%, down by 0.31 basis point (bp) from the 1.8377% logged on Sept. 16.
For the 14-day papers, demand totaled P253.87 billion, surpassing the P190 billion on offer and the P265.685 billion in bids logged the previous week for the P170-billion offering.
Accepted yields fell within the 1.8015% to 1.87% range, a tad narrower than the 1.8% to 1.87% recorded in the previous auction. This brought the average rate of the 14-day term deposits to 1.852%, rising by 0.6 bp from the 1.846% seen a week ago.
Meanwhile, tenders for the one-month term deposits totaled P58.88 billion, beating the P30-billion offer volume and the P49.73 billion in bids logged for the P20 billion up for grabs last week.
Rates for the 28-day ranged from 1.818% to 1.8522%, a thinner margin compared to the 1.783% to 1.8522% seen on Sept. 16. This caused the tenor's average rate to settle at 1.8416%, inching up by 0.07 bp from the 1.8409% seen last week.
The TDF is one of the central bank's tools to shore up excess liquidity in the financial system to better guide market interest rates. Last week, the BSP made its maiden offering of securities, which are also meant to mop up cash. It fully awarded P20 billion in 28-day bills.
TDF yields inched up after the release of the August budget deficit data, said Rizal Commercial Banking Corp. Chief Economist Michael L. Ricafort.
"Most TDF auction allowed to be marginally higher after the recent upward correction, especially after the continued widening of the latest budget data from a year ago due to COVID-19 (coronavirus disease 2019), Mr. Ricafort said in a text message on Wednesday.
The budget deficit reached P40.1 billion in August, ballooning from the P2.5-billion gap seen in the same month last year, Treasury data released on Wednesday showed. However, last month's level was lower than the P140.2-billion deficit seen in July.
The August figure brought the eight-month deficit to P740.7 billion, surging by 515% from the P120.4 billion seen in the comparable year-ago period. This has already exceeded the record P660.2-billion gap seen last year. — L.W.T. Noble