Term deposit yields end mixed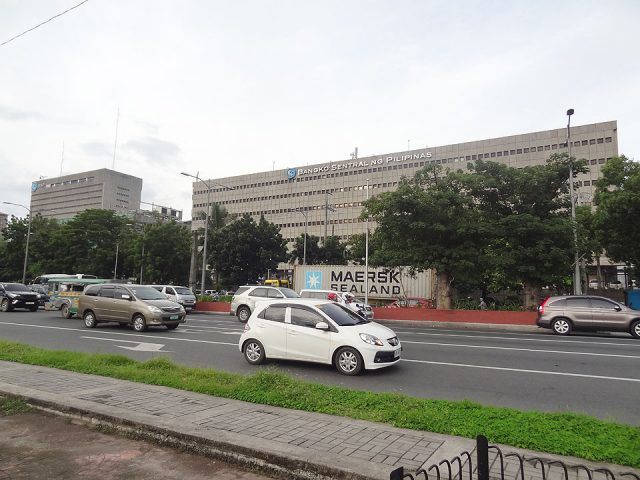 YIELDS ON THE central bank's term deposits ended mixed on Wednesday due to excess liquidity in the financial system and mounting inflation concerns amid higher oil prices.
Demand for the term deposit facility (TDF) of the Bangko Sentral ng Pilipinas (BSP) amounted to P521.718 billion on Wednesday, higher than the P450 billion on the auction block but below the P532.24 billion seen a week earlier.
Broken down, bids for the one-week deposits reached P175.644 billion, surpassing the P150-billion offering but failing to beat the P195.377 billion seen in the previous auction.
Accepted rates for the tenor ranged from 1.7% to 1.83%, narrower than the 1.69% to 1.875% band logged a week ago. With this, the average rate of the seven-day papers inched up by 0.59 basis point (bp) to 1.7318% from 1.7259% last week.
Meanwhile, demand for the 14-day papers reached P346.074 billion, surpassing the P300-billion auctioned off by the BSP and the P336.863 billion in tenders seen during last week's offering.
Banks asked for yields ranging from 1.72% to 1.825%, slimmer than the 1.715% to 2.1% band recorded last week. This caused the average rate of the two-week papers to decrease by 1.83 bps to 1.7702% from the 1.7885% quoted in the previous auction.
The BSP has not offered 28-day term deposits for more than a year to give way to its weekly offerings of bills with the same tenor.
The term deposits and the 28-day bills are tools used by the BSP to gather excess liquidity in the financial system and to better guide market rates.
The term deposits fetched mixed yields on Wednesday amid inflation concerns following the increase in oil prices in recent weeks, Rizal Commercial Banking Corp. Chief Economist Michael L. Ricafort said.
Global oil prices have mostly increased in the past weeks amid rising demand in advanced economies, while major oil exporting countries have not reached an agreement to increase production.
On Wednesday, however, fuel prices slipped amid concerns that oil demand growth will fall as major economies suffer through inflation and supply chain issues.
Big economies including China, Europe, and India also confront coal and natural gas shortages that have caused higher prices for the electric generation fuels, Reuters reported on Wednesday.
Meanwhile, back home, data from the Department of Energy showed prices of gasoline (P17.85 per liter), diesel (P16.50 per liter), and kerosene (P14.19 per liter) have cumulatively increased year to date as of Oct. 5.
Mr. Ricafort added that term deposit yields were mixed on Wednesday as there continues to be excess liquidity in the financial system.
BSP Governor Benjamin E. Diokno said on Tuesday that their easing measures amid the pandemic freed up liquidity of P2.3 trillion, which is equivalent to 12.7% of the country's gross domestic product in 2020. — L.W.T. Noble with Reuters