Home
Technology
'Ber' months seen to double transport demand; Grab PHL to focus on...
'Ber' months seen to double transport demand; Grab PHL to focus on safety, reliability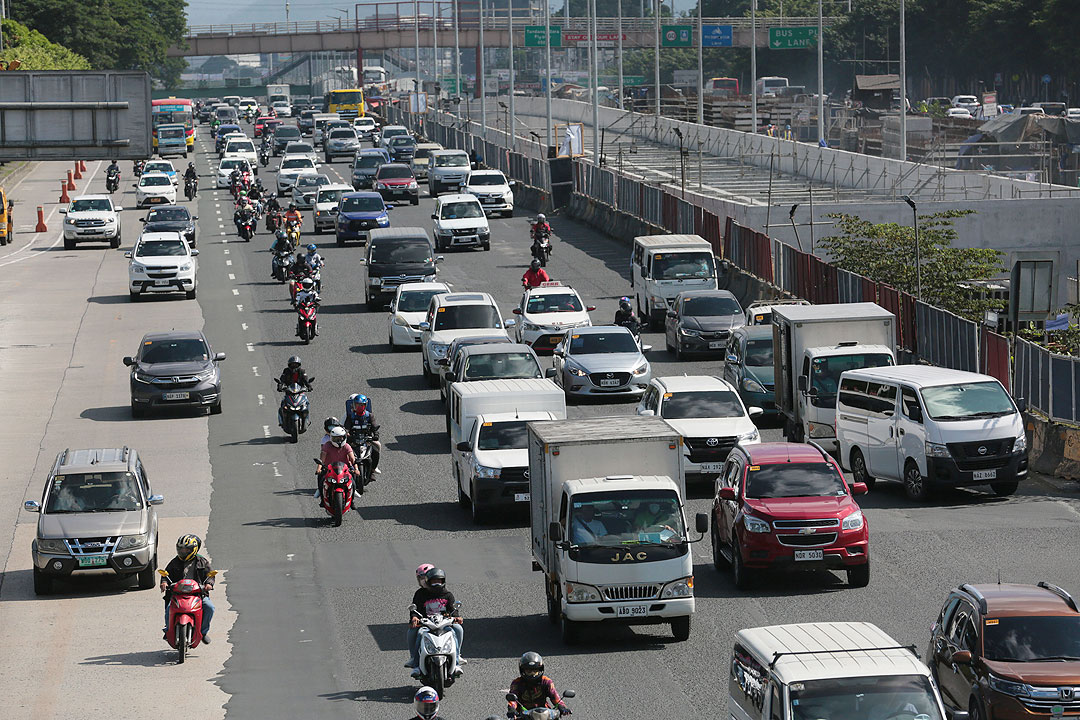 Grab Philippines expects a surge in transportation demand in the last few months of the year, prompting the company to prioritize safety and reliability, its chief operating officer (COO) said.
"The fundamental issue with the 'ber' months is that demand doubles," Grab Philippines COO Ronald G. Roda said in an interview with BusinessWorld, reflecting on the company's historical demand throughout the remainder of the year.
"As early as Nov. 15, the demand starts to double," he said. "So you would need more than necessary to accommodate more people during the Christmas period."
According to Melissa B. Carunungan, former spokesperson for the Metro Manila Development Authority, there was an increase in the number of vehicles on EDSA, with 417,000 vehicles observed daily as of Nov. 24 of the previous year, compared to 398,000 on Nov. 10 of the same year.
The pre-pandemic record was 400,000, she said. 
However, Mr. Roda said that the transport industry, including buses and jeepneys, has yet to reach pre-pandemic levels at this point due to work-from-home arrangements. 
"The number of people riding is not there, but we're probably at 70-75%," he said on nearing the usual volume of passengers. 
"Our goal for the year is to get us back to what we were pre-pandemic," he added on Grab's reliability outlook which is less focused on growth.
The Land Transportation Franchising and Regulatory Board and the Department of Transportation released 4,500 cars in January, 10,500 in May, and another 10,500 in August for common pool use, Mr. Roda said. 
"Most of these will come on the road in October to November," he said. 
Grab has begun ramping up its Airport to Anywhere fleet of vehicles to cater the spike in demand for air travel in December, alongside differentiating the service from the everyday GrabCar. 
It has also started doubling down on its motorcycle taxi arm Move It as a cost-efficient alternative, alongside tech features such as GrabShare, multi-stop rides, and multi-service type allocations during peak hours.
Mr. Roda noted that GrabShare made up 20% of Grab's rides before the pandemic.
HELPING DRIVER-PARTNERS
Grab has introduced new features for driver-partners, including Sessions and Personalized Alerts, to help reduce their idle time and optimize their earning potential on the platform, according to the company.
Both features inform them about areas of high passenger demand, enabling them to maximize their trips per online hour while covering shorter distances, Grab said.
"Our partners drive to earn and support their families," Mr. Roda said. "We understand how every minute online is a potential income opportunity for them." 
"In 2022, Grab driver-partners from across Southeast Asia enjoyed a 3.55% reduction in average idle time, compared to that in 2021, helping to further optimize their earnings potential on the platform." 
According to Grab, it introduced the Share Live Location feature in July, allowing passengers to share their live location with their assigned drivers when they are uncertain about waiting at the pin location.
Other backend features that assist drivers with their bookings comprise back-to-back bookings, auto accept, allocation swaps, and the homegrown navigation system GrabMaps.
Grab has also enabled more pronounced time-based and location-based incentives for drivers to cater the 'ber' months demand, Mr. Roda said. 
"Rides are 20% longer than the average GrabCar ride of 10 kilometers," he said. "On Christmas, this 10-kilometer ride will take one hour. That's a problem that is difficult to solve." 
"When a driver drives for ten hours and he used to do 15 rides, he will only be able to do 12 [this time]."
"Incentives are there to try to normalize driver behavior," he said. "You need some kind of impetus to make sure they behave properly." — Miguel Hanz L. Antivola