Home
Technology
SG, Japan, HK top int'l travel destinations for Filipinos, says travel app...
SG, Japan, HK top int'l travel destinations for Filipinos, says travel app Klook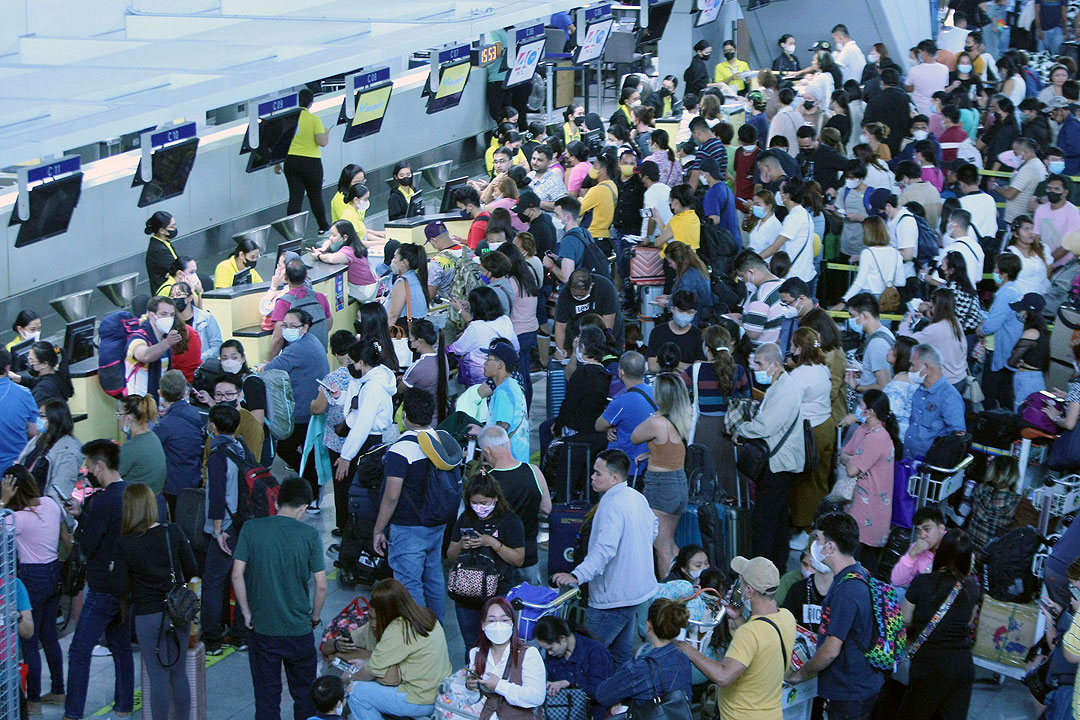 Singapore (SG), Japan, and Hong Kong (HK) are the preferred international destinations for Filipinos due to proximity and visa exemptions, according to a consumer trends study led by travel platform Klook.
Boracay, Tagaytay, Subic, Manila, Cebu, and Clark are the top domestic travel spots.
Klook said it observed a 22% rise in app downloads in February 2023 compared to February 2019. Bookings grew by 62% in the fourth quarter of 2022 from the previous quarter. 
Michelle Ho, the general manager for Klook in the Philippines and Thailand, said that monthly bookings are predicted to increase by 27% by the end of the year compared to pre-pandemic levels, fueled by both local and international travel.
"Locally, the usual suspects like Manila Ocean Park, Sky Ranch Tagaytay, and Boracay packages will continue to propel the growth," she said at a briefing on March 14.
Klook also said it will be ramping up its other newer efforts to dial in on not just the popular destinations, but up-and-coming destinations to further digitalize local tourism towards recovery.
Klook Pass, which started in the pandemic and is so far available in just Boracay and Cebu, is an all-in-one digital pass that bundles together activities like island hopping, spa visits, and hotel stays, at a price about 30 to 40% cheaper than when separately booked.
Ms. Ho added that the platform intends to expand this beyond those two cities and also launch other types of passes, like a foodie pass, a tours pass, or a family pass.
"There's a lot we can do with the technology and we intend to ramp that up for the year to come," she said, adding that Klook provides access to 21 cities in the Philippines to date, up from under 12 cities before the pandemic.
Instead of being highly concentrated on tours and attractions, they plan to build up secondary destinations such as La Union, Baguio, Batangas, Iloilo, and Bacolod.
"Back then, our mindset was going for destinations with potential for domestic and inbound travelers like Koreans and Chinese, the top being Boracay," Ms. Ho explained, "But because of the pandemic, we want to accelerate domestic travel through other destinations too."
Klook's latest offering, Klook Hotels, also involves hotel stays so that users can easily book their rooms for a trip.
It will be followed by Klook Stay Plus, to be launched this year, so that hotel rooms can be bundled with food and activities, according to Ulla Rosanne K. Sy, head of marketing at Klook Philippines.
"We want to push this to complement our bread-and-butter activities, mainly tours and attractions," said Ms. Sy.
Klook's survey results found that 87% of Filipinos are eager to travel. The platform stats showed a matching 87% rise in domestic destination bookings in November of 2022 compared to the same period in 2019.
When going out of the country, respondents also said they prefer longer vacations of about six to nine days (44%). This is followed by stays lasting three to five days (40%), ten or more days (38%), and, lastly one to two days (15%).
Ms. Ho attributed the willingness to travel more and for longer to the easier access Filipinos have to travelling.
"Travel has become even more accessible to consumers now that more people are becoming digital-savvy, and we believe this digital transformation is contributing greatly to the acceleration of tourism growth in the region," she said.
In the Philippines, Klook is hoping to help by digitizing operations for merchant partners in various island destinations — by connecting them to the all-in-one platform and introducing them to convenient payment solutions and quick QR code redemptions. — Brontë H. Lacsamana