Home
Technology
For remote learning to succeed, teachers have to be retrained — edtech company
For remote learning to succeed, teachers have to be retrained — edtech company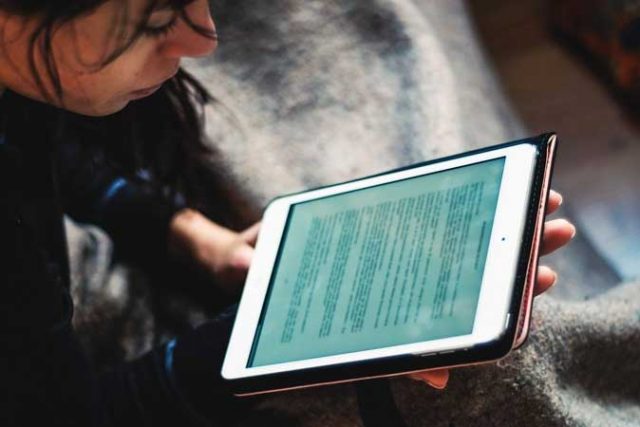 By Brontë H. Lacsamana 
The Philippine education sector, which suffered when the coronavirus disease 2019 (COVID-19) pandemic halted face-to-face classes, will have much to gain by training teachers to fully optimize technology to deliver remote teaching and learning, according to Nick Hutton, regional director of global software company D2L (Desire2Learn). 
"If you want to be successful in delivering teaching and learning in a remote situation, you've got to put some time into training or retraining your teachers and your faculty to be able to really optimize the technology that you're using to deliver it," he told BusinessWorld in July. 
D2L is the edtech (education technology) company behind the Brightspace learning management system (LMS), an online platform that allows schools to design digital courses and educational tools to make remote learning more accessible for students.  
In the Philippines, D2L provides this LMS to more than 30 clients, a mix of public, private, basic, and higher education institutions. One of their oldest clients, De La Salle College of Saint Benilde (DLS-CSB) has been using the platform for more than six years.  
Despite already being familiar with Brightspace, DLS-CSB teachers underwent training when classes moved fully online because of the pandemic. "They [DLS-CSB] re-trained all their faculty to make sure there was 100% adoption, knowledge, and understanding because they knew that it was slightly different from when they were using the technology in more of a blended format," said Mr. Hutton. 
FILIPINO EDUCATION IN CRISIS
On Sunday, Vice-President Maria Leonor "Leni" G. Robredo suggested in a radio show that the Philippines declare a "crisis in education." 
Her comments echoed those of business group Philippine Business for Education (PBEd), which declared education in the Philippines "in serious crisis" citing Department of Education (DepEd) data that shows 1.1 million students did not enroll for schoolyear 2020–2021 while 1,179 private schools closed last year. 
"We might not feel its immediate impact now, but we stand to suffer long-term ramifications of inaction and poor learning," said PBEd Chairman Ramon R. del Rosario, Jr., said in a July 5 press conference.
For D2L's Mr. Hutton, students in the country struggle with staying focused and motivated to learn amidst the pandemic as well as finding a quiet and comfortable place to study — problems which technology can help ease.  
"Teaching is not necessarily learning. [Teachers] don't know how the 50 students in their class that are sitting on the other end of the video conferencing tool are able to absorb, what their reactions are, if they are actually listening," he said. "It's important to understand when you simply move from face-to-face to trying to replicate that using a collaboration tool, you're not necessarily delivering learning." 
A good LMS, according to Mr. Hutton, is one that can enhance and develop a teacher's teaching style through tools that can deliver personalized lessons. It should also define what's happening at an individual student level to help the teacher determine the right path and activities for everyone in the class to be engaged. 
"Technology is just a delivery option and it shouldn't take away the essence of teaching. The correct technology is there to enhance and support the teacher's ability to teach," he added. 
CONNECTIVITY ISSUES
Prior to the pandemic, online learning was perceived as a supplement to "real learning" in a traditional classroom setting, which made the transition of schools during lockdown more difficult, according to a June 30 webinar on the future of learning in higher education, held by the University of the Philippines Open University (UPOU). 
"There was clearly less confidence in the quality of online learning activities due to the lack of infrastructure support, good learning experiences, and preparedness of instructors and faculty members," said Dr. Libing Wang, Chief of the United Nations Educational, Scientific and Cultural Organization's (UNESCO) section for Educational Innovation. 
Similarly, Mr. Hutton of D2L zeroed in on internet connectivity as the main challenge in the Philippines when it comes to adapting to remote learning. Although Globe Telecom, Inc., as D2L's partner, is able to provide the infrastructure needed for their affiliated schools to support the platform, Brightspace itself has had to adjust with the connectivity problem in mind. 
"The university or school can build their courses using the lowest common denominator, to allow for low bandwidth availability and sporadic internet access," said Mr. Hutton. "You can build a fully engaged and engaging and personalized course without having to have 70% of it full of videos and animations and everything else." 
Brightspace can also be accessed anywhere at any time on any kind of device as long as it has browser connection, with an option for offline access. This allows students or teachers to download content for offline use, then sync it to the platform once back online. 
BLENDED LEARNING FOR THE FUTURE
Aside from using an LMS to support a new format during the pandemic, many schools went beyond the knee-jerk reaction and thought about the long-term need for a technology platform, for a blended format once face-to-face classes return, according to Mr. Hutton. 
Blended learning, which is a style of education where students learn via electronic and online media as well as traditional face-to-face teaching, has been touted as the future of education. In UPOU's webinar, UNESCO's Dr. Wang said that both online and blended learning need to be integrated into institutional strategic planning, staffing, and budgeting processes. 
"That's what we'd like to see, if online and blended learning has really been integrated, rather than something that's just been added on," he said, referring to the evident struggle that unprepared institutions have faced the past year. 
In the Philippines, interest in the blended format has increased as seen in D2L's clients, from public schools in Taguig City and Bacoor City to private schools like DLS-CSB. "Technology enhances the learning experience in many aspects and creates efficient workflows for faculty, but there are always some in-person delivery experiences that are more effective, which is why the blended delivery model provides us with the best of both worlds," shared Mr. Hutton. 
"Students today are digital natives. They demand and expect to use technology to support their learning, both at school, university, and of course in lifelong learning as well," he added. 
Even after university or post-graduate studies, many work environments require upskilling as well. Mr. Hutton cited the World Economic Forum, which came out with a study showing that 65% of today's schoolchildren worldwide will graduate into jobs that don't yet exist, emphasizing the importance of good quality lifelong learning using the right tools.  
"Whether you're doing it with a video conferencing tool or an LMS, the key really is training," he said, "The key is making sure that teachers are able to adopt the platform and utilize the tools to add value to their delivery."