Home
Technology
SAP unveils business network plan for hard-hit enterprises
SAP unveils business network plan for hard-hit enterprises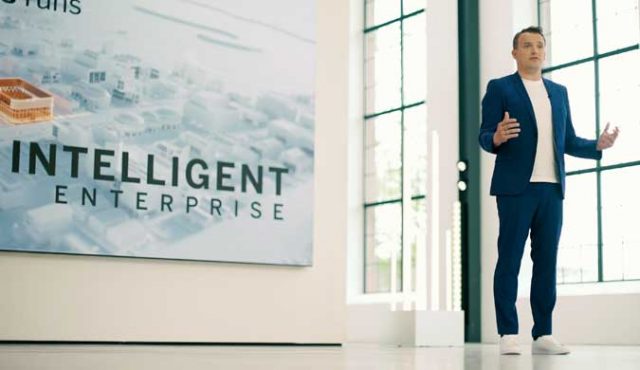 Country lockdowns slowed down businesses, the Suez Canal blockage delayed the global flow of trade goods, and the semiconductor shortage put electronics and automotive manufacturers all over the world in a pinch. These events have made supply chain disruption one of the biggest issues the past year — and enterprise application software group Systems Applications and Products (SAP) claims their network may help solve it. 
"We have so many enterprises who have had to completely change their business overnight," said Christian Klein, SAP's chief executive officer and member of its executive Board, during a Q&A with media and analysts on Thursday, "Technology is the enabler to do that." 
SAP kicked off its Sapphire Now conference this year by announcing their plan to create interconnected communities through the SAP Business Network, which will bring together its purchasing, logistics, and asset platforms. Amounting to 5.5 million connected organizations, the network will be a one-stop-shop for enterprises looking for solutions to their problems, such as supply chain disruptions. 
"You don't always have to be on-site. You can change your business model. Despite these disruptions and country lockdowns, we've brought businesses to our networks to connect to each other and find a way," said Mr. Klein.  
He also addressed concerns over uneven service due to the network's strategic emphasis on Ariba, SAP's existing supplier network, over S/4HANA, SAP's enterprise resource planning (ERP) software for large enterprises that allows real-time data analysis and transactions. 
"There is no S/4HANA or Ariba. It's all one cohesive experience for all the participants in the network," clarified Mr. Klein.  
"Actually transforming entire business processes is what's needed," added Julia White, SAP's chief marketing solutions officer and member of the executive board, at the same Q&A. She mentioned going beyond adjusting to trends, to use the expanded network as an opportunity for businesses to digitally transform and improve their business models. 
SAP also announced the launch of RISE with SAP transformation packages for five specific industries. Selling "business transformation as a service," it will include retail, consumer products, automotive, utilities, and industrial machinery cloud solutions, expanding beyond S/4HANA to also provide human resources and procurement capabilities. 
"With these services, we will take the customer by the hand and arrive at a modular cloud ERP arrangement that has a consistent data model and a harmonized business process landscape," said Mr. Klein. — Brontë H. Lacsamana