Stocks to move sideways on lockdown, inflation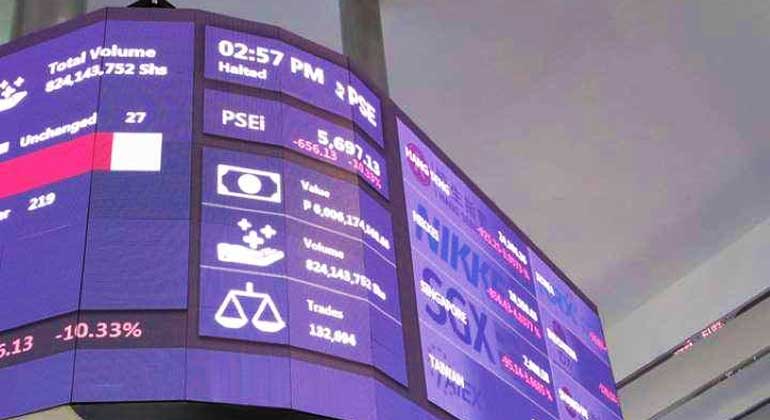 INVESTORS are expected to go bargain hunting this week after the market closed in the red on Friday and are likely to take their cue from the release of July inflation data.
The 30-member Philippine Stock Exchange index (PSEi) shaved off 226.30 points or 3.48% to close at 6,270.23 on Friday, while the broader all shares index dipped by 107.17 points or 2.65% to end at 3,934.86.
Week on week, the benchmark index lost 250.51 points from its 6,520.74 finish on July 23.
"The market [fell] steeply [on Friday] after the government announced a two-week reimposition of ECQ (enhanced community quarantine) for Metro Manila in August," China Bank Securities Corp. Research Associate Jason T. Escartin said in an e-mail.
"Market sentiment was weak all throughout the last week of [last] month, as investors stayed cautious ahead of the President's final State of the Nation Address, and due to participants monitoring the spread of the Delta variant across the globe," Timson Securities, Inc. Trader Darren Blaine T. Pangan said in a Viber message.
The government on Friday announced that Metro Manila and nearby cities will be put under the most stringent lockdown classification from Aug. 6 to Aug. 20.
The Health department on Thursday reported 97 new Delta variant cases, bringing the country's total infections of the more transmissible coronavirus disease 2019 (COVID-19) variant to 216.
On Saturday, the country logged 8,147 new COVID-19 cases, bringing the total to 1,588,965. Of this, 60,887 were active infections.
"We think the ECQ announcement sounds the clarion call for aggressive cash deployment [this] week, especially if prices are able to hold at the 6,200 level," China Bank Securities' Mr. Escartin said.
"The market had already progressively priced in the lockdown when it started selling off two weeks ago; investors may begin looking past this event toward year-end narratives," he added.
Mr. Escartin said they are expecting a seven-percent increase when the market recovers once lockdowns are eased.
"We think current PSEi prices indicate limited downside risk… Meanwhile, August 2020's post-ECQ surge of seven percent gives an indication of the magnitude of the potential post-ECQ recovery in August 2021," he said.
Meanwhile, Timson Securities' Mr. Pangan said investors will be taking their cue from the upcoming release of July inflation data.
"We'll have to see next week if the support at 6,160 holds, otherwise 6,000 seems to be the next major support to watch," he added.
The Philippine Statistics Authority will report July inflation data on Aug. 5, Thursday.
A BusinessWorld poll of 15 analysts yielded a median estimate of 4% for July headline inflation on the back of lower prices of meat following the easing of import tariffs, which is seen to offset higher costs of oil and other food items. — Keren Concepcion G. Valmonte