PHL shares climb as Biden signs debt limit deal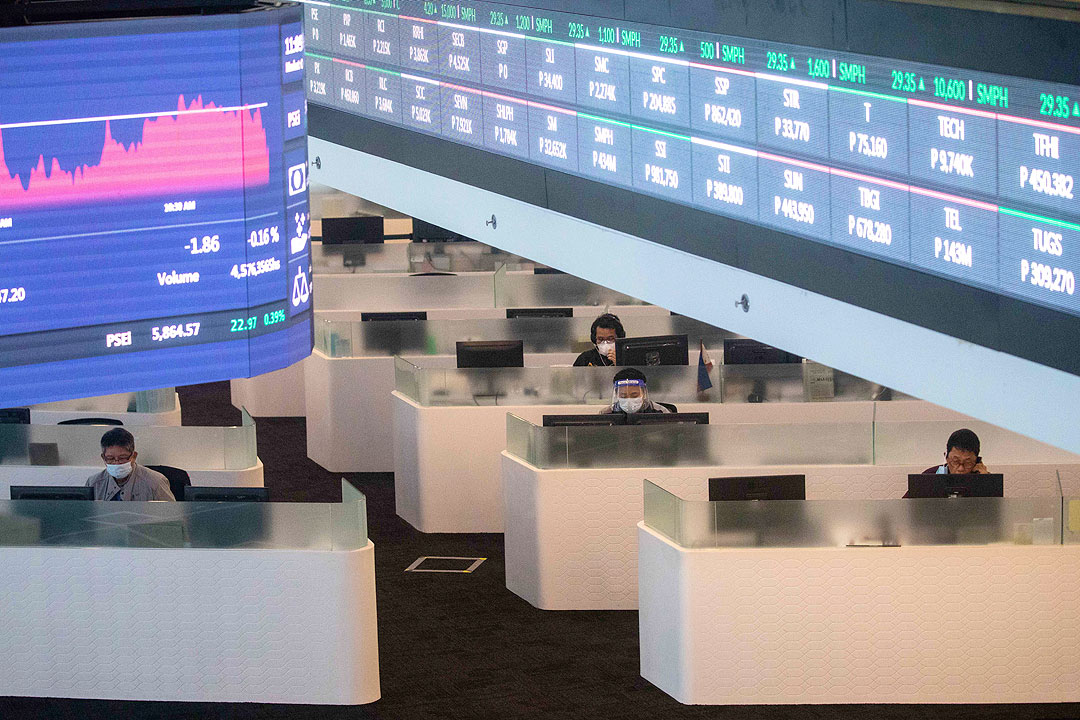 LOCAL EQUITIES rose on Monday as investors remained cautious ahead of the release of May consumer price index (CPI) data and after US President Joseph R. Biden signed the debt ceiling deal over the weekend.
The benchmark Philippine Stock Exchange index (PSEi) went up by 9.63 points or 0.14% to 6,521.64 on Monday, while the broader all shares index rose by 11.46 points or 0.33% to close at 3,486.33.
"The local bourse gained by 9.63 points to 6,521.64 after US President Joe Biden signed into law a debt ceiling bill, erasing the worries among investors," Philstocks Financial, Inc. Research Analyst Claire T. Alviar said in a Viber message.
"However, market participation remained weak… Many were still on the sideways as they await May's inflation rate to be released [on Tuesday]," Ms. Alviar added.
Value turnover declined to P3.36 billion on Monday with 1.7 million shares changing hands from the P4.88 billion with 1.21 billion issues traded on Friday.
Unicapital Securities, Inc. Senior Equity Research Analyst Carlos Angelo O. Temporal likewise said that investors remained cautious ahead of the release of May CPI data.
"Investors are likely weighing the positive resolution of the US debt ceiling last Saturday against these uncertainties," Mr. Temporal added.
Mr. Biden on Saturday signed a bill that suspends the US government's $31.4-trillion debt ceiling, averting what would have been a first-ever default with just two days to spare, Reuters reported.
The House of Representatives and the Senate passed the legislation last week after Mr. Biden and House of Representatives Speaker Kevin McCarthy reached an agreement following tense negotiations.
The Treasury department had warned it would be unable to pay all its bills on Monday if Congress had failed to act by then.
Meanwhile, a BusinessWorld poll of 15 analysts yielded a median estimate of 6.1% for May headline inflation, near the lower end of the Bangko Sentral ng Pilipinas' (BSP) 5.8-6.6% estimate for the month.
If realized, this would be slower than 6.6% in April but quicker than the 5.4% print in the same month a year earlier.
The May CPI would also exceed the BSP's annual 2-4% target range for the 14th consecutive month.
The majority of sectoral indices went up on Monday except for services, which declined by 14.22 points or 0.91% to 1,536.32, and financials, which went down by 6.92 points or 0.37% to 1,829.17.
Meanwhile, industrials increased by 125.12 points or 1.35% to 9,334.02; holding firms rose by 31.49 points or 0.48% to 6,514.49; property went up by 7.92 points or 0.29% to 2,658.26; and mining and oil inched up by 10.03 points or 0.1% to 10,049.17.
Advancers outnumbered decliners, 114 versus 64, while 37 names closed unchanged.
Net foreign selling stood at P108.35 million on Monday versus the P218.62 million in net buying seen on Friday. — A.H. Halili with Reuters