Philippine stocks rise on relief over US debt cap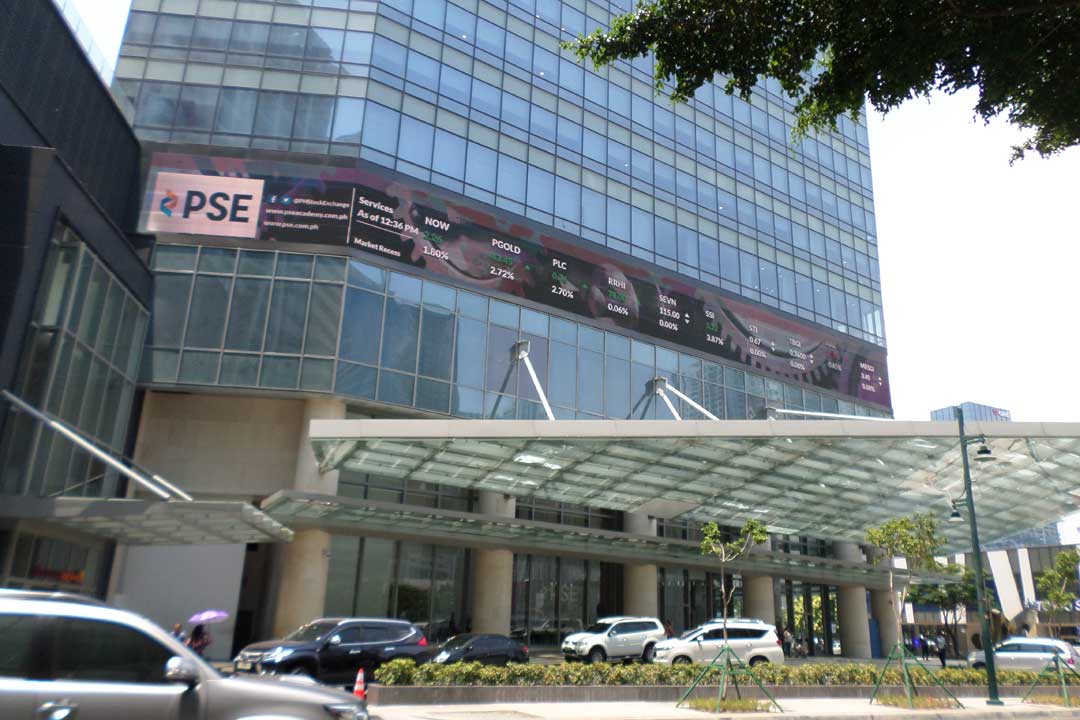 LOCAL EQUITIES went up on Monday on bargain hunting as the White House and Republicans in the US House of Representatives reached a deal on the debt ceiling.
The bellwether Philippine Stock Exchange index (PSEi) rose by 62.96 points or 0.96% to close at 6,593.16 on Monday, while the broader all shares index went down by 22.33 points or 0.64% to end at 3,510.41.
"The local bourse gained by 62.96 points to 6,593.16 amid positive developments on US debt ceiling deal," Philstocks Financial, Inc. Research Analyst Claire T. Alviar said in a Viber message.
"So far, [US] President Joe Biden and House Speaker Kevin McCarthy reached a tentative deal to raise the debt ceiling over the weekend. For now, this is enough to boost the optimism among investors," Ms. Alviar added.
China Bank Capital Corp. Managing Director Juan Paolo E. Colet likewise said in a Viber message that the PSEi climbed on bargain hunting following the debt ceiling deal.
"However, value turnover was relatively low… as many investors prefer to stay on the sidelines until a final deal is passed by the US Congress," Mr. Colet said.
Value turnover fell to P3.29 billion on Monday with 599.74 million shares changing hands from the P4.6 billion with 1.05 billion issues traded on Friday.
US President Joseph Biden on Sunday finalized a budget agreement with House Speaker Kevin McCarthy to suspend the $31.4-trillion debt ceiling until Jan. 1, 2025, and said the deal was ready to move to Congress for a vote, Reuters reported.
The deal, if approved, will prevent the US government from defaulting on its debt and comes after weeks of heated negotiations between Mr. Biden and House Republicans.
Mr. McCarthy earlier on Sunday predicted he would have the support of a majority of his fellow Republicans, and House Democratic leader Hakeem Jeffries said he expected Democratic support.
The agreement would suspend the debt limit through Jan. 1, 2025, cap spending in the 2024 and 2025 budgets, claw back unused COVID funds, speed up the permitting process for some energy projects, and include extra work requirements for food aid programs for poor Americans.
The 99-page bill would authorize more than $886 billion for security spending in fiscal year 2024 and over $703 billion in non-security spending for the same year, not including some adjustments.
Back home, all sectoral indices climbed on Monday. Services gained 27.78 points or 1.82% to 1,553.66; property rose by 26.04 points or 0.96% to 2,729.49; mining and oil increased by 93.60 points or 0.92% to 10,168.71; financials climbed by 12.59 points or 0.69% to 1,828.26; holding firms jumped by 32.78 points or 0.5% to 6,572.14; and industrials inched up by 33.95 points or 0.36% to end at 9,377.11.
Advancers outnumbered decliners, 93 versus 80, while 43 names closed unchanged.
Net foreign buying stood at P143.21 million on Monday versus the P298.09 million in net selling seen on Friday. — AHH with Reuters