PSEi drops on last-minute selling after rebalancing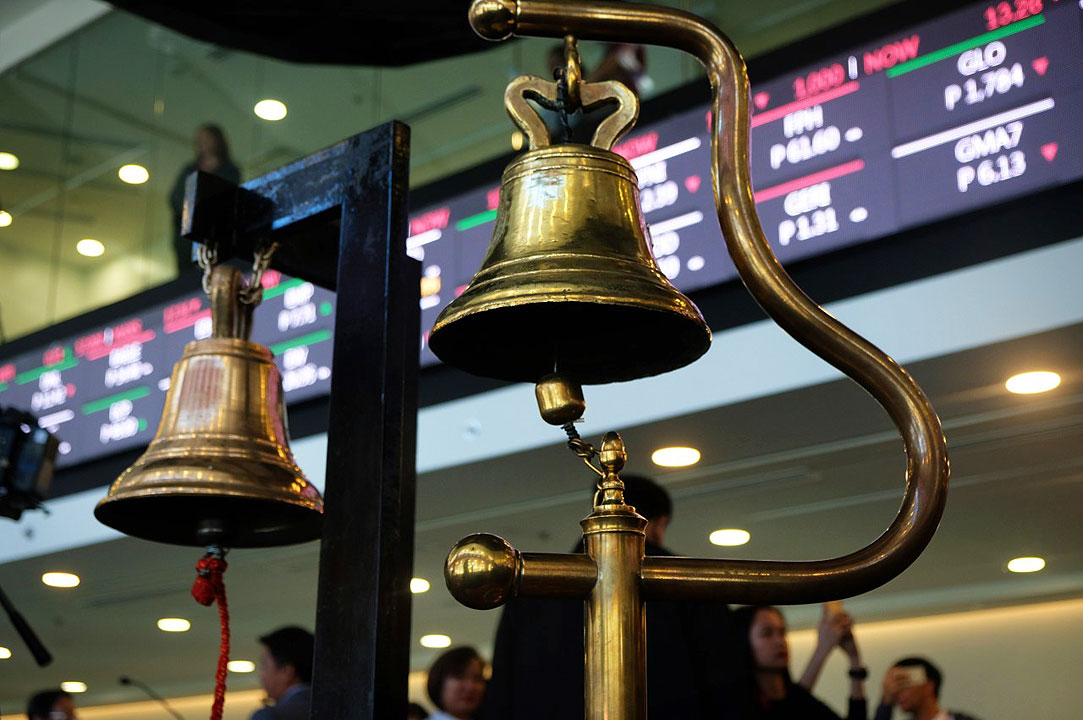 PHILIPPINE STOCKS dropped on Tuesday due to last-minute profit taking after the index's rebalancing.
The benchmark Philippine Stock Exchange index (PSEi) declined by 43.14 points or 0.65% to close at 6,556.20 on Tuesday, while the broader all shares index went down by 5.08 points or 0.14% to end at 3,527.17.
"The PSEi closed lower today as a surge of market-on-close selling erased the day's gains. We note that the MSCI rebalancing concluded today, which may have contributed to the selling pressure as funds adjusted their positions in light of the weight adjustments," China Bank Securities Corp. Research Director Rastine Mackie D. Mercado said in an e-mail on Tuesday.
"The local bourse declined further this Tuesday due to last-minute profit taking amid the MSCI rebalancing… Net market value turnover was huge at P20.97 billion following the MSCI rebalancing, which will take effect [on Wednesday]," Philstocks Financial, Inc. Research Analyst Claire T. Alviar said in a Viber message.
Regina Capital Development Corp. Head of Sales Luis A. Limlingan said in a Viber message that sentiment at the local market was dampened on the last trading day of February amid the continued release of corporate financial results.
"The MSCI rebalancing resulted in a bloodbath," Mr. Limlingan added.
"Today was the MSCI rebalancing, thus the huge volume transacted. ACEN (ACEN Corp.) and GLO (Globe Telecom, Inc.) were taken out and there were no inclusions, although there are unexpected moves like SECB (Security Bank Corp.) and BPI (Bank of the Philippine Islands). The PSE index closed this month at the lows," Mercantile Securities Corp. Head Trader Jeff Radley C. See said in a Viber message.
Sectoral indices were split on Tuesday. Holding firms dropped by 150.53 points or 2.35% to 6,240.81; property went down by 39.98 points or 1.4% to 2,800.97; and services lost 1.46 points or 0.09% to close at 1,613.09.
Meanwhile, financials rose by 28.95 points or 1.6% to 1,831.15; industrials added 135.53 points or 1.42% to end at 9,636.11; and mining and oil went up by 37.29 points or 0.34% to 10,725.03.
Value turnover surged to P21.18 billion on Tuesday with 1.74 million shares changing hands from P7.5 billion with 893.23 million issues traded on Monday.
Advancers outnumbered decliners, 117 versus 80, while 40 names closed unchanged.
Net foreign selling rose to P3.62 billion on Tuesday from P736.06 million on Monday.
China Bank Securities' Mr. Mercado said the conclusion of the MSCI rebalancing could result in a recovery rally in the coming days.
He put the PSEi's support at 6,420 and resistance at 6,800, while Mercantile Securities' Mr. See placed support at 6,412 to 6,576 and resistance at 6,800 to 7,000. — A.E.O. Jose