Shares may climb on election-related spending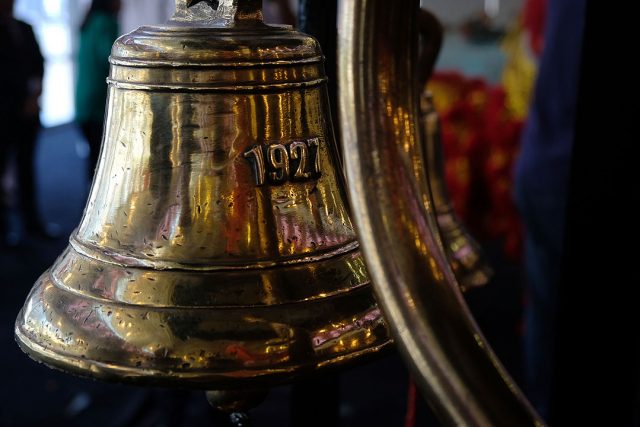 PHILIPPINE SHARES are seen to rise on expectations of increased spending as the country is less than a month away from the national elections and despite an aggressive rate hike from the US central bank.
The benchmark Philippine Stock Exchange index (PSEi) went up by 89.54 points or 1.29% to close at 6,984.90 on Wednesday, while the broader all shares rose by 40.74 points or 1.10% to 3,726.58.
Week on week, the PSEi fell by 33.12 points from its finish of 7,018.02 on April 8.
Philippine financial markets were closed on April 14-15 for non-working days in observance of Maundy Thursday and Good Friday.
"The final three weeks of the election campaign could lead to increased election-related spending, both at the local and national levels, that could boost consumption and other business and economic activities, thereby [leading] to higher sales, earnings and income, and valuations for some listed companies," Rizal Commercial Banking Corp. Chief Economist Michael L. Ricafort said in a text message.
"Note that we are a month away from what is dubbed to be the most polarizing national elections in local history, a possible 50-basis-point rate hike from the US Federal Reserve, and a full blast of first quarter earnings reports," online brokerage 2TradeAsia.com said in a report.
The national elections will be held on May 9. An estimated 67.5 million are registered to vote, which is approximately 61% of the country's 110 million population.
Meanwhile, a Reuters poll last week showed analysts expect the Fed to raise rates by 50 basis points each for its May and June review to respond to runaway inflation. These analysts also expect a 40% probability of recession by 2023.
"It's going to take time for us to appreciate the recent burst of relative prices and how long they're going to be with us," Chicago Fed President Charles Evans said last week.
On the other hand, 2TradeAsia.com said sectors like consumer and retail that face margin squeezes due to foreign exchange disadvantages, higher production costs due to rising inflation amid increasing oil prices are showing signs of resilience, and posting better risk-reward ratios.
"Higher cost of debt, further volatility of the peso and oil, and supply chain impact of China's centers shutting down for brief periods in the first quarter pose macro downside risks that can bring the average to single digits, although on a corporate level, the impact is highly mitigated by capital deployment that is still very aggressive compared to pre-COVID-19 (coronavirus disease 2019) levels — possibly to lock in better rates and take advantage of consolidating distressed assets," the online brokerage added.
For the coming week, 2TradeAsia.com placed the PSEi's immediate support at 6,800 and resistance at 7,200.
Meanwhile, RCBC's Mr. Ricafort put the benchmark index's immediate major support between the 6,600 to 6,700 levels and resistance at 7,200. — Luisa Maria Jacinta C. Jocson with Reuters