PSEi sinks to 7,200 level as Russia invades Ukraine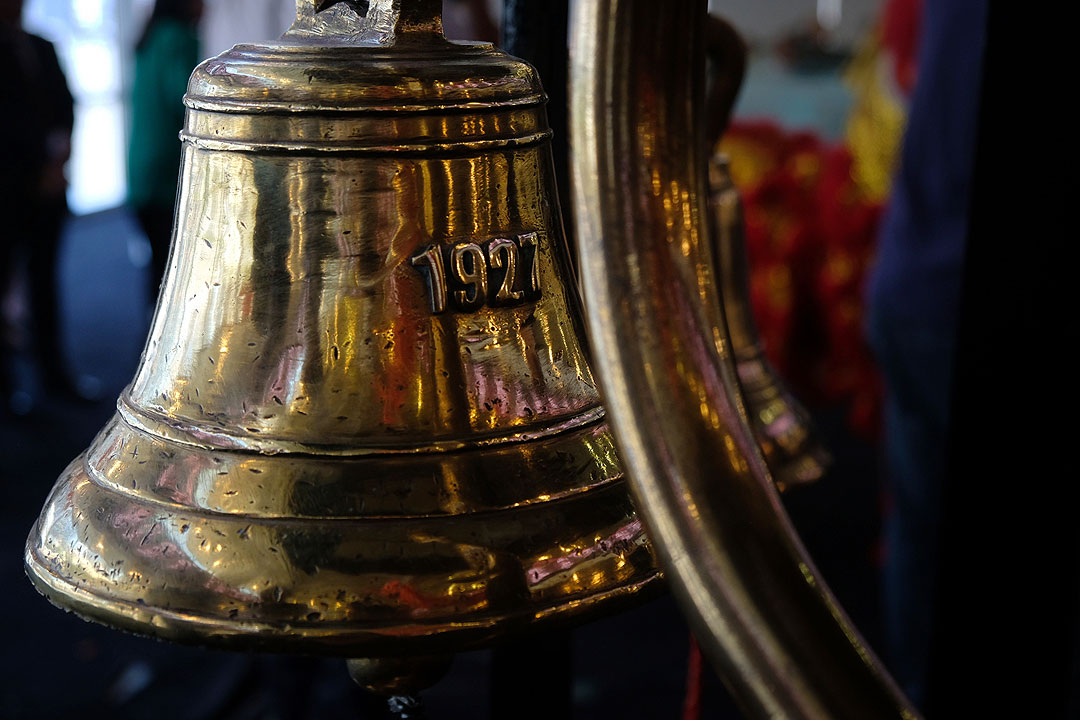 PHILIPPINE SHARES continued to drop on Thursday as Russia began its invasion of Ukraine, firing missile strikes and landing troops within major cities in the independent state.
The benchmark Philippine Stock Exchange index (PSEi) went down by 151.98 points or 2.06% to close at 7,212.23 on Thursday, while the broader all shares index fell by 75.01 points or 1.91% to 3,842.85.
"The local bourse plunged this Thursday, joining its regional peers in the negative territory, amid the worsening Russia-Ukraine tensions. This comes as President Vladimir Putin announces Russia's launch of military operations in Donbass, Ukraine," Philstocks Financial, Inc. Senior Research Analyst Japhet Louis O. Tantiangco said in a Viber message.
"The move of Russia to proceed to mobilize into Ukraine sent shivers up investors spines and ushered out the market door. Markets around the world sank losing between 2% to 3% in response as well," COL Financial Group, Inc. Chief Technical Analyst Juanis G. Barredo said in a Viber message.
"The reality of war in Europe, which we hope can remain isolated, may ripple into other areas and markets as the impact of this conflict will slowly unravel itself. In the meanwhile, markets may stay vulnerable until some signs of resolution may be instilled," Mr. Barredo added.
Russian leader Vladimir Putin authorized a "special military operation" as its forces fired missiles in several Ukrainian cities, with Kyiv city declaring a state of emergency as gunfire and sirens were heard over the capital, Reuters reported.
Mr. Putin said he authorized military action after Russia had been left with "no choice" but to defend itself against Ukraine, stating that Russia "cannot feel safe, develop, and exist with a constant threat." He said that "all responsibility for bloodshed will be on the conscience of the ruling regime in Ukraine."
On Thursday, global stocks and US bond yields dived, while the dollar and gold rocketed higher after Mr. Putin's address. Brent oil surged past $100 per barrel for the first time since 2014.
Back home, majority of sectoral indices ended in the red, except for mining and oil, which rose by 15.83 points or 0.13% to 11,903.64.
Industrials declined by 296.06 points or 2.84% to 10,095.93; property dropped by 90.67 points or 2.59% to 3,402.48; financials fell by 33.31 points or 1.93% to 1,688.03; services decreased by 36.30 points or 1.86% to 1,915.76; and holding firms contracted by 112.87 points or 1.62% to 6,846.44.
Value turnover increased to P9.94 billion with 2.82 billion shares changing hands on Thursday from P7.78 billion or 1.20 billion issues on Wednesday.
Decliners outnumbered advancers, 168 versus 43, while 34 names closed unchanged.
Net foreign buying increased to P748.68 million on Thursday from the P47.03 million seen the previous trading day.
Philippine financial markets will be closed on Friday, Feb. 25, for a special non-working day in commemoration of the People Power Revolution anniversary. — L.M.J.C. Jocson with Reuters