Shares rebound as COVID-19 cases in NCR decline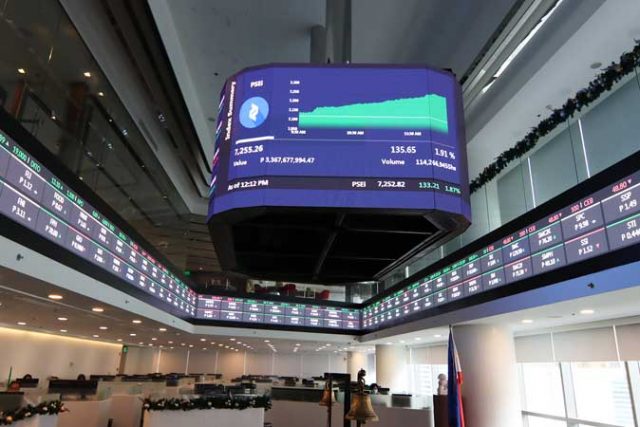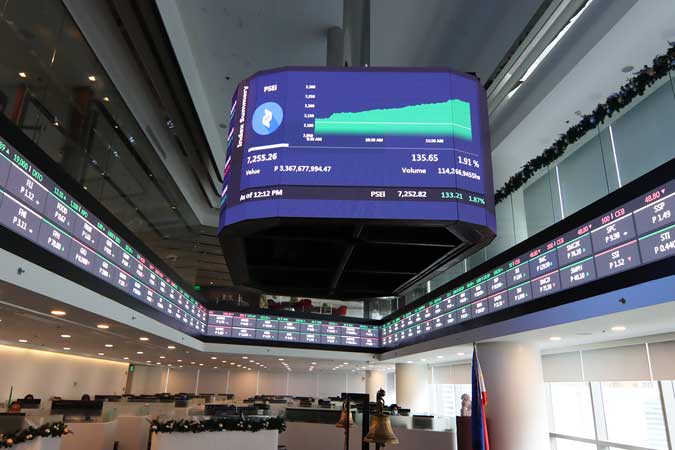 STOCKS went up on Friday as investors went bargain hunting amid decreasing coronavirus disease 2019 (COVID-19) cases in Metro Manila.
The 30-member Philippine Stock Exchange index (PSEi) advanced by 54.24 points or 0.74% to close at 7,293.53, while the broader all shares index gained 13.56 points or 0.35% to end at 3,869.40.
"Investors may be weighing carefully the reports that COVID-19 cases in the capital region are on a downward trajectory over the past few days, against the observations that cases seem to be increasing outside the Metro," Timson Securities, Inc. Trader Darren Blaine T. Pangan said in a Viber message.
OCTA Research Group on Thursday said in a social media post that COVID-19 cases in the National Capital Region are decreasing.
"The NCR has 8,376 new COVID-19 cases on Jan. 19, 2022 per Department of Health case bulletin. The last time the NCR had less than 10,000 cases in one day was exactly two weeks ago on Jan. 5, when the surge was still accelerating," OCTA Research fellow and University of the Philippines Professor Fredegusto Guido P. David said in a tweet.
"The market was trading lower in the first half trading session as Wall Street continued to struggle amid the rising interest rate environment, thus affecting sentiment," Regina Capital Development Corp. Head of Sales Luis A. Limlingan said in a Viber message.
The Dow Jones Industrial Average fell 313.26 points or 0.89% to 34,715.39; the S&P 500 lost 50.03 points or 1.10% to 4,482.73; and the Nasdaq Composite dropped 186.24 points or 1.3% to 14,154.02, Reuters reported.
Back home, most sectoral indices closed in the red except for holding firms, which gained 100.29 points or 1.41% to 7,190.14, and property, which added 54.39 points or 1.74% to 3,178.45.
On the other hand, mining and oil dropped 74.26 points or 0.70% to 10,530.88; services lost 8.89 points or 0.44% to 1,973.11; financials fell 6.24 points or 0.37% to 1,658.94; and industrials decreased 18.07 points or 0.17% to end at 10,416.15.
Value turnover dropped to P5.52 billion with 2.15 billion shares switching hands, from the P6.15 billion with 2.57 billion issues traded on Thursday.
Advancers narrowly outnumbered decliners, 94 against 93, while 53 names closed unchanged.
Net foreign selling dropped to P210.76 million from the P538.95 million seen the previous trading day. — MCL