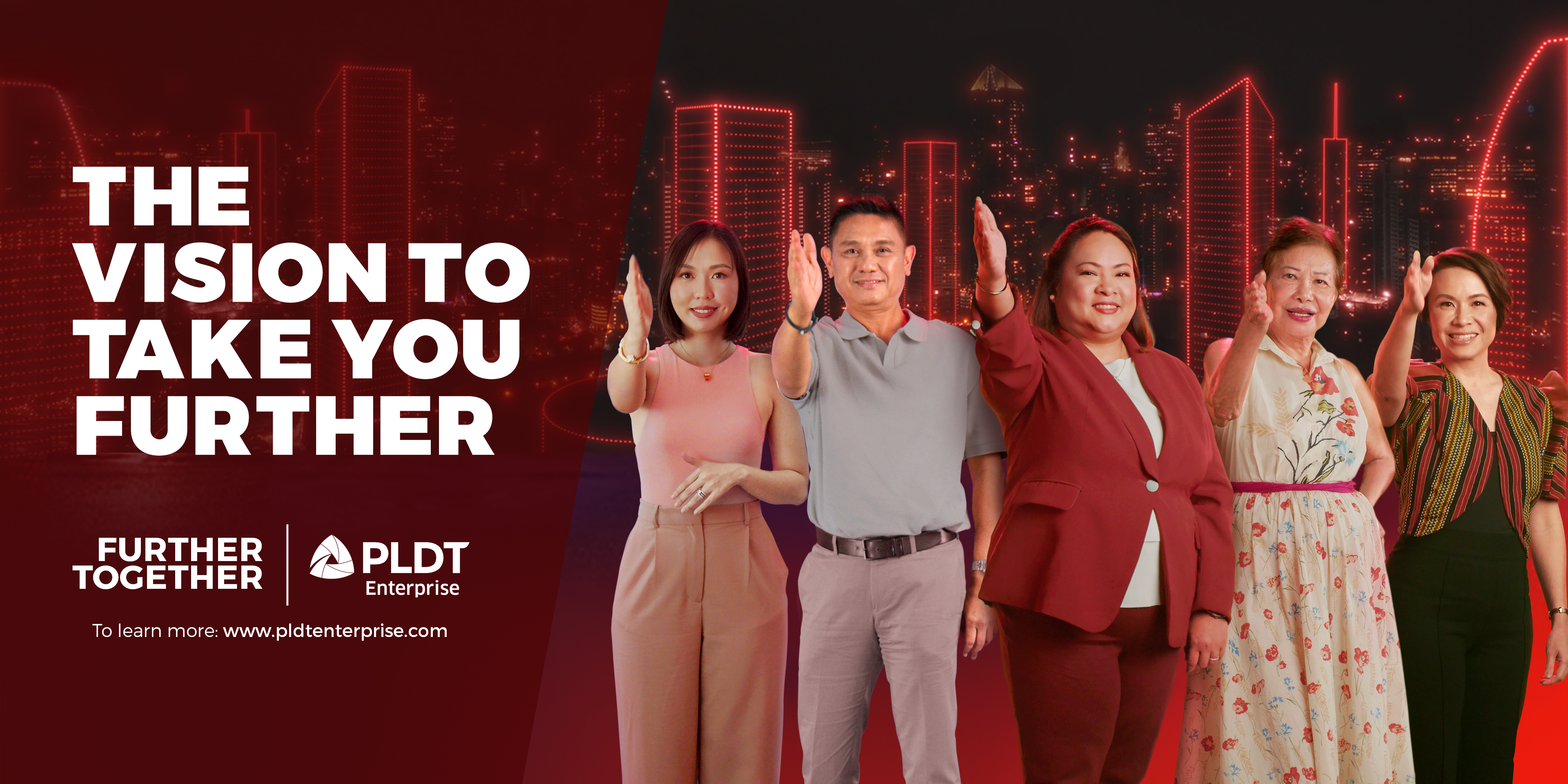 Visionary leaders are agents of change, aided by their grit and gift of clearly seeing the road ahead. They are unafraid to stand on the shoulder of giants, to outwork others, and to go further to see their visions become reality.
PLDT Enterprise, the B2B arm of the largest fully integrated telecommunications company in the Philippines PLDT, has found some of these driven visionaries who have translated their aspirations to trailblazing and successful businesses that spurred economic activity, created jobs, and changed lives.
Meet this special ensemble of leaders who found opportunities in the face of tough challenges, focused on the solution and not the problem, and prioritized people and products over profits.
Former banker Sonya Garcia turned a painful chapter in her life to recreate her happy place. She brought to life the vision of her grandmother's garden Capiz, sustaining the continued growth of the place where she is happiest, in the form of Sonya's Garden, a sanctuary that pioneered the bed-and-breakfast business in the country.
Dr. Diana Edralin, General Manager of the Philippine operations of pharmaceutical giant Roche (Philippines) Inc. and President of the Pharmaceutical & Healthcare Association of the Philippines (PHAP), through her purpose-driven leadership, is guiding her company in leading the transformation of the healthcare ecosystem by ensuring access to innovative solutions that ensure better patient outcomes and improved quality of life. She is a strong advocate of nurturing and mentoring a diverse, inclusive, and equitable workforce—with the primary goal of not just business success but having a lasting impact on employees' lives, but also the patients', and ultimately the society.
Marivic del Pilar, President and General Manager of Victory Liner, one of the biggest bus companies in the country, isn't afraid to embrace new technology to allow Victory Liner better cope with the challenges posed by the pandemic and improve service to commuters. The mobility restrictions from the pandemic tested Victory Liner's business model initially, but it has since recovered with her vision to move forward and adapt to digital solutions.
As Chief Operating Officer and Chief Financial Officer of the DBB Group in the Philippines, Judd Balayan helped the country's first integrated marketing communication and services network navigate the rough waters spawned by the pandemic by prudently managing group finances, winning new accounts, and focusing on staff welfare and health. He believes energizing, engaging, and elevating people focusing on the product is key to success during these challenging times.
The decade that Jacqe Gutierrez, CEO and co-founder of Happy Skin Cosmetics, BLK Cosmetics, and Seoul White Korea, spent with a multinational brand handling beauty products, molded her vision of developing cosmetics with the Filipina in mind. Those years gave her the space to create something real that brings joy to the customers. As an entrepreneur, she believes that local brands can compete in the international market. Like many visionaries, Gutierrez is happiest when she can give back by providing people opportunities to be better.
Even out-of-the-box thinkers who push boundaries need help to realize their vision–a leader like PLDT Enterprise who is highly focused on the task, equipped with a myriad of digital solutions, tested problem-solving prowess, and a deeply ingrained belief that "together, we could move further."
"Given our digital footprint, our expansive network, the suite of solutions we offer, and our decades long experience, we are proud to say that we are the go-to digital transformation ally for anyone's business – from the largest enterprises to the humbly thriving," says Mitch Locsin, PLDT and Smart First Vice President and Head of Enterprise and International Business Groups.
Locsin highlighted that the past efforts of PLDT Enterprise fortify its network infrastructure and technological capabilities to provide the right digital solutions for enterprises weathering market disruptions. The group has and continues to expand its expertise in the technology landscape by securing more certifications in domain services.
"Our focus is always our customers. We firmly believe that together, we can go further together in growing their business and making their visions a reality," Locsin adds.
Watch PLDT Enterprise's newest Further Together campaign video here.
---
Spotlight is BusinessWorld's sponsored section that allows advertisers to amplify their brand and connect with BusinessWorld's audience by enabling them to publish their stories directly on the BusinessWorld website. For more information, send an email to online@bworldonline.com.
Join us on Viber at https://bit.ly/3hv6bLA to get more updates and subscribe to BusinessWorld's titles and get exclusive content through www.bworld-x.com.