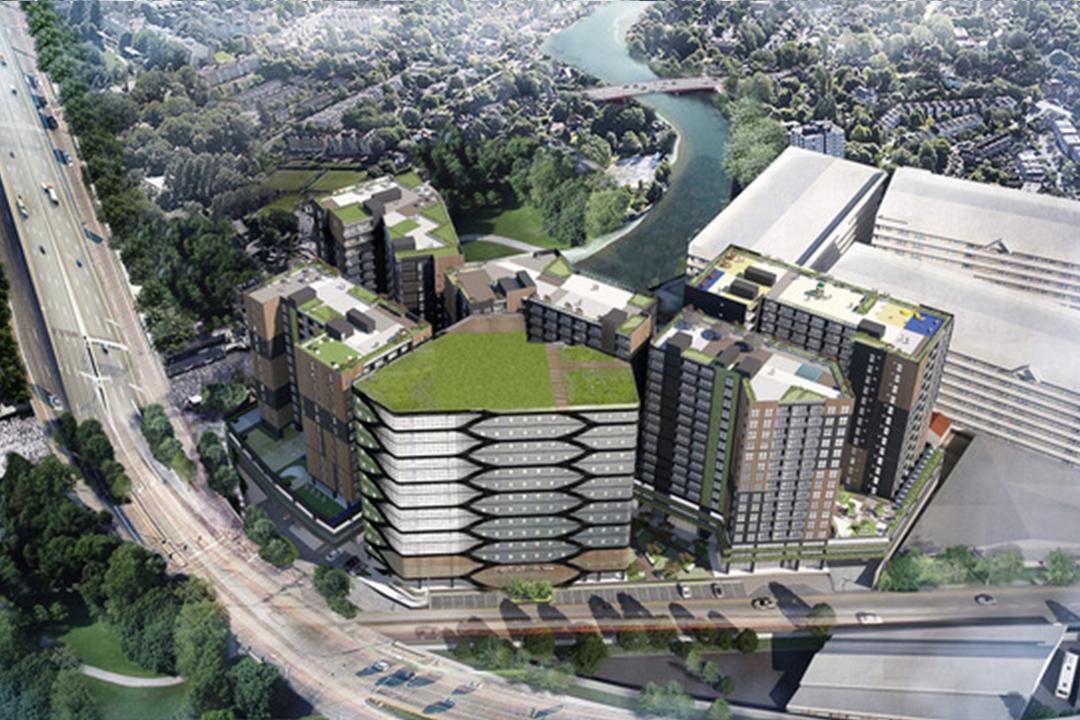 In a competitive real estate market, more and more Filipinos are turning into socially conscious consumers. It is essential that they invest properly by looking for the best value for their hard-earned money, as well as observing socially responsible investing at the same time. Golden Bay Landholdings offers an ideal way to achieve that.
Real estate company Golden Bay Landholdings based their pioneering residential projects on a sustainable and purposeful design that prioritizes its residents' well-being, which are evident in its leading residential development, Garde City.
"Garden City is quality and sustainable design at an accessible price, a masterpiece for the middle class," Golden Bay's Chief Operating Officer Jardin Wong said.
Dubbed as the urban core of the South, the six-tower and 18-story Garden City will be rising at Bacoor City, Cavite. The property is located near the upcoming LRT 1 Bacoor Station, Cavitex Toll Road, Cavite-Laguna Expressway (CALAX), Pasay Integrated Terminal Exchange (PITX), and the Ninoy Aquino International Airport (NAIA). It is also within a 10-minute drive away from the Macapagal Bay Area.
The urbanization of Cavite resulted in growth in both residential neighborhoods, as well as commercial and industrial sectors, which make up the majority of the developed region. Emerging residential communities like Garden City are coming in time to accommodate the growing population in the city.
Moreover, Garden City is designed to help residents in achieving a well-rounded and balanced work-and-play lifestyle by providing them with a conducive environment to do so. Poised to be the "Ultimate Urban Paradise," the property implements the beauty and benefits nature has to offer with everyday modern living.
Golden Bay is known for its commitment to making investments in smart and sustainable materials that won't hurt the planet.
According to Mr. Wong, the company has gone out of its way in finding the best and most suitable partners who share the same vision and commitment to sustainability as they do.
In collaboration with established industry leader WTA Architecture, Garden City takes pride in its Zen-inspired, organic, and natural flowing designs that strive to rejuvenate and recharge residents from the daily hustle and bustle of city life.
"Our concept was born out of a desire to offer nature-inspired living and to usher in a sustainable brand of lifestyle. This concept represents a direct connection between people and nature, bringing future residents closer to the environment," Mr. Wong explained.
Notably, their dedication to green architecture has garnered Garden City a win at the prestigious OPAL Awards in London where the members of the jury are international design purveyors. This makes Garden City more than just a mere condo investment but a legacy to pass on.
"It's our responsibility as a developer to do our part in taking care of the environment. We might incur high costs upfront but it's definitely a wise investment in the long run," he added.
On top of Garden City's sustainable designs, Garden City is also designed for those who want to connect and heal to nature. The majority of the units have balcony views overlooking Manila Bay, where residents can enjoy the beauty of the sunsets; and the opposite views feature the skyline of Makati and Las Piñas.
Despite the size limitation with condos, Garden City is still a smart investment as it offers two efficient layouts that come in a square-cut shape (with minimum width of 3.9 meters) so that residents can maximize their living space. Garden City's 30-square meter (sq. m.) studio units are ideal for individuals living alone, especially for OFWs who are looking for a worthy investment; while the 70-sq.m., two-bedroom units are designed for start-up families and retirees.
In case they need more room, clients are also free to combine nearby units.
All units, with an average of 18 allocated per floor, are also equipped with smart and convenient features, including air conditioning, full sliding doors to the balcony, and lofty floor-to-ceiling height of at least 2.6 meters. Additionally, residents are offered full privacy and exclusivity.
Committed to its name as a wellness escape for its dwellers, Garden City is dedicated to nature podiums and open space.
"The concept offers residents a nature-inspired lifestyle that will positively impact their well-being. From reducing stress, enhancing positivity, maintaining good health, connecting with family, and creating spaces for relaxation, solitude, and joy; we've designed every space purposefully with a selection of around 20 key amenities," according to Mr. Wong.
The first few floors of the development will host a retail podium reserved for essential retailers like banks, shops, and more.
Soon, the Phase 1 of the development is scheduled to finish around 2028, while Phase 2 completion is aiming to be completed in mid-2031.
Enjoy a greater standard of living in the future with Garden City. Inquire about Garden City at +63 28539 8888 or +63 999 936 6605, or email them at info@goldenbayland.com and marketing@goldenbayland.com. For more information, you can also follow their social media profiles on Golden Bay Land Official on Facebook and @goldenbayland on Instagram.
---
Spotlight is BusinessWorld's sponsored section that allows advertisers to amplify their brand and connect with BusinessWorld's audience by enabling them to publish their stories directly on the BusinessWorld Web site. For more information, send an email to online@bworldonline.com.
Join us on Viber at https://bit.ly/3hv6bLA to get more updates and subscribe to BusinessWorld's titles and get exclusive content through www.bworld-x.com.