Though relatively new to the Philippine accountancy scene, Reyes Tacandong & Co. (RT&Co.) has been blazing a trail in the industry for its commitment to pushing the boundaries of Filipino talent.
RT&Co. was founded on simple idea that is core to its entire business — to be the best in the accounting profession, whether here in the Philippines or abroad. And the firm in just over a decade has been largely living up to its promises.
In time with RT&Co's 13th anniversary, Protacio "Cocoy" Tacandong, one of the firm's co-founders and its managing partner and chief operating officer, was recently named one of the Top 100 certified public accountants in the country and awarded the Accountancy Centenary Award of Excellence.
Not that this was particularly unexpected for anybody who knew him. From 2008 to 2009, Mr. Tacandong presided over the Philippine Institute of Certified Public Accountants (PICPA) as its national president. He's been involved also in various community and nongovernment organizations like the Chamber of Commerce and Industry, Philippine Business for Social Progress, Rotary, and the likes. He was a professor in Finance at Ateneo de Davao University MBA Program and also served as an independent director of Philippine Deposit Insurance Corp. In addition, he received recognition as an exceptional leader and professional from PICPA, Chamber of Commerce, a number of organizations and government agencies.
Mr. Tacandong has broad experience in the accounting profession from client servicing to handling several leadership positions both in the firm and in several organizations. He has provided audit, tax, and advisory services to different companies engaged in agri-business, utilities, financial institutions, real estate and construction, manufacturing, cooperatives, port services, educational institutions, mining, and others.
Mr. Tacandong has a bachelor's degree in commerce from the University of San Carlos in Cebu City, with a focus in accounting. He went to the Asian Institute of Management and graduated with a master in management degree.
In his achievements, Mr. Tacandong exemplifies the core promise that RT&Co. makes to its clients: that they are receiving the best talent that the accounting profession has to offer. The firm invests heavily in its people.
Companies that hire RT&Co. to audit and consult benefit from the firm's over 300 years of combined experience in the field, which translates to sound advice on how to best navigate the constant challenges of a changing world.
Through proper training and by providing everyone at RT&Co. with the tools to execute their chosen profession, the firm hopes to cultivate people who imbibe the values it stands for and all the qualities Mr. Tacandong aims to be a role model for — unwavering principles and unparalleled skill.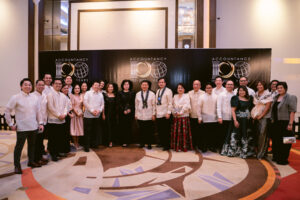 RT&Co. prioritizes the professional advancement of its young graduates, giving them more reasons to stay with the firm.
"It is our aim to expose them to various industries," Mr. Tacandong said. "We partner with schools to provide internships for their aspiring accountants and some of our people have been enrolled for special courses locally and abroad, while others have been sent for month-long assignments in Australia, Singapore, and Malaysia — exposing them to the international sphere and how global companies are run."
It is no surprise then that RT&Co. attributes its successes to its people, given that the firm places a premium on them in its quest to become the best in the industry. Gaining the confidence of recent college grads so early in the firm's history has been instrumental in RT&Co. The growth of the firm has been predicated on retaining talented young employees and providing them with a platform for professional and personal growth.
He added that nurturing the people at RT&Co. means creating an environment where people can safely be vulnerable, comfortable in making mistakes, receptive to hearing and providing feedback. It is only by having an authentic sense of compassion and empathy where people can bring their whole selves to work — trust and connect to their workplace wholeheartedly because they genuinely feel that they are being supported and cared about, he explained.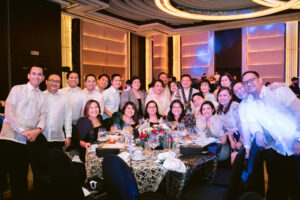 Part of the reason for this focus on building talent is to leave an effective, lasting legacy for the firm's founding partners.
"We nurture our people to be good managers and leaders," Mr. Tacandong said. "That even when they decide to pursue a different field, they will become good managers, good accountants, CFOs, or internal auditors."
Every partner has this unwavering belief that he or she needs to set stellar examples for the next batch of leaders at RT&Co. and mold the minds of those who will lead the firm and its people into the future, he added.
RT&Co. is on its 13th year with over 900 professionals, 36 partners and 5 offices nationwide across offices in Makati, Davao, Cebu, Iloilo, & Clark. The firm is a member firm of RSM network, the sixth-largest accountancy professional services network in the world.