It is no surprise that Tayabas, Quezon has become one of the country's front runners for tourist destinations. With its breathtaking scenic towns and fascinating ecological wonders, it is without a doubt a sleeping giant that wouldn't stop revealing its beauty to those who will visit it. It is also a melting pot of rich Filipino culture paired with historical landmarks such as Malagonlong Bridge which is said to be one of the oldest and longest stone arched bridges in the Philippines. A picturesque naturescape, Tayabas, Quezon is definitely an exciting destination and an ideal city to live in.
And now, you can experience a balanced and dynamic lifestyle in this city through the comfort of PHirst Park Homes Tayabas — PPHI's 9th development and the farthest project in the south as of 2021.
"This is a 23-hectare development. This will be the future home of around 2,000 Filipinos here in Tayabas, Quezon," PPHI General Manager for Tactical Sales Robert Gil excitedly shared during the launch of PHirst Park Homes Tayabas.
The successful property launch had a unique way of presenting the beauty of Tayabas and the grandeur of PPHI properties. This four-part 'amazing-race' inspired digital miniseries, participated by online influencers and PPHI employees, unveiled the different activities that adventure-seeking homeowners can appreciate inside PPHI Tayabas. From a water play area and a basketball court to a cycle station and a climb station, residents will surely get their adrenaline rush going with these unique amenities.
Mr. Robert Gil was joined by Ms. Aurea Viray, General Manager for Traditional Sales as they awarded the check to the four participating teams who went through different challenges that not only tested their strength and wit but also their teamwork. The Green Team was composed of good vibes spreader, Ms. Everything "The Most Functional Kween" and PPHI partner, Mark Daniel Lopez. The famous "Mr. Accent Tiktokerist" Justin Luzares and Angelica Duwa of PPHI formed the Yellow Team. The Pink Team had Gandang Kara or "DJ Kara" and PPHI employee, Paulo Tuano. While the Blue Team duo was composed of Basel Manadil – the "Hungry Syrian Wanderer" and Lhei Alla of PPHI. And as we continue the spirit of gift giving, 100% of the grant that the team won will be given to their chosen organization or community in Tayabas.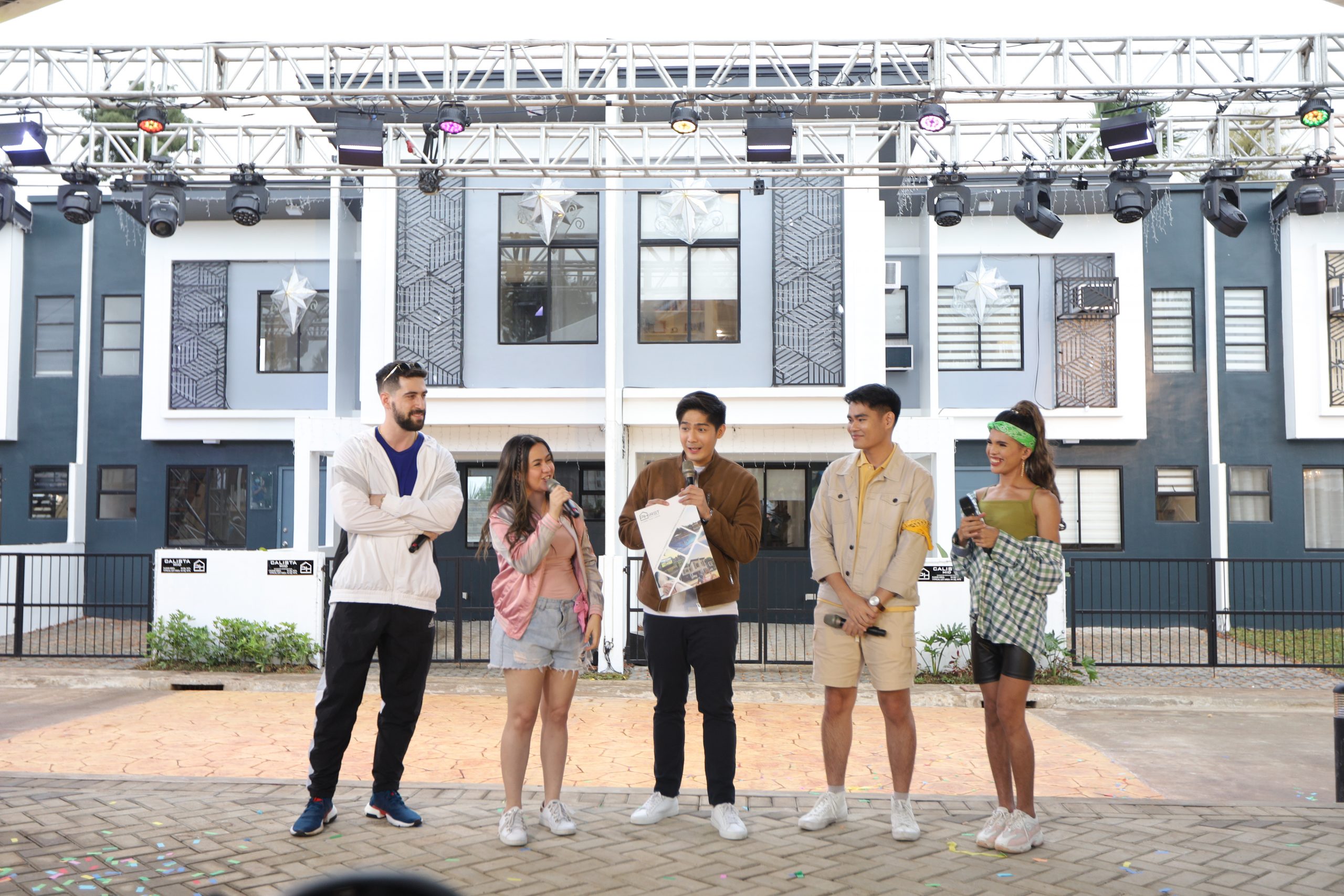 The Tayabas Mountaineering Inc. (Green Team) bagged the grand award of Php 90,000 while the Aeta Community (Yellow Team) placed second receiving Php 40,000. KALIPI Women's Club (Pink Team) came in third and won Php 25,000. The Mangosteen Producers of Tayabas Association (Blue Team) received Php 10,000.
The reality-adventure miniseries not only celebrated the communal spirit of the participants but also recognized the importance of the different organizations and communities in Tayabas to PPHI's story and milestones. And as PPHI launched another property, its 4C brand pillars will surely add color and depth to the existing Tayabas community. The promise of having a Complete home with a perimeter fence and gate, Conceptive and unique amenities to enjoy, Connected living through reliable WiFi and shuttle services, and a Convenient selling and buying experience await the future homeowners of PHirst Park Homes Tayabas.
"We've been all over the North, we've been all over the South. And we will continuously develop and provide yung ating mga tinatawag na beautiful, complete, and affordable homes in the whole country," Gil said.
The unique launch did not only showcase the fascinating ecological wonders of Tayabas, Quezon, it was also an avenue that recognized the rich heritage and culture of the city. Truly, this is a PHirst that lasts.
PHirst Park Homes, Inc. is a subsidiary of Century Properties Group (CPG).
---
Spotlight is BusinessWorld's sponsored section that allows advertisers to amplify their brand and connect with BusinessWorld's audience by enabling them to publish their stories directly on the BusinessWorld Web site. For more information, send an email to online@bworldonline.com.
Join us on Viber to get more updates from BusinessWorld: https://bit.ly/3hv6bLA.