When you're starting to do home makeover plans this year, you have to design with the hottest home interior design trends in mind. If you want a seamless looking style, luxurious hues, bold and intricate patterns, or warm neutral spaces at home, you can achieve the look that complements the 2022 home interior trends with these tile design inspirations and ideas from Wilcon Depot.
Classy plain-looking tiles
The most versatile and top choice for your flooring is plain-looking tiles for an extra minimalist interior. This classic type of tile is ideal for wide space flooring concepts that allow you to style your home and make your space look bigger. It exudes elegance like no other while bringing a light and neat ambiance around your room.
Retro Floral patterned tiles
When talking about extraordinary wall tiles, retro floral patterned tiles are among the top finds for tile designs. When you're looking for ways to spruce up your bathroom vibe, you can opt for a retro style. The mixture of beautiful vintage-inspired styles, embossed textures, striking colors, as well as intricate shapes and patterns goes harmoniously, creating a stunning statement on your walls.
Wooden finish tiles
Wood-looking tiles are one of the most popular options that are subtle yet can extravagantly add aesthetic value to your home. You can give an elegant look to your space that creates a homier and more organic-looking. It is also perfect for a nature-inspired set up in your home. Add a classic touch to your home with these wood-looking tiles.
Bright-colored tiles
In making your space stand out, you can accentuate it by having bright and vibrant-looking tiles on your walls and floors. These glossy and bright-colored tiles can add a pop of character and make your space attractive to the eyes. Colorful tiles invoke harmony and a happy vibe to your home, but settling for a monotonous color palette will help you style your space and keep it classy as well.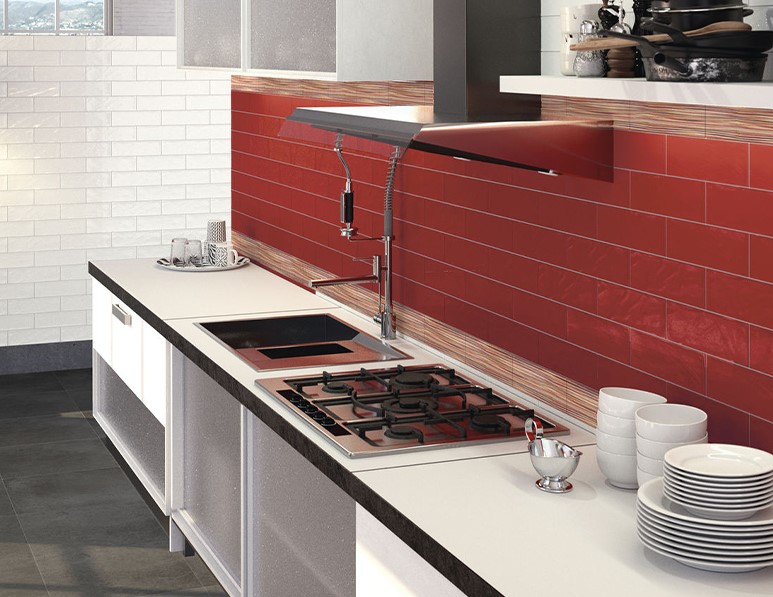 Unique carpet tiles
When you want to have a comfortable workspace at home, you can achieve it using the easy to install carpet tiles that can completely transform your space in only a few hours. These carpet tiles are DIY-friendly and come in different yet unique patterns and colors that you can mix and match. Carpet tiles can add warmth and texture to your home office, and in addition, these tiles are low maintenance and hypo-allergenic.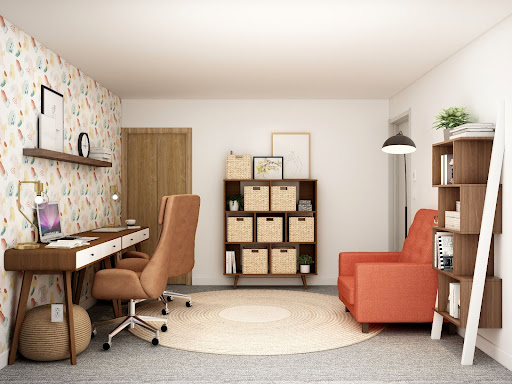 You can quickly start your home makeover plans with the one-stop shop for all your tiling needs, Wilcon Depot. Shop now at any Wilcon Depot store with 73 store locations nationwide or shop online at Wilcon Online Store by visiting shop.wilcon.com.ph.
Explore the limitless product selections that Wilcon offers, ranging from Tiles, Sanitarywares, Plumbing, Furniture, Home Interior, Houseware, Outdoor Living, Building Materials, Hardware, Electrical, Appliances, Tools, Automotives, Paints & Sundries, and other DIY items.
To ensure a safe and convenient shopping environment in all Wilcon stores, the company continuously implements safety protocols for the health and well-being of both employees and valued customers.
You can also shop through your Personal Shopper with the Browse, Call, and Collect/Deliver service. For the list of participating stores with their pick-up and delivery contact details, click this link: www.wilcon.com.ph/content/328-bcc-branches.
Another shopping alternative is the Wilcon Virtual Tour. An online shopping option wherein customers can contact the nearest Wilcon store via Facebook Messenger App. Customers can contact the nearest stores, and the Wilcon team will take you on a virtual tour where you can explore the available products inside their physical stores.
Wilcon also provides contactless payment options to its customers like bank transfers, GCash, PayMaya, InstaPay, PesoNet, WeChat, and Alipay for customers' convenience.
For more information about Wilcon, you can log on to www.wilcon.com.ph or follow their social media accounts on Facebook and Instagram. Subscribe and connect with them on Viber Community, LinkedIn, and YouTube.
---
Spotlight is BusinessWorld's sponsored section that allows advertisers to amplify their brand and connect with BusinessWorld's audience by enabling them to publish their stories directly on the BusinessWorld Web site. For more information, send an email to online@bworldonline.com.
Join us on Viber to get more updates from BusinessWorld: https://bit.ly/3hv6bLA.