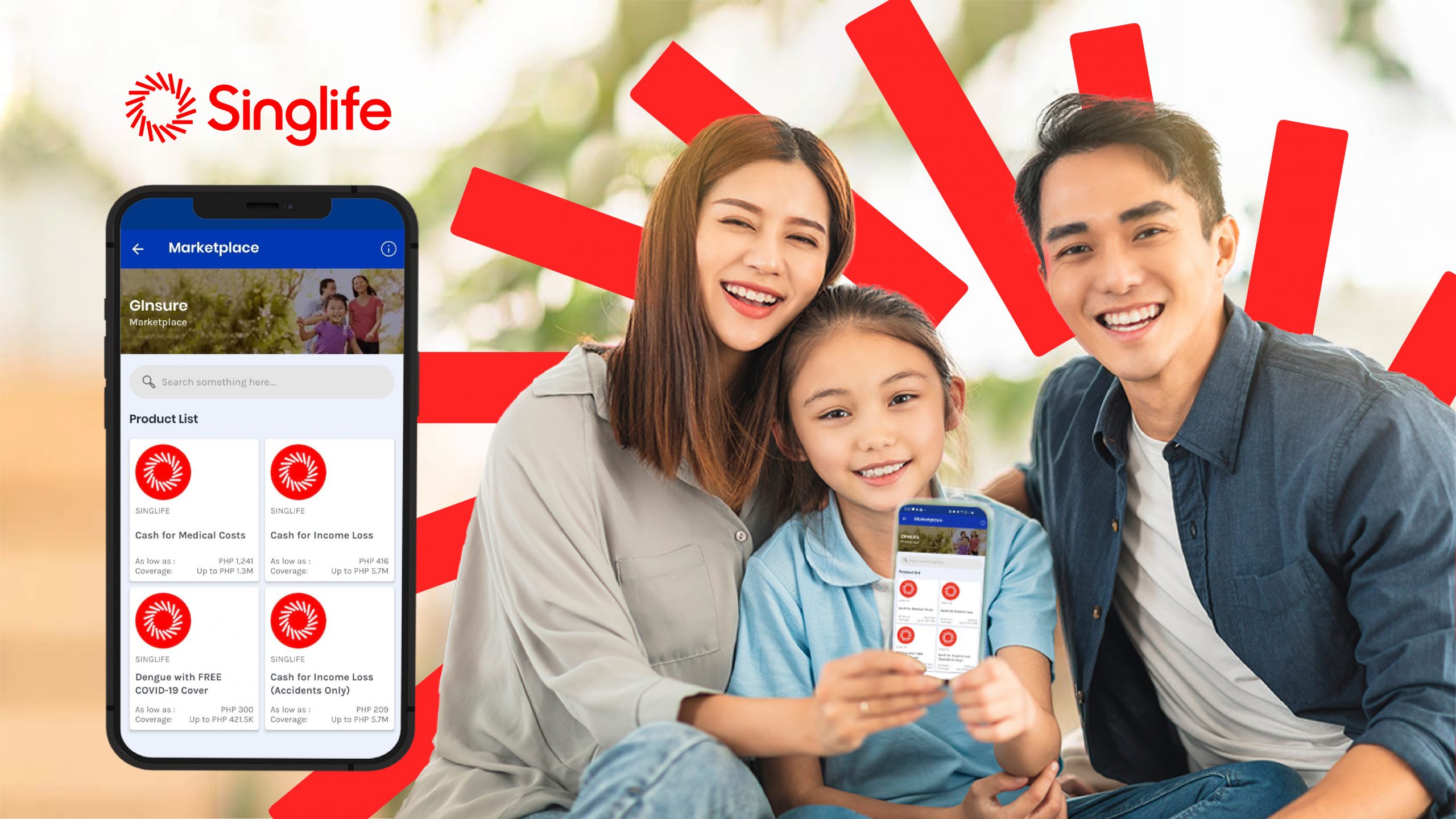 Anyone who experienced unforeseen adversities knows how important it is to have immediate access to money. During these times, insurance has to prove its value. Singlife proved that getting the right insurance can be easy and fast, and having your claims paid is pretty much the same. In 2021 Singlife insured more than 300,000 clients and paid out nearly 2,000 claims to its customers.
Singlife has entirely digitized insurance — from purchasing a product, getting your policy (saved to the GCash account and e-mailed to the client), to the filing of claims. Customers can do all of these without having to leave the mobile platform. This sets Singlife apart as the only life insurer in the Philippines that offers a fully digital customer experience that lets clients have full control, anytime, anywhere through their mobile phone.
Apart from its convenience, Singlife ensures that the cost advantages of being self-insured go directly to the customer, by giving meaningful protection for a price that is very competitive and fits every budget. Singlife believes that suitable financial protection is not a privilege for the rich; it is essential for all the hardworking Juans and Marias that are building towards a better financial future for themselves and their children.
Just over a year into its operations, proof of how meaningful its products can be surfaced in social media. One story is about a client from Pampanga, who was struck with a case of severe COVID-19 that had him needing treatment in the ICU. His hospital bill was close to P400,000 when he recovered. The P700 he paid for buying Cash for Dengue Costs with free COVID-19 coverage, turned out to be a wise move as it paid for more than 90% of his bill. Another is of the parents who lost their son in a terrible accident. Their son supported them financially. Their son knew his financial responsibility to his parents and bought Cash for Income loss for only P320 monthly. The grieving parents are now receiving P30,000 per month and will continue to do for the next three years to support them financially. They are deeply grateful to their son for taking care of them even after he had left.
"Insurance benefits need to be meaningful, and it needs to fit the customers' personal financial situation. We don't want to do empty promises. We want to be direct in offering the financial protection almost everyone needs for a price almost everyone can afford," said Rien Hermans, Singlife's chief executive officer.
Singlife Philippines' Cash for Dengue Costs (with free COVID-19 cover) provides coverage of up to P421,500 for only P700/year; Cash for Income Loss pays out P60,000 for 36 months (P2,160,000) for only P577/month*; and Cash for Medical Costs covers up to P1,275,000 in medical cost for only P848/monthly**.
Singlife Philippines designed its products to anticipate the needs of the young at heart, middle-class, with ambitions in life. Cash for Income Loss, for example, has a feature that allows for financial support to be released even while the claims review process is still ongoing. The company allows advanced claim payouts worth up to three months of the income lost due to disability or death. This ensures a steady flow of income even while waiting for the claim assessment to be completed to minimize financial stress in moments that are emotionally stressful.
Singlife Philippines aims to process claims such as reimbursements for Dengue or COVID-19 testing within 24 hours; and cash allowances for hospital confinements and reimbursements within three business days from the time complete documents are provided.
Singlife Philippines has delivered on its promises. Now, you can get better coverage for less money and you have 24/7 control over your protection through your mobile phone where you can make changes and even file claims all through the GCash app or by simply talking to one of Singlife's Customer Experience staff. It doesn't stop here. Singlife will continue to develop tools and solutions that are digital to the core to empower customers with more control over their finances.
For more information, visit www.singlife.com.ph.
*Cash for Income Loss Quote is for a 30-year-old in excellent health, who drives to and from work, and works in an office. He earns P60,000/month.
**Cash for Medical Cost Quote is for a 30-year-old, commutes to and from an office job with no family history of cancer, heart attack or stroke
---
Spotlight is BusinessWorld's sponsored section that allows advertisers to amplify their brand and connect with BusinessWorld's audience by enabling them to publish their stories directly on the BusinessWorld Web site. For more information, send an email to online@bworldonline.com.
Join us on Viber to get more updates from BusinessWorld: https://bit.ly/3hv6bLA.