Women's football team remains in contention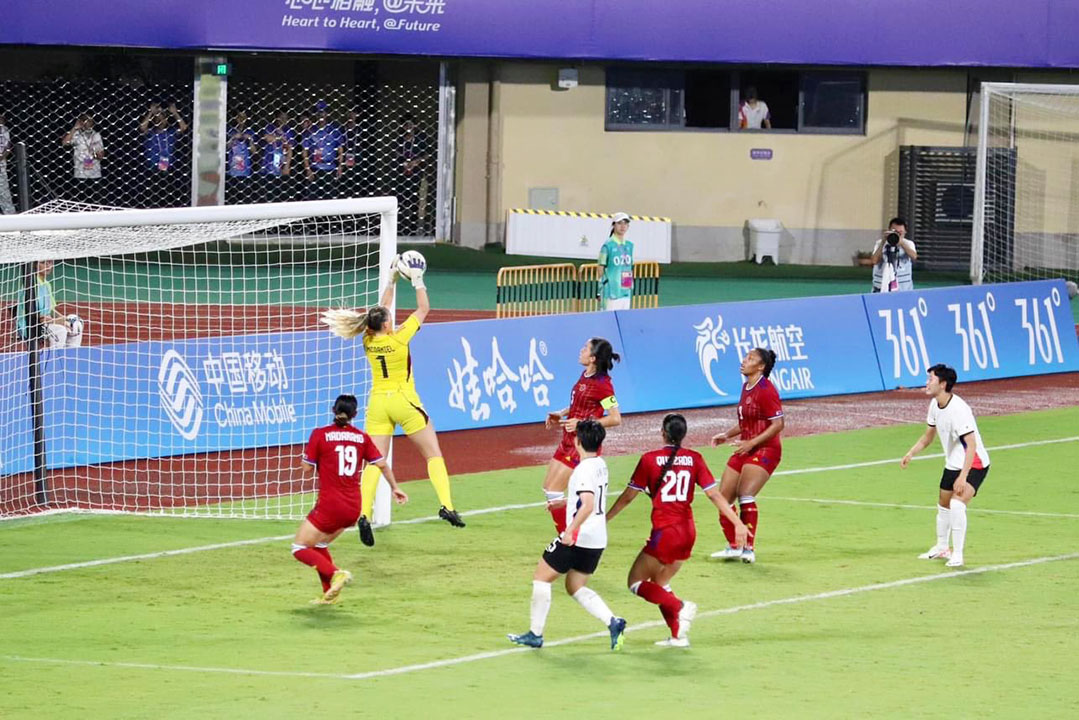 HANGZHOU, China — A stinging 5-1 defeat in the hands of South Korea last Monday is not the end of the road for the Philippine women's football team in the 19th Asian Games here.
With an even 1-1 record following a 3-1 victory over Hong Kong and the huge loss to the 2018 Asian Games bronze medalists, the Filipinas still remain in contention.
"We still have Myanmar game," said Philippine Football Federation (PFF) President Mariano Araneta Tuesday morning.
However, it's not all in the hands of the Filipinas if they are to advance even if they beat world No. 51 Myanmar on Thursday at 7:30 p.m. at the Wenzhou Sports Center Stadium.
There are five groups of three teams each, and only the top team in each group will advance outright. The three other slots to the quarterfinals will go to the top three among the remaining teams.
Mr. Araneta said it remains a must-win game against Myanmar. Then the Philippines, ranked No. 44, will have to wait for the final results of the other groups.
"If we beat Myanmar. Then we hope for the best that we land in the top three among the remaining teams," he added. "If we beat Myanmar we have six points. Then we have a chance depending on the goal difference of the other teams," Mr. Mariano said.
Against the South Koreans, the Filipinas scored first courtesy of Sarina Bolden in the eighth minute. But that proved to be the last as the South Koreans took control of the match the rest of the way.
The South Koreans equalized in the 12th minute then piled up the goals in the 44th, 52nd, 56th and 70th minutes en route to the runaway victory. — POC-PSC media pool