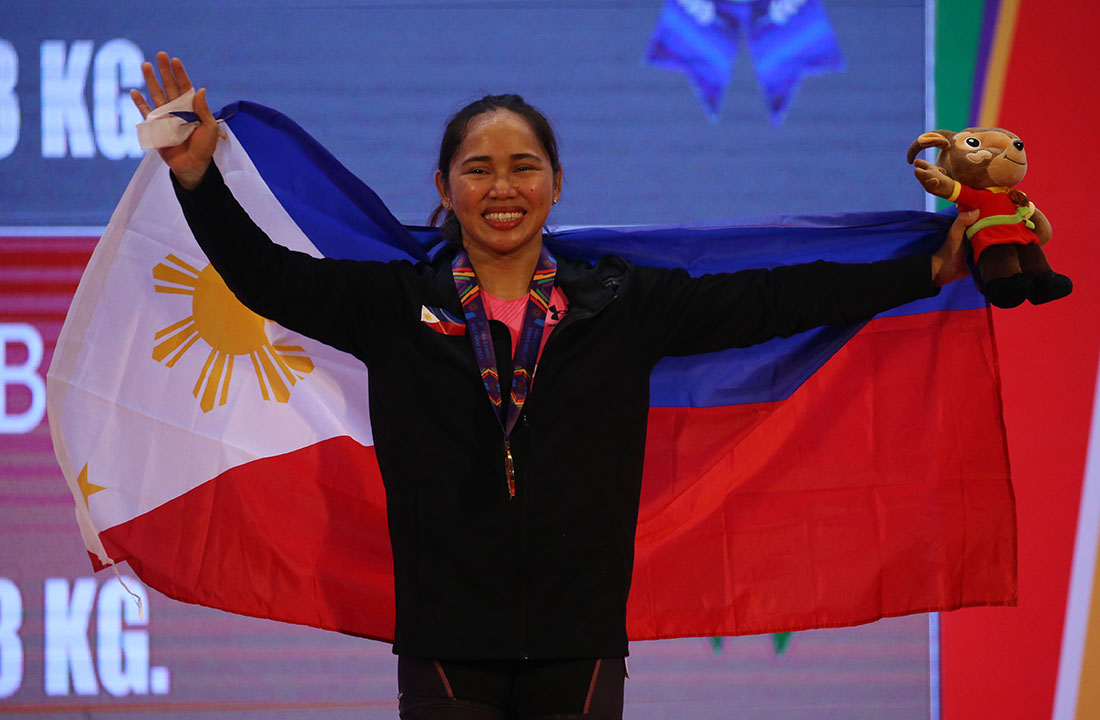 TOKYO Olympics gold medalist Hidilyn Diaz will lead a seven-member team in the World Weightlifting Championships set Sept. 4 to 17 in Riyadh, where the competitors will seek qualifying points for next year's Paris Olympics.
Apart from Mr. Diaz, the team will also include Tokyo Olympian Elreen Ando, Asian and World junior champion Vanessa Sarno, John Febuar Ceniza, Rosegie Ramos, Lovely Inan and Kristel Macrohon.
"This is an Olympic qualifying event and we're hoping for the best," Samahang Weightlifting ng Pilipinas president Monico Puentevella said.
Of the seven, Ms. Diaz, Ms. Sarno and Mr. Ceniza have the strongest chance of making the cut to the quadrennial event as they are currently ranked in the top 10 of their respective divisions.
For them to be officially considered though, they have to participate in at least five International Weightlifting Federation-sanctioned competitions.
So far, the three along with Elreen Ando have competed in two.
Ms. Diaz, whose 55-kilogram division where she struck gold in Tokyo was abolished, has been seeing action in the 59kg class where she will face off again with Ms. Ando on Sept. 8.
Ms. Sarno, who is considered the heiress apparent to Ms. Diaz, will compete in the 71kg division along with Ms. Macrohon on Sept. 13.
Ms. Ramos and Ms. Inan will laso battle each other in the 49kg bracket on Sept. 5 while Mr. Ceniza is plunging into action in the men's 61kg group on Sept. 6.
Only one lifter per division is allowed per each country. — Joey Villar