Belga suspended for 15 days without pay from Elasto Painters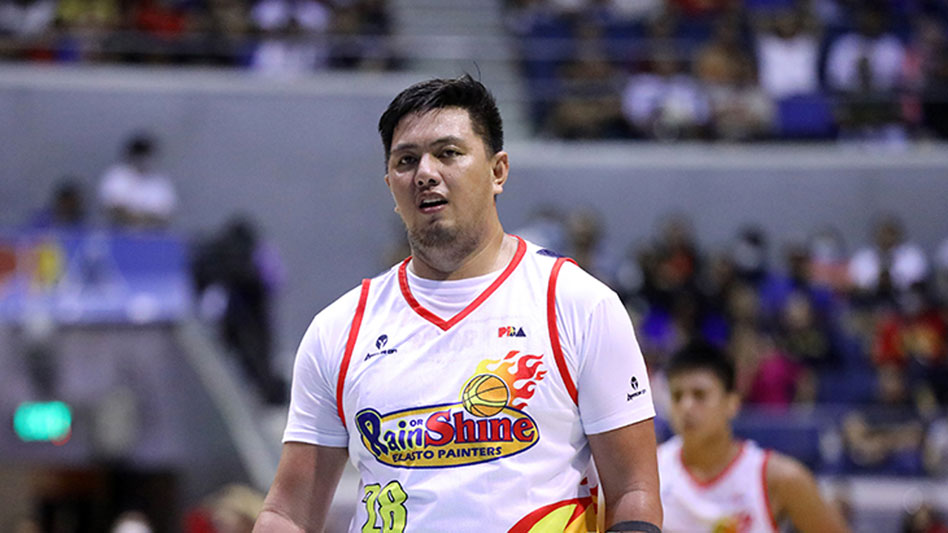 For playing

in three 'ligang labas' unsanctioned leagues
RAIN or Shine's Beau Belga is sinking fast in the quicksand he himself created by playing in not just one, but three "ligang labas" or unsanctioned leagues.
In a decision brought about by the internal probe it recently conducted, the Elasto Painters management cracked the whip on Mr. Belga with a 15-day suspension with no pay for suiting up in pickup games in Cebu, Davao and Laguna.
"Rain or Shine Team Management has concluded its internal investigation and found that Beau Belga breached his PBA Uniform Players' Contract by participating in exhibition games in Cebu, Davao and Laguna. A fine of fifteen (15) days worth of salary has been imposed on Beau," the franchise announced on its official social media page yesterday.
The day before, the team had already meted out a six-day suspension also without pay on the controversial big man, whose salary is pegged at the league maximum P420,000 a month, for his involvement in a "basketbrawl" that happened in Carmen, Cebu a few days back.
It turned out he played more outside Cebu.
The punishment was apart from more sanctions he and others would receive if also found guilty of the same offense.
PBA commissioner Willie Marcial said he would personally talk to Mr. Belga, NLEX's JR Quinahan and Robert Bolick, Magnolia's Jio Jalalon, and Converge's Alec Stockton and Barkley Ebona early May if they would be slapped with more fines.
Messrs. Quinahan, Bolick and Jalalon were in the Cebu fracas with Mr. Belga while Messrs.  Stockton and Ebona allegedly played in Laguna.
Mr. Marcial said he is also talking with Games and Amusement Board officials that could put the offending players in deeper trouble. — Joey Villar