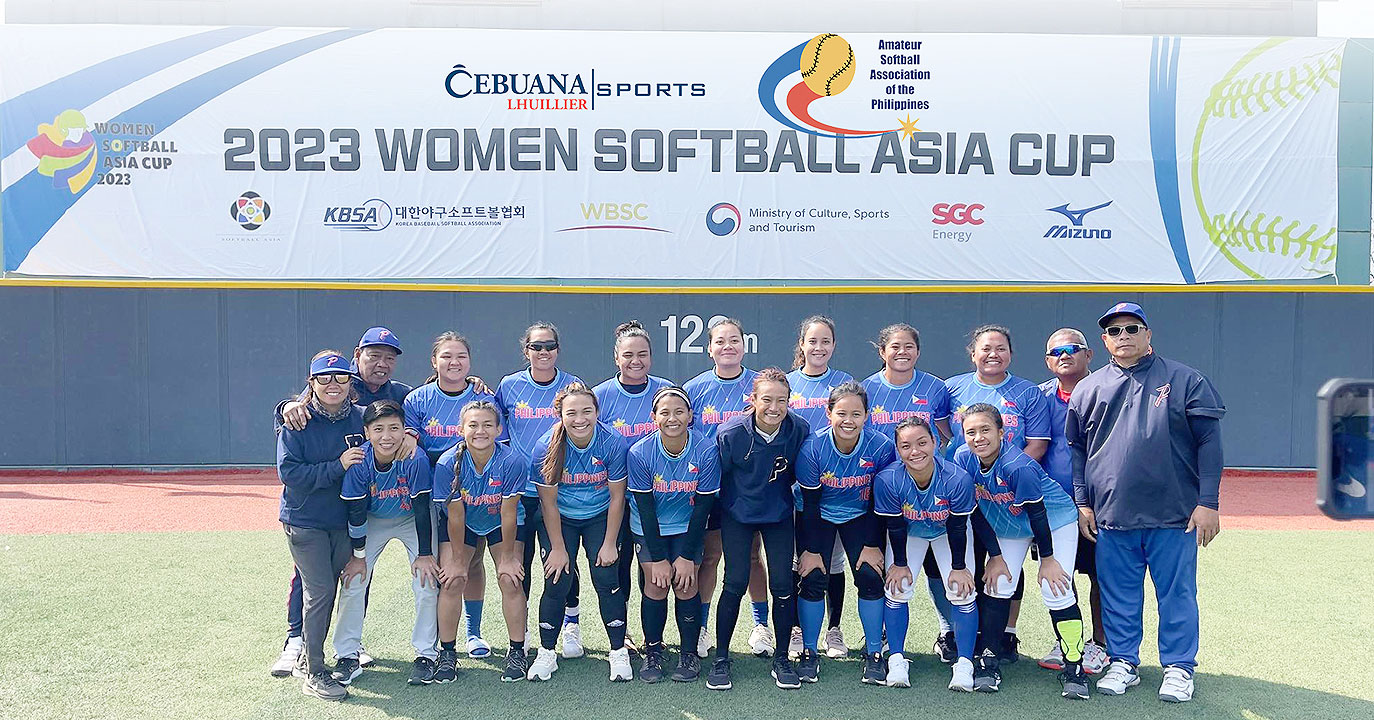 THE PHILIPPINES flattened a listless Hong Kong, 7-0, on Sunday to set in motion its world cup bid in the Women's Softball Asia Cup at the LNG Sports Town field in Incheon, South Korea.
It was an impressive start for the ambitious Blu Girls, who are eyeing not just the continental crown but also one of the three berths to the prestigious XVIII WBSC Women's Softball World Cup slated in July at a still unspecified venue in Europe.
Pitchers Royevel Palma, Ezra Jalandoni Glory Alonzo presided over the carnage with their solid play at the mound. The country is eyeing its second straight win against host South Korea at press time.
"It's a great start but it gets tougher from here," said Blu Girls mentor Randy Dizer.
Mr. Dizer was right as they face Singapore and World No. 2 Chinese Taipei in another double-header today, Singapore and China tomorrow, India Wednesday and World No. 2 Japan Thursday.
"It was a great performance, good for the team confidence," said Philippine softball chief Jean Henri Lhuillier. — Joey Villar