SSC keen to end women's volleyball title drought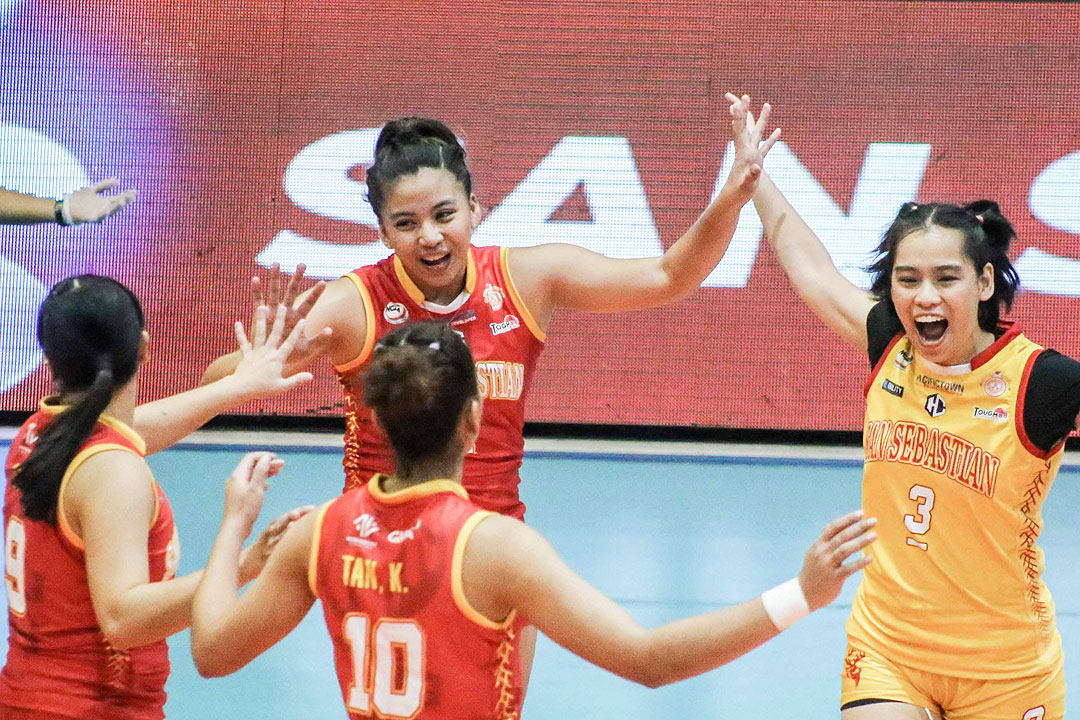 SAN SEBASTIAN College (SSC) has a volleyball tradition that remains unchallenged to this day — 23 National Collegiate Athletic Association (NCAA) women's championships.
But for 12 years, the legendary championship machine that is the Lady Stags has produced nothing but heartbreak and frustration.
Enter fabled coach Roger Gorayeb, who vowed to do everything to end the long title drought.
"I have a good feeling this year," said the mercurial coach who owns all but two of those titles including 11 straight from 1986 to 1996, after a quick, merciless 25-11, 25-13, 25-16 victory over Emilio Aguinaldo College in NCAA Season 97 at the Paco Arena on Sunday.
Mr. Gorayeb liked what he saw including the strong debuts of his three rookies Katherine Santos, Kristine Dionisio and Christina Marasigan, who combined for 27 points.
"I'm happy with our team's performance including our three rookies. We also started training on May 2 so I'm really satisfied with our performance despite these factors," he said.
The last time SSC won a women's crown was in 2010. It has had three chances to reclaim lost glory the last decade only to fall short in the end.
This could be the year the Lady Stags could hoist that dream trophy again. — Joey Villar