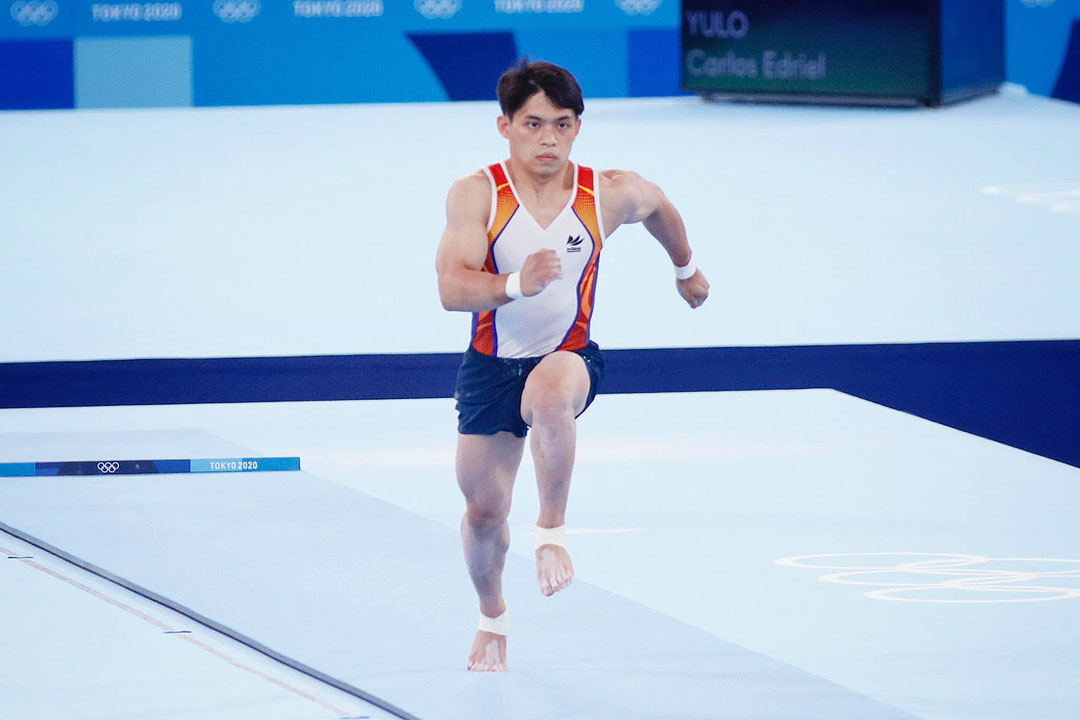 INTERNATIONAL Gymnastics Federation (FIG) president Morinari Watanabe believes Filipino two-time world champion Carlos "Caloy" Yulo can strike gold not just in the 2024 Paris Olympics, but in the 2028 Los Angeles Games as well.
"He (Yulo) can win gold in 2024 and 2028 Olympics," said Mr. Watanabe, who was with Mr. Yulo as special guests in the inauguration of the Manny V. Pangilinan Sports Foundation Gymnastics Center in Intramuros, Manila on Saturday.
"He's still young. He will only be 24 in Paris and 28 in LA," he added.
Mr. Watanabe, who is a close friend of Gymnastics Association of the Philippines president Cynthia Carrion, was instrumental in the growth of the 22-year-old Mr. Yulo as he helped arrange the latter's training in Japan.
While the pocket-sized wonder from Leveriza, Manila fell short in snaring the gold in the Tokyo Games, he bloomed into a world champion in floor exercise in Stuttgart, Germany in 2019 and vault last year in Kitakyushu, Japan where he also snared a parallel bars silver.
"He still has a bright future ahead of him," said Mr. Watanabe.
Mr. Yulo, who flew back to Japan after a five-day break in the Philippines, will have a busy 2022 as he is set to compete in a meet in Japan next month, the Hanoi Southeast Asian Games slated for May 12 to 23, the Asian Championships set on June 15 to 18 in Doha, Qatar and the Hangzhou Asian Games scheduled Sept. 10 to 25.
The SEA Games gold medalist will need to finish in the top 5 in Doha to qualify to the World Championships to be held Oct. 29 to Nov. 6 in Liverpool, England where he hopes to emerge champion for the third time. — Joey Villar