Azkals up against familiar foe in 2023 AFC Asian Cup Qualifiers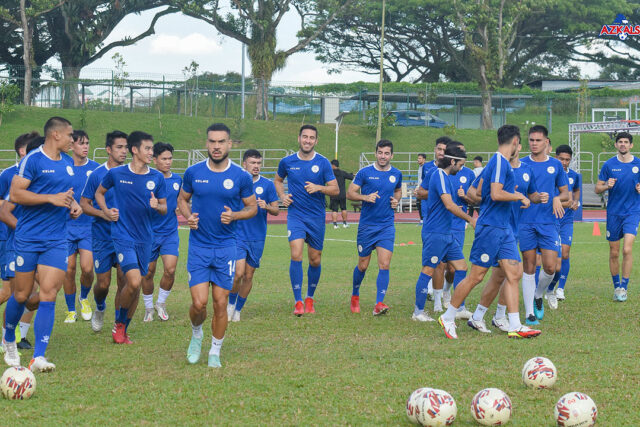 THE Philippine Azkals will be up against familiar opponents led by Yemen as they make the final push for a spot in the 2023 Asian Football Confederation (AFC) Asian Cup.
During Thursday's virtual draw, the Pinoy booters found themselves bunched with the Yemenis, Palestine and host Mongolia in Group B in the last round of the Asian Cup Qualifiers set in June in Ulaanbaatar.
The Azkals will meet Yemen again after four previous face-offs the last seven years. They took turns winning their two matches in the FIFA World Cup Qualifiers in 2015 then battled to a pair of draws two years later in the Qualifiers for the 2019 Asian Cup.
Palestine is also an old rival with the Azkals beating the Middle Eastern side in the bronze medal match of the 2012 AFC Challenge Cup, 4-3, and the Palestinians getting payback in the Challenge Cup title showdown in 2014, 1-0.
Meanwhile, the Philippines and Mongolia battled back in 2011 in the Challenge Cup qualifiers with the Filipinos winning the first leg in Bacolod, 2-0, and the Mongolians responding with a 2-1 win at home. The Azkals won on goal aggregate, 3-2.
The goal will be to top the group or finish among the best five second-placers across the six groups to book a return trip to the Asia's premier competition to be held in China. Already through the main tournament are the host Chinese, Australia, Iran, Iraq, Japan, Korea, Lebanon, Oman, 2019 champion Qatar, Saudi Arabia, Syria, United Arab Emirates, and Vietnam. — Olmin Leyba