Miller crashes out of giant slalom event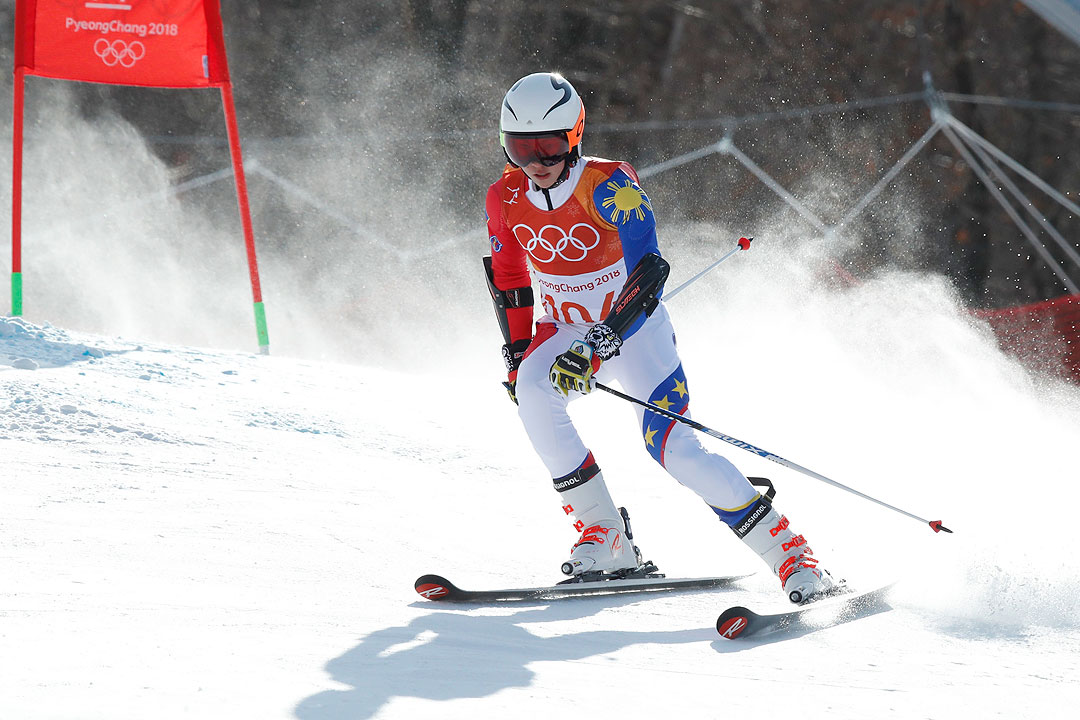 FIL-AM alpine skier Asa Miller cracked in the face of the harsh course conditions and crashed out of the men's giant slalom event of the 2022 Beijing Winter Olympics at the Ice River atop Xiaohaituo Mountain on Sunday.
Coming out of the start line as the 63rd of 89 entries, the 21-year-old Mr. Miller fumbled and fell just under 20 seconds into his first run and sputtered out of the race where he had hopes on finishing in the top 45 that would have been an improvement to his 70th-place finish in Pyeongchang four years back.
Instead, the Oregon native would have to lick his wounds and just focus on redeeming himself with a better effort in the men's slalom event on Wednesday.
Mr. Miller, just like 33 other competitors who had a DNF (did not finish), succumbed to the difficult conditions posed by the hard, falling snow — not the artificial type that organizers sprayed on the course days ago — the tough track and close to zero visibility in the area.
And these challenges left the event with only 56 of the 89 skiers in the start list.
"It's certainly a bummer and as the course got skied out," said Will Gregorak, Mr. Miller's coach. "It's not good on the upper pitch. I feel bum for him, but he had an excellent warm up this morning."
So frustrated with his performance that Mr. Miller rushed back to the Olympic Village with dad Kelly Miller.
"(Mr.) Asa didn't want to ski just to finish, he wants to ski lay down and run," said Mr. Gregorak. "The hard part about this hill is that it comes out as you ride and it gets very slick."
Interestingly, the snow came at the wrong time as it was reported that the snowfall was the first in this Games.
"It's part of alpine skiing. But he still has the slalom on Wednesday," said Philippine Olympic Committee President Abraham Tolentino.
Swiss Marco Odermatt recovered from an early mishap and finished in a minute and 2.92 seconds — the best effort of the round.
Austrian Stefan Brennsteiner (1:02.97), French Matthieu Faivre (1:03.01) and 2018 Pyeongchang silver medalist Henrik Kristoffersen of Norway (1:03.05) survived the lap to stay in the medal hunt.
In the race as Southeast Asia's best performer, Thai Nicola Zanon emerged the best this far by checking in at 44th in 1:17.53 followed by East Timorese Yohan Gonclaves Goutt at 52nd with a 1:21.52.
"I'm still proud of him, he still put out the work. Like I said, he didn't go out [only] to finish. That's the nature of the sport, that's what could happen," said Mr. Gregorak. "(Mr.) Asa wants to put his head into slalom mode.
"He'll take today and let the frustration out and then tomorrow we will go back to slalom." — Joey Villar