Skier Asa Miller's other love is baseball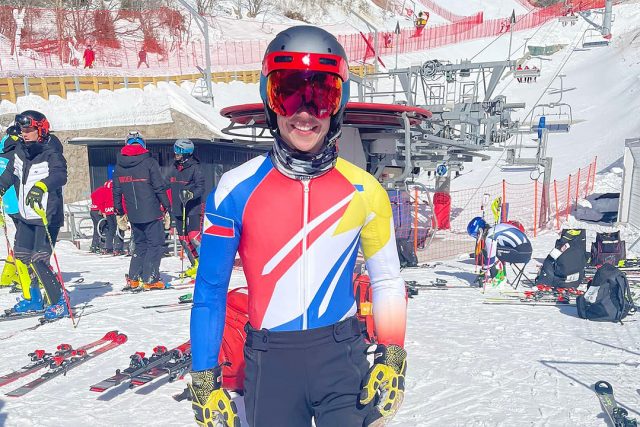 FIL-AM Winter Olympian Asa Miller would have been a baseball catcher if he hadn't found alpine skiing.
The 21-year-old Mr. Miller, who will make his second Winter Games appearance in the giant slalom event at the National Alpine Skiing Center on Xiaohaituo Mountain on Monday, admitted he had spent some time behind the plate for Lincoln High School in Portland, Oregon.
But as fate would have it, Mr. Miller discovered skiing through his father, Kelly Miller, who was doing community work as a member of the Ski Patroller in Mount Hood for almost three decades.
"I focused entirely on skiing as it became more serious, it's what I love and my passion," said Mr. Asa.
The lure of the snow on the hills of Portland were enticing that at 18 months young, Mr. Kelly said his son would frolic outside of their home in the cold of winter.
Thanks to his love and determination, Mr. Asa grew and became competitive and eventually entered races.
He was on the Mount Meadows race team and before he knew it, he had the Philippine flag on his chest as a 16-year-old at the 2017 World Junior Alpine Skiing Championships in Are, Sweden.
He finished 39th in slalom and that opened the world of competitive skiing.
And as they say, the rest is history. — Joey Villar