Alex Eala wins Orange Bowl juniors opener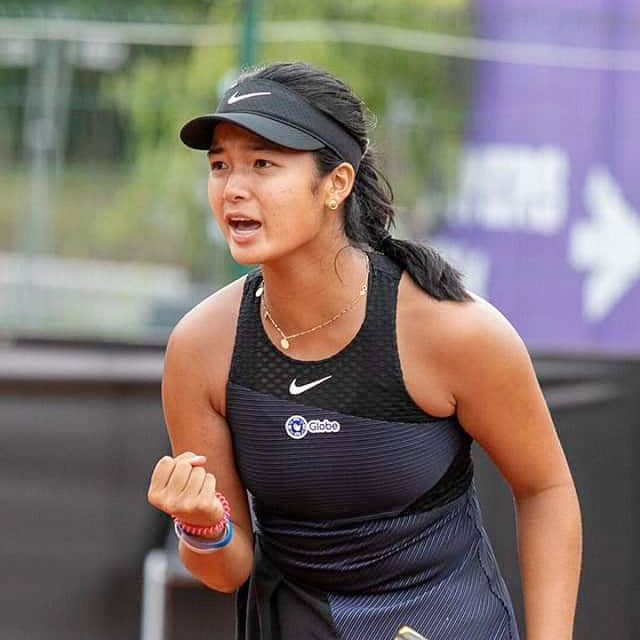 ALEX M. Eala maintained her mastery of American Charlotte Owensby with a 6-2, 6-3 win to start the JA Plantation Orange Bowl junior championships at the Frank Veltri Tennis Center in Florida on Tuesday.
Eager to end her productive season on a high note, Ms. Eala scored an easy repeat win over her rival following a similar straight-set win in the third round of the US Open in September.
This is Ms. Eala's second event after an early exit in the W25 Milovice in the Czech Republic that had marked her return from a foot injury that sidelined her for two months.
Ms. Eala, the No. 2 seed in singles, will face Kristyna Tomajkova of the Czech Republic in the second round, while also competing in the doubles event. 
The 16-year-old Filipina and her partner Solana Sierra of Argentina are ranked third coming into a first-round duel against the US pair of Krystal Blanch and Madeleine Jessup.
Ms. Eala will be shooting for her second Orange Bowl doubles title after winning the 2019 edition with Evialina Laskevich of Belarus. 
Ms. Eala (2,443 points) regained her spot at No. 3 in the world junior rankings behind Kristina Dmitruk of Belarus (2453) and Andorra's Victoria Jimenez Kasintseva (2889) in the International Tennis Federation (ITF) rankings released this week. 
She was also recognized in a resolution by the House of Representatives this week for her historic girls' doubles championship in the 2021 French Open earlier this year. — John Bryan Ulanday