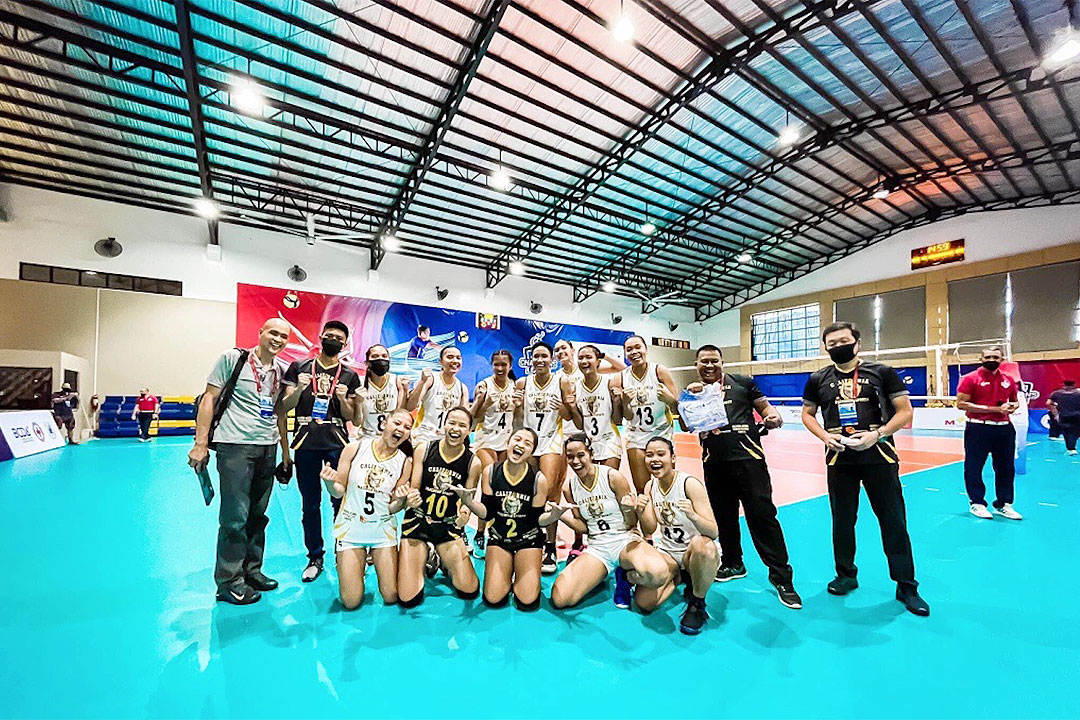 By John Bryan Ulanday
GAMES TODAY
(Aquamarine Recreational
Center Gym, Lipa, Batangas)
1:30 p.m. – Baguio vs. California Precision Sports
4 p.m. – Petro Gazz vs. Chery Tiggo
LIPA CITY — Casiey Monique Dongallo sizzled for 25 points as the California Precision Sports (CPS) clobbered the Baguio Lady Highlanders, 25-14, 23-25, 25-11, 25-12, for a breakthrough win in the Philippine National Volleyball Federation (PNVF) Champions League yesterday at the Aquamarine Recreational Center Gym here.
Ms. Dongallo hammered out 24 kills while also listing seven digs to further prove her caliber as among the best players, only at 16 years of age, in the tilt featuring a stacked cast of professional players.
Jelaica Faye Gajero (16) and Jenalyn Umayam (11) were also instrumental in CPS' maiden win after putting up valiant fights against seasoned clubs of F2 Logistics, Tuguegarao Perlas and Premier Volleyball League (PVL) champion Chery Tiggo.
"We joined this tournament for exposure and experience. We have nothing to lose here, but everything to gain," said Ms. Dongallo, who is averaging almost 20 points in four matches so far.
True enough, the Antipolo-based CPS team of decorated mentor Jerry Yee has not backed away from the challenge after scaring F2 Logistics, 21-25, 14-25, 19-25 and Chery Tiggo, 22-25, 25-27, 23-25.
CPS, with an average age of only 16 years, even snatched a set against Tuguegarao Perlas before falling short in four sets, 20-25, 27-25, 15-25, 17-25.
"We may be young, but we always want to give everything we've got, regardless of our age. As much as possible, we don't want to be called young as we want to get at par with the seasoned teams here," added the 17-year-old Ms. Gajero.
Meanwhile, Mary Ann Atuban (7) and Joan Lyn Maddatu (7) led the also youthful Baguio squad (0-4) with an average age of only 21 years.
CPS, now at 1-3, shoots for a strong finish today in an upset bid against Petro Gazz (2-1), while winless Baguio (0-4) also attempts the same against Chery Tiggo (2-1).
The Champions League is backed by Rebisco, Pitmaster Foundation, Inc., Top Speed, 1Pacman Partylist, Philippine Sports Commission and Philippine Olympic Committee as platinum sponsors; F2 Logistics, Asics, PLDT, MVP Sports Foundation and Mikasa as gold sponsors; and BCDA, Philippine Red Cross, Lipa City, Davis Paint and Emerald PVC Pipes, Fittings and Doors as silver sponsors with PNVF godfather, Taguig Rep. Alan Peter S. Cayetano, chairman of the Champions League, giving his full support.