Home
Editors' Picks
Filipino pole-vaulter Obiena sets new Asian record in winning gold in Austria
Filipino pole-vaulter Obiena sets new Asian record in winning gold in Austria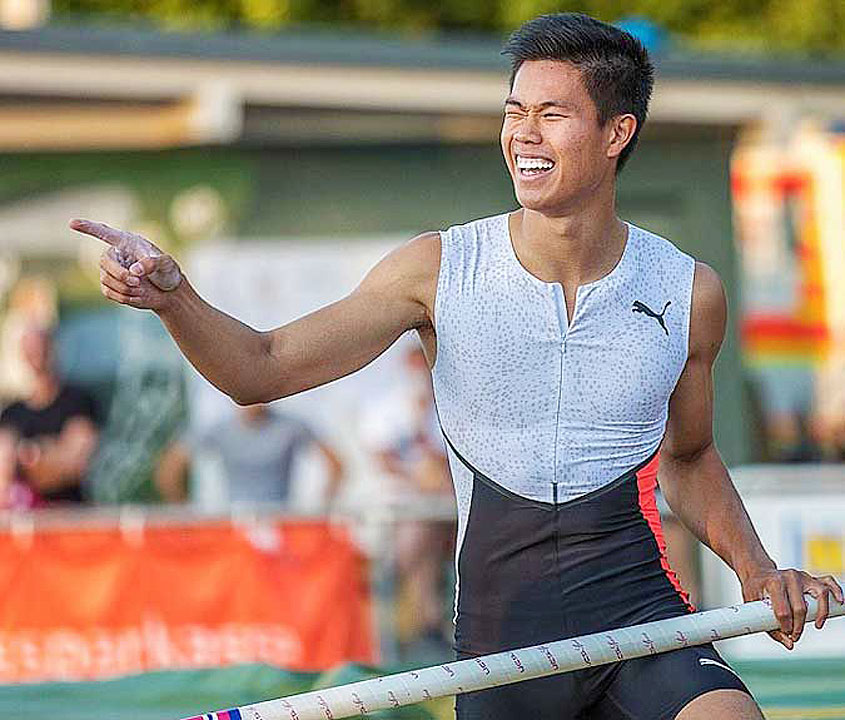 FILIPINO pole-vaulter Ernest John U. Obiena bagged the gold medal in the 17th Golden Roof Challenge in Innsbruck, Austria, on Sunday (Manila time) and he did it in grand fashion, setting a new Asian record.
Mr. Obiena, 25, cleared 5.93 meters to win the title, shattering the previous Asian mark of 5.92 meters set by Igor Patapovich of Kazakhstan in 1998.
He also eclipsed his personal best and national mark of 5.91m, which he set only last month in the Paris Diamond League.
In winning the title, Mr. Obiena started at 5.60m and 5.70m, which he successfully cleared in his first attempts. He then progressed to 5.80m, clearing it in two tries.
While the field found it tough after 5.8m and started to exit, the Philippine bet, who represented the country in the recent Tokyo Olympic Games, channeled his attention in setting new records and went for 5.93m.
He failed in first two attempts, but egged on by the crowd, Mr. Obiena made one last go at the new Asian record and finally clinched it. After landing, he immediately burst into celebration.
American Matt Ludwig came away with the silver after edging Turkey's Ersu Sasma by way of the count back rule after both men cleared 5.60m.
Mr. Obiena finished at 11th spot in the Olympics, an outcome which he admitted he did not envision, but has been performing solidly of late, producing steady podium finishes and breaking records just as he has climbed to fifth place in the world rankings. — Michael Angelo S. Murillo