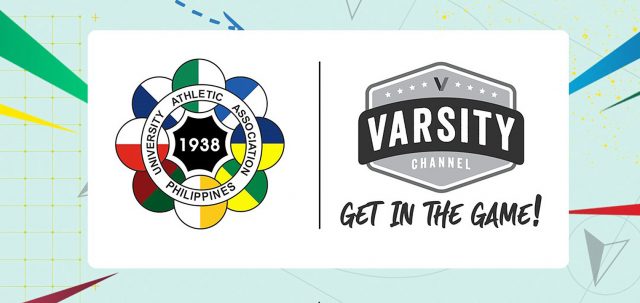 AS THE University Athletic Association of the Philippines (UAAP) makes its way to resuming activities, it has worked with broadcast partner Cignal TV to reach out to the league's fans for the launch of the first-ever UAAP Varsity Channel.
The 24/7 high-definition sports channel, which is available starting Sept. 8, provides year-round programming for UAAP fans.
It will initially offer an archive of the best UAAP games in the past two decades, including from marquee events basketball, volleyball, football and cheer dance.
The channel will also launch original magazine shows, featuring current athletes and some of the league's legends.
The UAAP Varsity Channel will be the home as well to the coverage of the UAAP, which is angling to resume activities next year after being sidelined by the pandemic since the second quarter of 2020.
It is slated to broadcast live games and events plus multiple repeat telecasts.
"The UAAP Varsity Channel is Cignal's answer to the clamor of countless UAAP fans for unlimited access to their favorite teams and players, and a chance to relive the best moments in UAAP history any time of the day across multiple platforms," said Robert P. Galang, Cignal TV president and CEO, in a statement.
For the UAAP, the dedicated channel for the league is a welcome development, just as it expressed hope that it would be the start of more productive collaboration with Cignal TV.
"To launch a channel when there are no games yet is testament to the strength of the league made possible by the blood, sweat and tears of each and every student- athlete. We thank them for giving us enough memories worth reliving. This is for the UAAP community as we continue to navigate this pandemic," said UAAP Executive Director Rebo Q. Saguisag.
The UAAP Varsity Channel is on Cignal TV CH. 263 (HD) and SatLite CH. 55 and is available for open viewing to all new and active subscribers until Oct. 15. Fans can also access the channel through Cignal's OTT platform, Cignal Play. — Michael Angelo S. Murillo