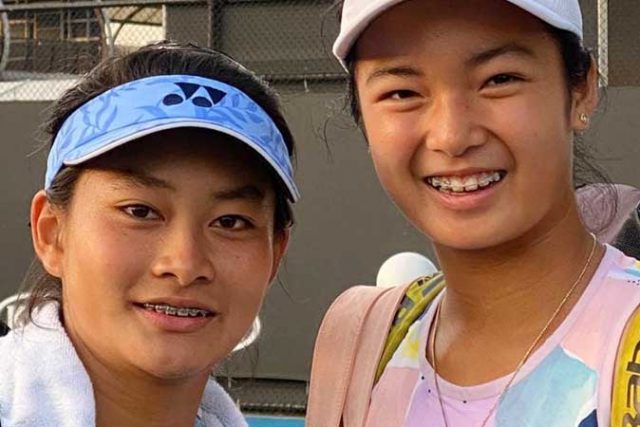 THE CHAMPION girls' doubles tandem of Alex Eala of the Philippines and Priska Nugroho of Indonesia is back this time for the Wimbledon Championships.
Won the 2020 Australian Open, the Eala-Nugroho duo was set to make its Wimbledon debut later on  Wednesday (Manila time) against the Japanese-American team of Erika Matsuda and Valencia Xu.
The match was originally set for Tuesday in London (early Wednesday morning here) but rescheduled because of heavy downpour.
Rafa Nadal Academy scholar Eala, 16, is looking to win her third girls' doubles Grand Slam, in addition to the 2020 Australian Open and French Open title she won earlier this year.
In Wimbledon, the Eala-Nugroho tandem is ranked third.
Ms. Eala, a long-time Globe ambassador, is also competing in the Wimbledon girls' singles event and is through to the second round after beating Argentina's Solena Sierra (6-2, 6-4) in her first match.
Ms. Eala is to face Spanish netter Ane Mintegi Del Olmo in the round of 32 on Thursday.
The Filipino tennis wunderkind is the number three junior player in the world and currently ranked 629th in the Women's Tennis Association. — Michael Angelo S. Murillo