Local volleyball federation, Rebisco seal partnership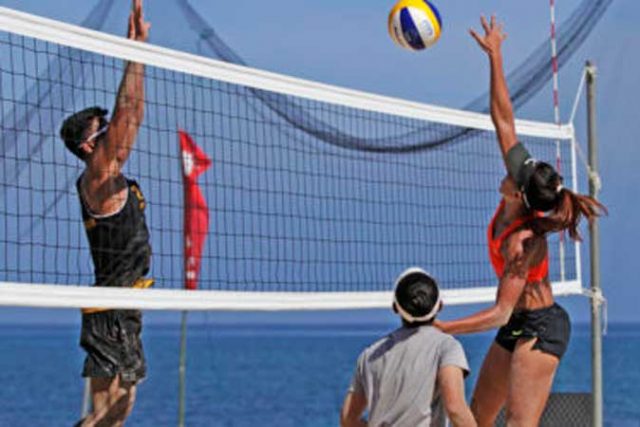 THE Philippine National Volleyball Federation (PNVF) and Republic Biscuit Corp. (Rebisco) took their common vision to further grow the sport in the country to a new level by recently agreeing to a three-year sponsorship agreement.
In a virtual signing ceremony held on Tuesday, officials of PNVF and Rebisco formalize their linkup to support the national sports association's programs.
The agreement covers Rebisco's support for PNVF's national teams — which has already begun with the beach volleyball men's and women's teams which are currently in Thailand for the Asian Volleyball Confederation Continental Cup semifinals which is Tokyo Olympics qualifier — and programs at the grassroots level.
"This is indeed a momentous occasion not only for the volleyball community, but for the whole of Philippine sports," said PNVF President Ramon Suzara during the press conference that followed the formal signing of their agreement with Rebisco. "I'm glad that volleyball is alive under these circumstances."
For Rebisco, which is also active in the local circuit, both volleyball and beach volleyball, with the Premier Volleyball League and Beach Volleyball Republic, it hopes to extend its push for the sport among the Filipinos.
"Volleyball has been close to Rebisco's heart and we are committed to pursue our passion for volleyball," said Rebisco Business Unit Head Noric Ng. "We are here for the long haul."
Also present during the signing were Rebisco President Jonathan Ng, Philippine Olympic Committee Secretary General Atty. Edwin Gastanes and Philippine Sports Commission Commissioner Charles Raymond Maxey. — Michael Angelo S. Murillo