Still the best seats in the house? The cautious return of the cinema industry
By Michelle Anne P. Soliman and Joseph L. Garcia, Reporters
LOCKDOWNS and restrictions imposed at the height of the pandemic saw cinemas and other places of public entertainment shuttered for almost two years. Late in 2021, movie theaters started opening again. In the interim, streaming services and other media stepped in to meet audience demand for entertainment. Are cinemas still the best seats in the house?
Charmaine Bauzon, Head of Ayala Malls Cinemas, reports that operations have been picking up. Last year, the division reported revenue that was about 6% of pre-pandemic levels. In the first quarter, revenue was up by as much as 25%.
"The entire cinema exhibition industry was at P21 billion (in) 2019, and this could have been earned again if the cinemas were not closed," she said in an interview with BusinessWorld.
Steven Tan, President of SM Supermalls, said that prior to the pandemic, SM Cinema was growing at least 6% year on year. Recalling the cinema closures during the height of the pandemic, he told BusinessWorld in an e-mail, "No operation means zero income. It's not just SM Cinema that was affected. Even our subsidiary business unit like Snack Time was also affected. No movies means no popcorn and hotdogs and all other snacks and beverages were sold during that time. Those 18 months were challenging times indeed."
In the meantime, SM cinemas, like many public venues, hosted vaccinations and national ID registrations to make best possible use of the space. "At the height of the pandemic (when) theaters were closed, we worked with various government agencies and converted our cinemas to vaccination sites, voter registration centers, and national ID registration sites temporarily," said Mr. Tan. "It was a corporate social responsibility (CSR) initiative. No income was generated," he said, noting that the effort was part of their SM Cares Program.
Both companies acknowledge the long climb ahead for cinema operators. Ms. Bauzon said the various issues faced by the company since reopening had to be resolved, with manpower front and center.
"With the prolonged lockdowns, most personnel went back to the provinces and either opted to stay there or had difficulty returning due to limited transport. Thus, we operated with a very lean team," she said.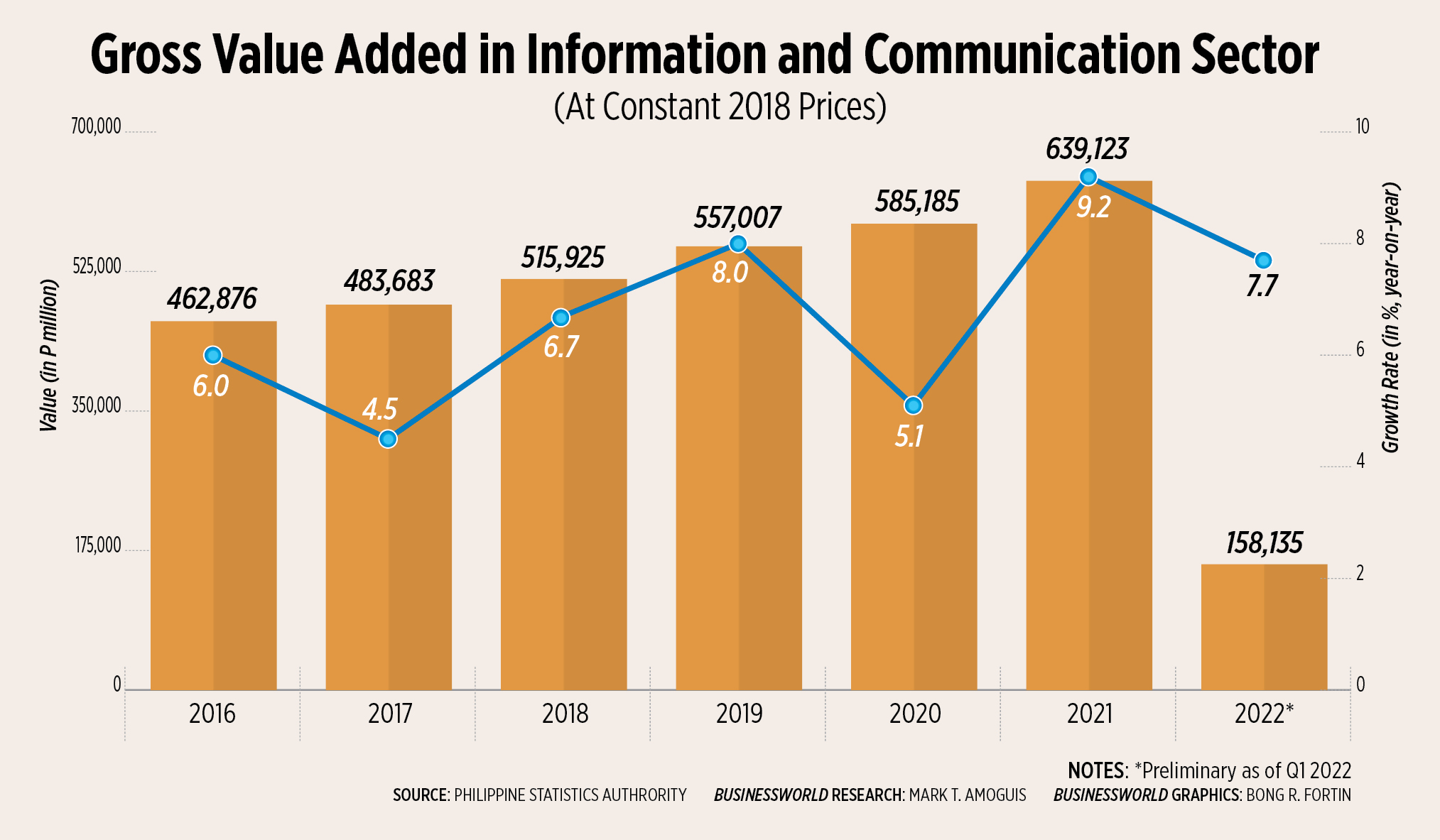 Another problem included supply, which hindered the company's ability to carry out repairs even though the facilities were inactive. "With suppliers halting operations, compounded by the international shipment crises, spare parts were not readily available," she said. The restrictions posted by the Inter-Agency Task Force for the Management of Emerging Infectious Diseases Resolutions (IATF) did not help either, with limits on occupancy (until March 2022, maximum occupancy rates in movie theaters were restricted to between 30% and 50%). Film distributors also adopted a "wait-and-see" attitude and "delayed the release of potential blockbusters."
Spiderman: No Way Home had a hand in breaking the impasse. "When Spiderman: No Way Home was shown in January and performed well despite the high alert level status, it encouraged the other distributors to start fielding their movies," Ms. Bauzon said.
At the heart of both companies' approach to reopening was the need to assuage health and safety fears, Ms. Bauzon said. "(There is an) emphasis on enforcing the safety protocols for a healthy and safe movie environment for both our customers and our team and to assuage the public's initial reluctance to stay in enclosed spaces," she said. At the same time, the company offered private watch parties, block screenings, and luxury offerings like A Giant Screen and A-Luxe Cinemas with full recliner seats, as well as food bundles to go with the movie.
At SM cinemas, Mr. Tan noted, "In the beginning, we had to revisit our cinema seat layout and adjusted it according to the restrictions… Of course, there are still (non-negotiable rules) to be observed like presenting vaccination cards upon entry and masking up inside the cinema." He added, "We are one of the first to implement a high-grade air filter system comparable to those in big hospitals. In partnership with Hygiea Innovations and Technology, Inc., we installed MERV filters to ensure safe and clean cinemas for everyone. We also have a health and safety officer present at every screening, and all our cinemas are thoroughly cleaned and sanitized after each show."
The question that arises is: What are we really missing? Thanks to the streaming platforms, we can watch as many movies as we can. KTX, an online events platform, began in 2018 as a ticketing platform for ABS-CBN's live shows. Due to the restrictions on live audiences during the pandemic (as well as the franchise renewal issue that hamstrung the media company), it has since transitioned to streaming concerts, TV shows — and movies.
In an interview, Gian Carlo Vizcarra, head for KTX, gave no revenue estimates, but said that for some movies, revenue is comparable to movie earnings from the "old normal." He counts 750,000 customers at this writing. "We could serve thousands of people all at the same time… with the flick of a finger, you can accommodate everyone," said Mr. Vizcarra. "Dati (before), the window is just in the Philippines. With KTX, and online, you can reach everybody in the entire world — sabay-sabay (all at the same time)."
"It was profitable," he said, without providing details. "The challenge now is how to sustain it when we go back to the post-pandemic (conditions)." He said movie-watching used to be a question of which cinema to choose. Now the question is more along the lines of "Pang-sine kaya ito? (Is this movie worth watching in the cinema)?"
The industry that emerges from the pandemic will be a hybrid product, he said, adding that now that film producers have seen the benefits of streaming, perhaps they throw more support for that distribution channel. "Nabuksan na natin ang mundo (we have opened that world). Bakit babalik pa tayo sa limited (Why should we return to limited releases)?"
"The difference between going to a movie theater or online streaming is that going to a movie theater is an event which means we remember content" because other memories are associated with it.
"We can meet up with friends… and have dinner and talk about the film," said cultural critic and University of the Philippines Film Institute (UPFI) professor Rolando B. Tolentino in an interview with BusinessWorld. "One of the things that online did is that everything now becomes a way to pass boredom and a way to pass time. In streaming any time of day, you can pause and then continue. So, it breaks the kind of the decorum dictated by the one ticket-one screening activity. In streaming, if you do not like what you're viewing, you move on to another title."
"Theater-going is a different kind of experience. There is sociality; there is some kind of flow in the moment of your life that is pure leisure," he said, adding that watching in the cinema allows you to focus on the movie, unlike the multi-tasking often required when watching online shows.
"Watching movies in the cinemas is all about the experience," said Ms. Bauzon, pointing out the big screens, the seats, surround sound, and going with friends. "That cannot be mimicked through the use of TVs, laptops, mobile phones or any other device," she said, adding that film studios continue to produce movies that are "experiential and best seen on the big screen." Mr. Tan adds: "There are tangible emotional benefits from watching movies in the cinema that watching at home will not equal. We will continue to capitalize on that."
Mr. Tolentino said, "People need to realize that in order to support the film industry, they need to move back to the movie theaters, to enjoy again the experience of the movie theaters (the way they did in) the pre-pandemic period."
A paper, "The Film And Audiovisual Industry Is One Of The Hardest-hit Business Sectors During The COVID-19 Pandemic," issued by the Film Development Council of the Philippines argued: "We wish to call your attention to the particularly critical situation in which a large number of companies and creators in the film industry find themselves hit hard by the current crisis. Movie theater exhibitors, operators, publisher-distributors of cinematographic works, producers, creators, video editors, exporters, performers, artists, technicians, and technical industries, must (endure) serious cash flow difficulties, like many other industries. They also have to face the shutdown of whole sections of their activity (closing of cinemas and interruption of shooting in particular). This shutdown will have lasting repercussions, given a long time to design and realize the production and editing-distribution of films. The crisis is affecting a sector in which specific segments have already been structurally weakened for many years."
Mr. Tolentino said, "Kailangan bumalik tayo sa sinehan (We need to return to the cinema) …80% pa rin ng income ay nangagaling sa movie theaters (80% of the income is still generated by movie theaters)." He said that most of that 80% goes to the major movie studios, while independent filmmakers get a smaller share. "May domino effect. Kapag hindi sinuportahan iyung foreign films na pinapalabas ngayon, hindi makakapasok iyung local films ng studios. Kapag hindi nakapasok iyung local studios, walang platforms and funding for indie cinema. (There's a domino effect. If the foreign films shown today are not supported, local films won't be shown in theaters. If local studios can't make it into cinemas, there won't be platforms and funding for indie cinema)."
Mr. Vizcarra said: "We try to be ready and offer more and new things to make the experience better." He says live experiences really are different. There is "no need to compare" with the streaming experience, "because we offer different things…It's similar, but not the same."