How digital technology is revolutionizing education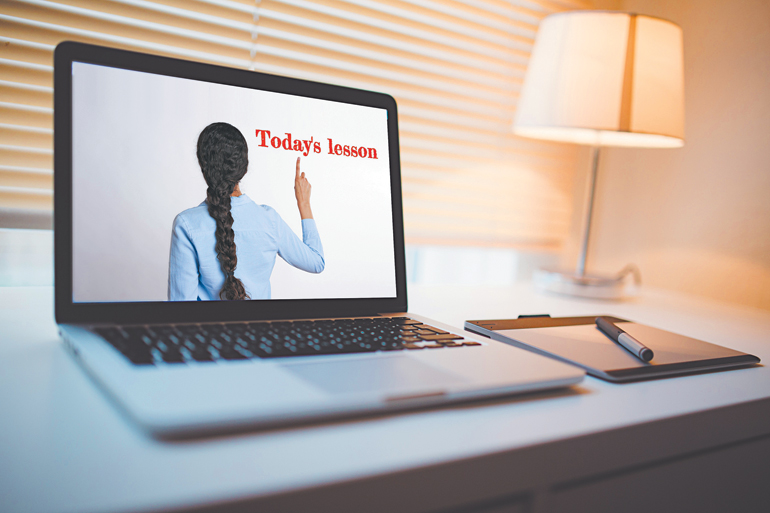 Out of adversity comes opportunity, Benjamin Franklin once said. Indeed, humanity's greatest innovations and triumphs are borne of a time of great upheaval and change. One doesn't even need to look far back in history for an example, as the COVID-19 pandemic is proof enough.
The pandemic, one of the most wide-reaching global crises in recent memory, has become the catalyst to the complete integration of the digital world to our physical one. Now, all aspects of daily life — be it banking, entertainment, socialization, healthcare, or even dining — can be accessed through the digital realm.
Out of them all, education is one that shows the most promise for meaningful change. The digital transformation of education has become critically important after the COVID-19 pandemic closed down classrooms across the world.
Edtech, or educational technology, since then has aimed to utilize digital technology to address accessibility, not only to circumvent pandemic-related restrictions, but for pupils with learning difficulties or disabilities as well.
"Educational technology — or "edtech" — entered public consciousness over the past year as the COVID-19 pandemic moved learners young and old out of the classroom and into the virtual world of remote education," the World Economic Forum wrote in an article as part of the Davos Agenda mobilization initiative.
"One of its key benefits is improved accessibility to education — both in terms of helping pupils with learning difficulties or disabilities and in making learning less location-dependent."
The World Economic Forum cited three key technologies that present the most potential to enhance education accessibility across the world: namely, augmented and virtual technology, artificial intelligence, and wireless technology.
Augmented and virtual technologies have become the go-to for schools and universities around the world as virtual classrooms and interactive learning materials aimed to create new learning environments for students regardless of location.
The World Economic Forum pointed out the innovative Virtuali-tee by Curiscope, a t-shirt and app package that enables users to learn about the human body. It works by allowing the AR smartphone app to virtually reveal — and explore — the various layers inside the body.
"The technology can also have benefits for neurodiverse learners. Floreo is a telehealth platform that uses VR headsets to deliver social and behavioral therapy in schools and other settings," the organization noted.
Artificial intelligence helps learners outside the classroom through the use of virtual feedback, and customized learning material. This is primarily a boon for teachers, as AI can provide them with statistics and curriculum support powered by machine learning.
UK-based Sparx Maths does this, providing a four-hour programme every week on average that can increase a pupil's GCSE maths exam result by a grade. Sparx can also help disadvantaged children progress at the same rate as their more advantaged counterparts, reducing the attainment gap.
Something like KidSense.AI, meanwhile, uses deep learning technology to offer a sophisticated automatic speech recognition system for children. Trained using children's voice samples, KidSense powers the Roybi Robot — an AI-driven smart toy that teaches languages and basic skills in science, technology, engineering and math.
Finally, wireless technology can empower learners in communities and regions with limited or no internet access. The World Economic Forum pointed out Zaya's ClassCloud as an example, a plug-and-play device that can support up to 40 laptops or tablets in the classroom over Wi-Fi and provides the same standard of user experience whether it is connected to the internet or not. ClassCloud has been used to improve access to high-quality education in rural locations in India.
Other offline learning apps like Kolibri can be seeded onto devices in areas where there is an internet connection — such as a school or a factory — and be shared over an offline local network.
"Edtech's greatest promise is to widen access to education for everyone, no matter where they are in the world — something which has become an increasing priority during the pandemic," the World Economic Forum said.
"Entrepreneurs and innovators who want to have an impact in areas such as education are invited to submit their solutions to have a chance to work with leading organizations via the World Economic Forum's UpLink initiative — an open digital platform that aims to accelerate concrete progress in meeting the United Nations' Sustainable Development Goals." — Bjorn Biel M. Beltran