Identifying various opportunities in automation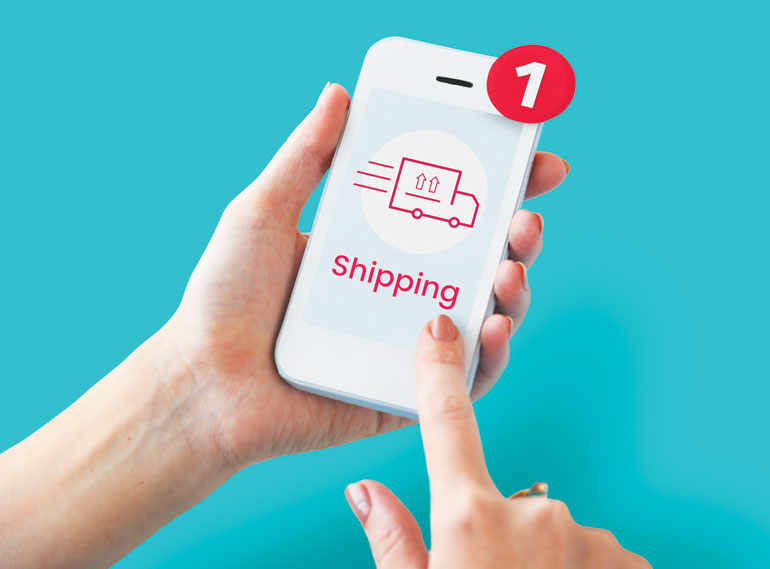 The world continues to undergo an entirely new industrial revolution powered by technological advancements and digitalization, and the global logistics industry can stand to benefit.
Already the industry has seen massive changes driven by technology, resulting in benefits such as increased productivity in the supply chain and minimizing costs and errors in all areas — from trucking transportation, international transportation (ocean and air), supply chain management, to shipment tracking.
Yet, a new frontier is emerging that could further take the logistics industry into the future: automation.
As global consultancy firm McKinsey & Company puts it, the history of logistics is also a history of automation, from the steam engine to the forklift to today's robotic pickers and packers, giving plenty of precedent to the renewed interest in new machinery.
"Many trends are thrusting automation toward the top of the logistics CEO's agenda, not least these three: a growing shortage of labor, an explosion in demand from online retailers, and some intriguing technical advances. Put it all together, and McKinsey Global Institute estimates that the transportation-and-warehousing industry has the third-highest automation potential of any sector," McKinsey wrote on its website.
Global logistics firm DHL shares the sentiment, pointing out that logistics industry players from traditional warehousing to new e-commerce startups are moving towards automated processes to boost throughput, cut costs, and meet growing customer demand.
"As more processes along the supply chain are matched with robotics solutions, the robotics industry is only expected to grow. Logistics robots are diversifying and achieving proficiency that matches and exceeds human capabilities. Upgraded with enhanced hardware and developments in AI, new devices have human-like dexterity, improved vision, and quick, agile movement," DHL noted.
"With better robots and more use cases, partnerships are being forged throughout the logistics industry — pairing traditional automation providers with a new wave of startups — to achieve next-level value with intelligent automation."
Opportunities abound as logistics providers, retailers, and manufacturers are following suit, co-innovating products and services for efficiency gains in supply chain operations. Among the emerging trends, DHL observed, are autonomous mobile robots (AMRs), which are being adopted on a massive scale by supply chain players. Operating safely alongside human workers in mixed environments, AMRs can substantially improve productivity — up to 50% with point-to-point (P2P) transport with, say, bins or pallets, and up to 150% with assisted order picking, for example with e-commerce orders.
Not only that, AMRs are also widely deployed to clean facility floors or even perform functions like property mapping and surveilling. Whether AMRs are simply driverless versions of familiar vehicles like forklifts and yard trucks or completely new types of machinery, they have inherent built-in safety precautions and operation functions to support the reduction of hazards in facilities.
Stationary robots, commonly known as articulated robotic arms, meanwhile, are developing at a rapid pace, approaching human-like performance and throughput. DHL pointed out that some models have even exceeded this.
"As performance has improved over the past few years, a wider array of logistics applications has opened up to stationary robots beyond simply palletizing heavier goods and other less complex operations," the company said.
"Random bin picking, co-packaging, sorting orders into put walls, inducting objects onto conveyor belts — all are now supply chain tasks that are within the realm of intelligent and fast articulated robotic arms, sometimes surpassing human counterparts. As stationary robots proliferate, their costs are lowering and return on investment can now take less than four years."
Another promising field in logistics automation is micro-fulfillment. Micro-fulfillment is a focus topic for novel automation and robotics technologies, encapsulating the concept of small-scale warehouse facilities in urban locations, close to the consumer. These new mini-inventory and distribution hubs provide valuable opportunities for instant and short-time delivery to a large number of customers.
As real estate in cities becomes ever more expensive compared to that in rural areas, along with the shorter expected delivery times mandating 24/7 availability and uptime, fully automated systems and integrated robotics technologies allow logistics firms to create denser facility designs and achieve around-the-clock operations.
"The first wave of automation using intelligent robotics has arrived in the logistics industry. Driven by rapid technological advancements and greater affordability, robotics solutions are entering the logistics workforce, supporting zero-defect processes and boosting productivity. Mobile or stationary, robots will adopt more roles in the supply chain, assisting workers with warehousing, transportation, and even last-mile delivery activities," DHL said. — Bjorn Biel M. Beltran