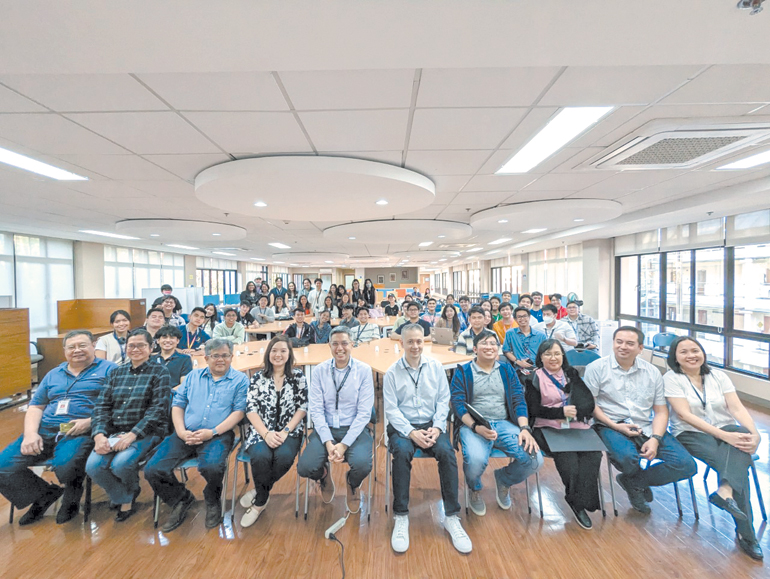 Initiative aims to bring student-led startups closer to the frontlines of innovation
Ateneo de Manila University's John Gokongwei School of Management (JGSoM) announced the formal launch of their Entrepreneur-in-Residence (EIR) initiative, bridging the gap between the academe and the business sector to transform the way entrepreneurship is taught. Similar to programs found at global venture capital firms and leading universities like Stanford, Ateneo JGSoM's new EIR initiative brings students closer to the frontlines of innovation and entrepreneurship through hands-on mentorship.
"The beauty of this pilot program is that it is extra-curricular, outside of your degree programs. So you are free to ask for any sort of guidance and advice from real-world practitioners in the fields you are hoping to innovate in," said Dr. Roberto Martin N. Galang, dean of Ateneo JGSoM, speaking to the students in attendance during the initiative's official launch last Jan. 25. According to Dr. Galang, this initiative is designed to equip students with the skills and mindsets necessary to thrive in the business world.
"What we want to do here is develop the Philippine startup ecosystem," said Malaya A. Laraya, founder of the Ronin Group of Founders and one of Ateneo's first two entrepreneurs-in-residence. "Most startups in the Philippines don't get funded because they don't understand the Philippine context. That's what we're here to provide." As part of Ateneo JGSoM's EIR initiative, Mr. Laraya brings decades of experience across startups and financial markets to the university's different entrepreneurship programs. In addition to serving as a resource to the Ateneo JGSoM community, he also sits on the Board of Trustees of the Manila Angel Investors Network, and helps guide the local startup community through his consultancy practice.
Also joining Mr. Laraya as entrepreneur-in-residence is Noreen Marian Bautista, who is the founder of sustainability startup Panublix and has been launching social enterprises and startups since 2010.
"My entrepreneurial journey actually started as a student here at the Ateneo School of Management. We didn't have a program like this back then, so I'm actually a little jealous that you get to build your startups in this space," Ms. Bautista said. "As founders, we are always being fed with learnings from Silicon Valley that just aren't relevant in the local context. So this is a great opportunity to build more localized playbooks to guide the growth of your future ventures."
Beyond graduation, the EIR initiative will also provide program alumni continued access to mentorship and resources to guide the growth of their business ventures beyond the university setting. Ateneo's new EIR initiative will also offer student-led startups access to expert legal advising through Atty. Catherine P. Gonzales, who has helped guide the legal operations of leading firms such as ABS-CBN, Asian Development Bank and the World Bank.
"The university setting is the perfect place and time to get started on your entrepreneurial journey," said Mr. Laraya. "You have access to the resources, the mentorship, and the freedom to pursue your ventures. So, if you're really serious about taking your ideas to the next level, especially if you're eventually looking to raise funds, then let's talk."