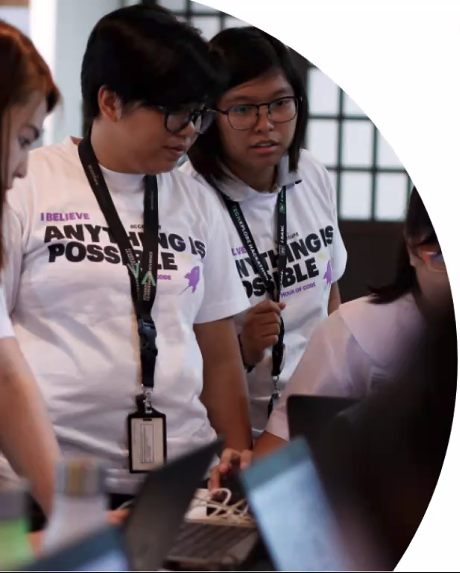 Accenture Philippines recently partnered with Caritas Manila, Philippine Business Social Progress (PBSP), and Philippine Business for Education (PBEd) to implement corporate social responsibility projects that will, respectively, address food security, support livelihood training, and digitally upskill Filipinos.  
These programs, detailed in a virtual event on Tuesday, are part of the P240-million pledge that Accenture made this May to help local communities amid the coronavirus disease 2019 (COVID-19) pandemic. 
Through social service ministry Caritas Manila, Accenture will distribute gift vouchers to 180,000 Filipino families to help provide for their everyday needs. It will also oversee a six-month feeding program for 5,000 malnourished children in communities in the National Capital Region and nearby cities.  
"Malnutrition affects brain development… We have to save them before they reach 9 years old, else the damage is permanent," said Fr. Anton T. Pascual, Caritas Manila's executive director, adding that 1 in 3 Filipino children five years old and below is malnourished.  
The project with PBSP entails upskilling 3,000 individuals. The corporate-led social development foundation also provides livelihood training and assistance to about 14,000 families and 1,300 individuals through other programs. 
Accenture's partnership with PBEd, meanwhile, is a volunteer-based community program called Kiddie Train that aims to teach 1,000 public school students from kindergarten to grade 3, as well as bring them up to speed with the reading, math, and science curricula. The program, which will pilot in Cebu in the next few weeks, includes the distribution of 1,000 tablets to students and teacher-facilitators to ensure continued learning.  
"At the household level, things are worrying. A 2020 Pulse Asia survey found that 1 out of 4 parents say their children are not learning enough," said Lovelaine B. Basillote, executive director of PBEd.  
Apart from these projects, Accenture also has nine digital platforms that allow employees to volunteer virtually and share their skills. Thus far, more than 3,800 employees have spent around 10,000 hours upskilling Filipino youth, teaching children how to code, and mapping areas for disaster relief, among others. 
"With the support of our volunteers, we are on track… with our upskilling programs, despite the challenges that the pandemic brings," said Louise G. Sabariaga, Accenture Philippines' corporate citizenship executive sponsor, in a press statement. "We have also recalibrated our volunteering programs so that our employees are able to pursue their passion to make a difference in their own way." — P. B. Mirasol