Home
The Nation
SMC draws up plans to protect birds visiting Manila Bay in line...
SMC draws up plans to protect birds visiting Manila Bay in line with airport project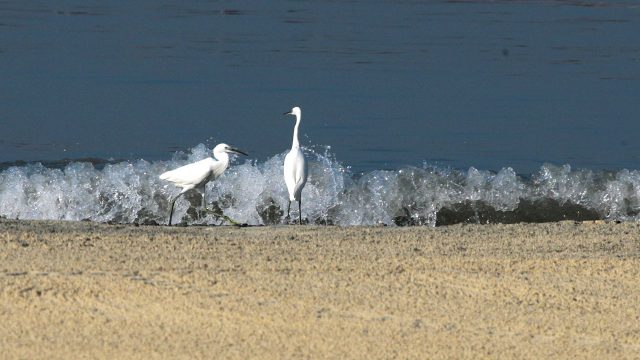 LISTED CONGLOMERATE San Miguel Corp. (SMC) said on Monday that it is coming up with plans to protect local and migratory bird populations that often visit Manila Bay as the firm gears up to build the New Manila International Airport project in Bulacan.
In an e-mailed statement, SMC said it has tapped Singapore-based avian researcher Frank E. Rheindt who suggested the development of new and protected coastal areas, which resemble mudflats and can provide food to migratory birds throughout the year.
Mudflats are areas covered during high tide.
Of the dozens of bird species visiting the area, few are deemed "critical" from a conservation standpoint, he noted. These critical species fall under the migratory shorebirds or waterbird category. They are attracted to tidal mudflats or coastal wetlands, which serve as their feeding ground.
"We are definitely committed to protecting bird species and supporting this advocacy. We're considering and studying all [Mr. Rheindt's] recommendations and will put together a plan that will align with the whole airport master plan," SMC President Ramon S. Ang.
"Birds are always a safety concern for airports around the world. But our goal here is to protect them, and there are several ways we can do that, while also ensuring safety at the airport," he added.
SMC's airport project in Bulacan has yet to break ground, but Transportation Secretary Arthur P. Tugade said in June that work is already progressing. — Angelica Y. Yang