SEC warns public against five entities with unauthorized investment offers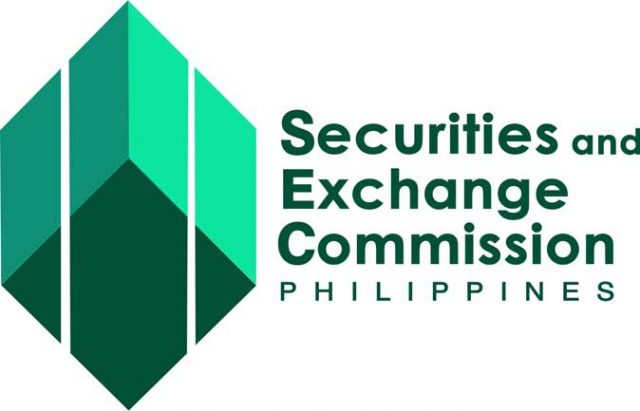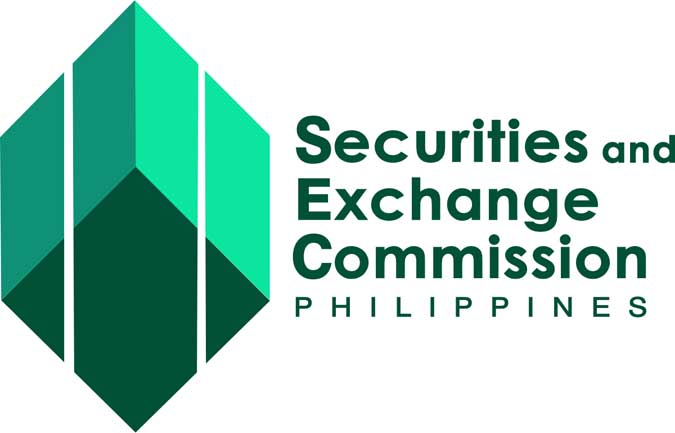 By Keren Concepcion G. Valmonte
THE Securities and Exchange Commission (SEC) has flagged five entities in the first week of May for offering unlicensed investment programs to the public.
Hedge Trading, Coco-J Funds Corp., and Coco-J Funds Digital Marketing Services are all not registered with the commission either as a corporation or as a partnership. The three entities also do not have licenses to sell securities or collect investments.
Jonas Lapada-led Hedge Trading promises a 30% return in 15 days for every P500 minimum investment. The scheme also gives a direct referral fee of 10%, a pairing bonus, and a "unilevel" bonus.
Meanwhile, Coco-J Funds Corp. and Coco-J Funds Digital Marketing Services are both headed by Jessie Oliquino Himor. Both offer "activation codes" worth P1,500 per account, and investors can buy up to 31 accounts.
Coco-J guarantees its investors a 200% profit within seven weeks. Members may also earn P100 per direct referral, P100 for every pair of recruits, and through a leadership cash assistant program.
Seven Stag International OPC, on the other hand, is registered with the SEC as a corporation. However, it is not authorized to solicit investments from the public.
The commission also said Seven Stag International's investment-solicitation activities do not match its primary purpose of engaging in manufacturing, trading, direct selling, marketing, and the sale of gadgets, computer materials, and health and personal care products.
Seven Stag International promises "daily encashment" with varying amounts according to an investor's "level of shareholding." The promised income is supposedly generated from online sabong (cockfight), fish [farms], and crypto trading activities, which the SEC has found to instead be sourced from new investors.
"The operations of this entity is a 'Ponzi scheme,' an investment fraud that involves the payment of purported returns to existing investors from funds contributed by the new investors," the corporate watchdog said.
Meanwhile, Mer's Business Center offers a program through its "contractual joint venture agreement" where members or partners are guaranteed a 30% monthly interest for a year or 360% in 12 months. The deal may be renewed after the contract expires.
Mer's Business Center offers investment plans through its branches and satellite office. The entity is headed by Reynaldo Abing Camingawan and Roger Abing Camingawan.
The Camingawan-led entity has been issued a certificate of Business Name with Registration No. 2363068 under the Department of Trade and Industry.
However, Mer's Business Center is not registered with the SEC as a corporation or as a partnership and it did not secure a license to solicit investments public as required under the Securities Regulation Code.
The commission has also issued two advisories mentioning Roger Camingawan, as he falsely announced through his social media platforms that cases filed by the SEC against Kapa Community Ministry International, Inc. have been dismissed and claimed that it secured registration as a crowdfunding entity.
BusinessWorld sought comments from Hedge Trading's Jonas Lapada, Coco-J Funds Corp. head Jessie Oliquino Himor, and Mer's Business Center's Roger Camingawan, but none have responded as of writing.
Meanwhile, links to Seven Stag International's leader Viernon P. Suming's Facebook page no longer work.
The SEC is calling on those who have information on the business transactions, operations, or investment solicitation activity of any individual or group of individuals representing any of the five entities to report to the commission's Enforcement and Investor Protection Department.