SC justices fully vaccinated against COVID-19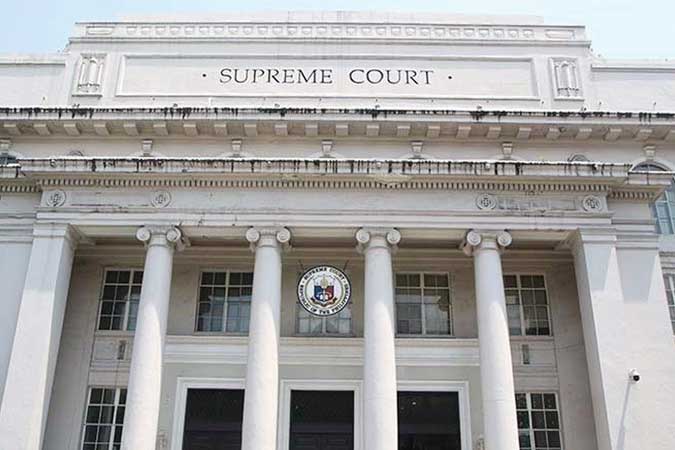 Chief Justice Alexander G. Gesmundo announced on Friday that he and all 14 justices of the Supreme Court (SC) have completed their vaccines against coronavirus disease 2019 (COVID-19), while the other court personnel are already in line for vaccination.  
In a press conference on Friday, Mr. Gesmundo said "(a)ll members of the court (en banc) have been completely vaccinated."  
As for court personnel, "I was told… this morning that for this week, there is a schedule for 400 people to get vaccinated," Mr. Gesmundo added.  
He further said the inoculation will be done in the Court's facilities by their own medical personnel, and that they have created a task force to supervise and ensure that the vaccination takes place in accordance with the schedule, and within the number of vaccine jabs available for the Judiciary.  
"We have requested the local government units of Manila initially to assist us in this vaccination activity, but we were told by the COVID-19 Task Force that we can do it ourselves, and we will be able to train our own medical personnel to do the vaccination," he stated.  
Judges and court employees from regional trial courts have also received their share of vaccines for the judiciary.  
Mr. Gesmundo stated that he received a report from a Bacolod court judge that "all the judges there, court personnel, and even police officers and lawyers who appear before their courts have been vaccinated. 
"It is my view that the Court can become fully operational, meaning people can report perhaps less than 100%, only when they have been vaccinated completely, meaning (their) first and second jab is completed," Mr. Gesmundo said.  
As of June 3, 1,194 employees of the SC, Court of Appeals, Sandiganbayan, Court of Tax Appeals, and trial courts have been infected with COVID-19.  
Of the 1,194 employees, 1,846 recovered, 33 died, and 115 are active cases. — Bianca Angelica D. Añag