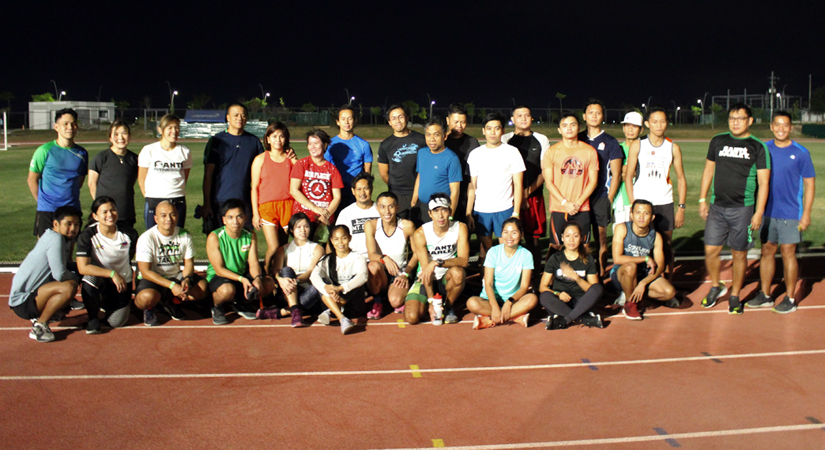 By Michael Angelo S. Murillo
Senior Reporter
THE ever-growing running community in the country expanded some more with the establishment of a new running club in the province of Cavite.
Santé Fitness Lab (SFL) — a one-stop fitness center that offers holistic training programs for south-based communities — in partnership with Vermosa Sports Hub in Imus recently launched the Trail Blazers Run Club.
The Trail Blazers Run Club was established with the end view of engaging and encouraging the local community to adopt a healthy lifestyle through running.
The club, which is under the supervision of dedicated coaches Junrox Roque and John Joseph Ogacion, has three main objectives, namely, provide an enjoyable, supportive, and positive running atmosphere; provide competitive and participatory events for runners of all abilities; and conduct events and fora to educate the public about the benefits of running.
"More than being one of the simplest ways of getting fit, running is also an inexpensive sport. It only requires a pair of shoes and a space where you can run. With this new running club, we want to bring the sport closer to the Caviteños," said Mr. Ogacion, who is a Santé Fitness Lab coach, certified sports nutritionist, and a marathon finisher.
The Trail Blazers Run Club was officially launched on Jan. 16 at Santé Fitness Lab and the Vermosa Track Oval with coaches Ogacion and Roque discussing in detail the rules and regulations of the club, covering registration procedures, observing proper outfits, schedules, and the programs, tailor-fitted for beginners and seasoned competitors.
"All aspiring and competitive runners who want to join the club may visit the SFL, located in Daang Hari Road in Imus, Cavite. The track oval sessions happen on Thursdays at 5:30 p.m.," said Mr. Roque.
To know more about Santé Fitness Lab, its training programs and facilities, and other upcoming events, visit its official Facebook page at https://www.facebook.com/santefitnesslab/ or its Website at https://santefitnesslab.com/.