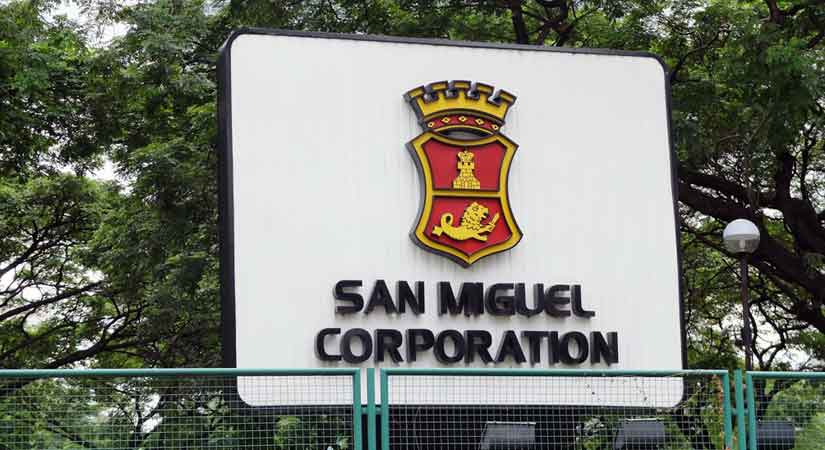 SAN MIGUEL Corp. has received regulatory clearance to sell 266.67 million preferred shares to generate funds for its infrastructure projects.
In a disclosure to the exchange on Tuesday, the company said it was given the permit to offer securities for sale by the Securities and Exchange Commission (SEC) last week.
San Miguel was given a pre-effective letter by the SEC on Sept. 29. After complying with submissions, its registration statement has been rendered effective on Oct. 9.
The company is offering up to 133,333,400 Series 2 preferred shares with an oversubscription option of up to 133,333,267 shares at P75 each.
This forms the first tranche of its shelf registration of up to 533.33 million preferred shares, which it intends to use to raise cash for its P734-billion Bulacan airport project and P62.7-billion Metro Rail Transit Line 7.
Based on earlier disclosures, San Miguel intends to offer the shares until Oct. 19, with listing date tentatively set on Oct. 29. The company expects to generate P19.89 billion in net proceeds from the offering.
San Miguel has tapped BDO Capital & Investment Corp., BPI Capital Corp., China Bank Capital Corp., Philippine Commercial Capital Inc., PNB Capital and Investment Corp., RCBC Capital Corp., and SB Capital Investment Corp. as joint issue managers, lead underwriters, and bookrunners for the offering.
The company posted an attributable net loss of P7.59 billion in the first six months of 2020, reversing its profit of P13.23 billion last year, due to the effect of the coronavirus pandemic to its fuel and beer businesses.
San Miguel shares closed flat on Tuesday at P99.90 apiece. — Denise A. Valdez